2022 Carroll St. Pat's Fest: March 11-12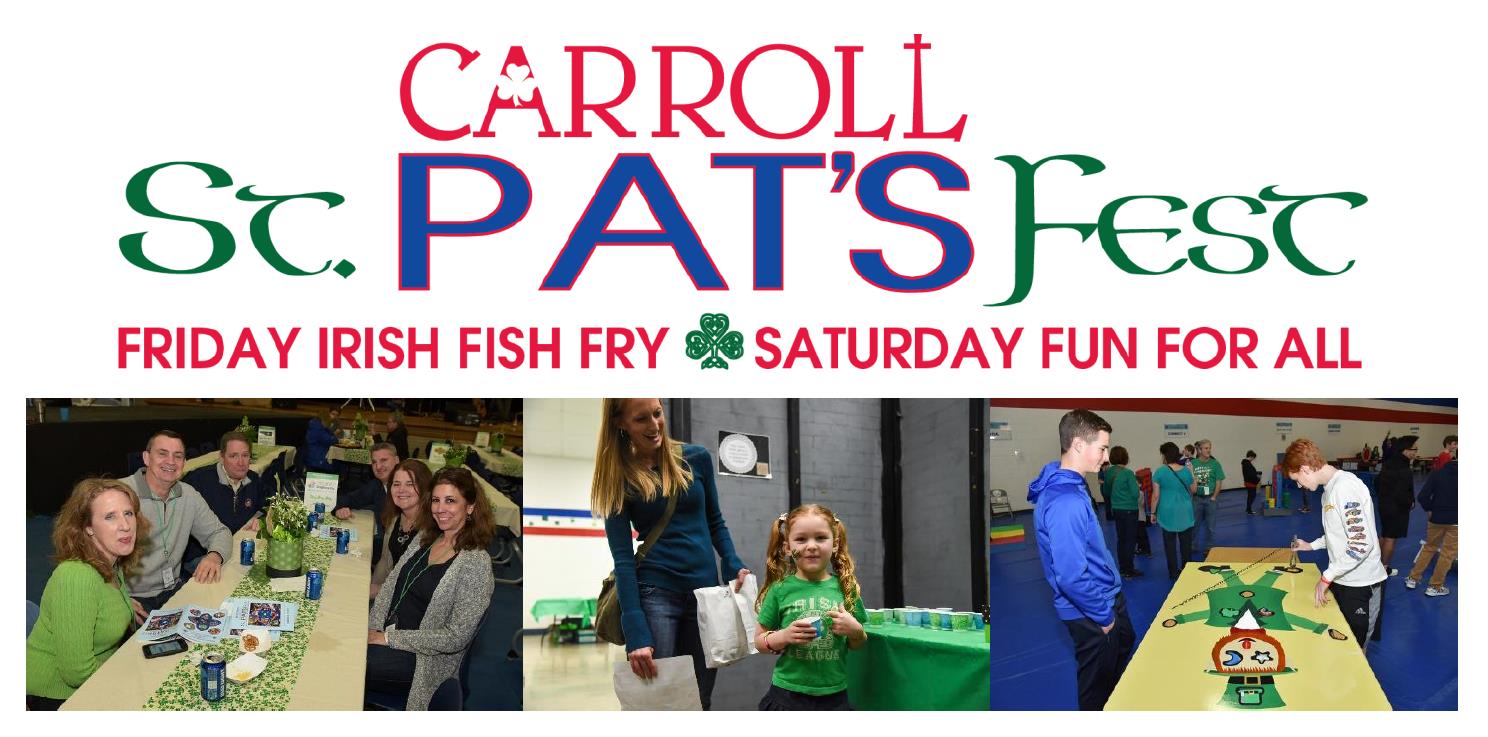 We invite you to support the 7th Annual Carroll St. Pat's Fest!
After two years of carryout-only and remote events, Carroll High School's St. Patrick's Week kickoff party is back in-person with more food, drinks, entertainment, and live bands than ever before! Organized by Carroll High School Parents, the Alumni Association, and Carrolleer Band Boosters, Friday evening will be our traditional Irish Fish Fry followed by more Irish fun and festivities for all ages on Saturday.
Online Silent Auction: Thursday-Saturday
Bidding for the online silent auction items begins Thursday at 12:00 AM and ends Saturday, March 12th at 11:00 PM.
If you are the auction bid winner, your item can be picked up from the Carroll High School Main Office Lobby on Sunday, March 13th from 2:00-6:00 PM or Monday, March 14th from 5:00-8:00 PM. If you need to arrange a different pick-up time, please contact stpatsfest@carrollhs.org.
Event Details
For the past two years, our St. Pat's Fest leadership committee have made changes and adapted this much-loved event to meet the community challenges and health restrictions resulting from COVID. We are proud to say that we made it through and our events somehow succeeded because of the caring support of our friends, such as you. Thank you for making a difference!
Our goal for 2022 is to be as "normal" as possible; however, safety is our top priority - all is subject to change. This event will follow the health guidelines set by the State of Ohio and the Archdiocese of Cincinnati. Advance reservations are strongly encouraged.
6:00 pm - 12:00 midnight
Age 21 and over
Traditional Irish Fish Fry: Baked & Fried Icelandic Cod, French Fries, Cole Slaw, Drink Tickets
4:30-5:30 pm: Drive-Thru Carryout at the back loading dock, $10 meals available here. Advance carryout sales are REQUIRED by midnight on Thursday, March 10th.
Gambling & Games of Chance: Blackjack, Texas Hold'Em, Showdown + more
Carnival Games & Raffles
Domestic & Craft Beer, Margaritas, Irish Coffee
Philly Pretzel Factory Booth
Live Bands:

7:00-10:00 pm: Wildcat Road, featuring Carroll Graduate, Rocky Twarek '89 (heated tent)
8:00-11:00 pm: Jameson's Folly Irish Band, featuring Carroll Graduate, Mary (Mykytka) Snapp '09, and Carroll Parent, Michele Monigan (main gym)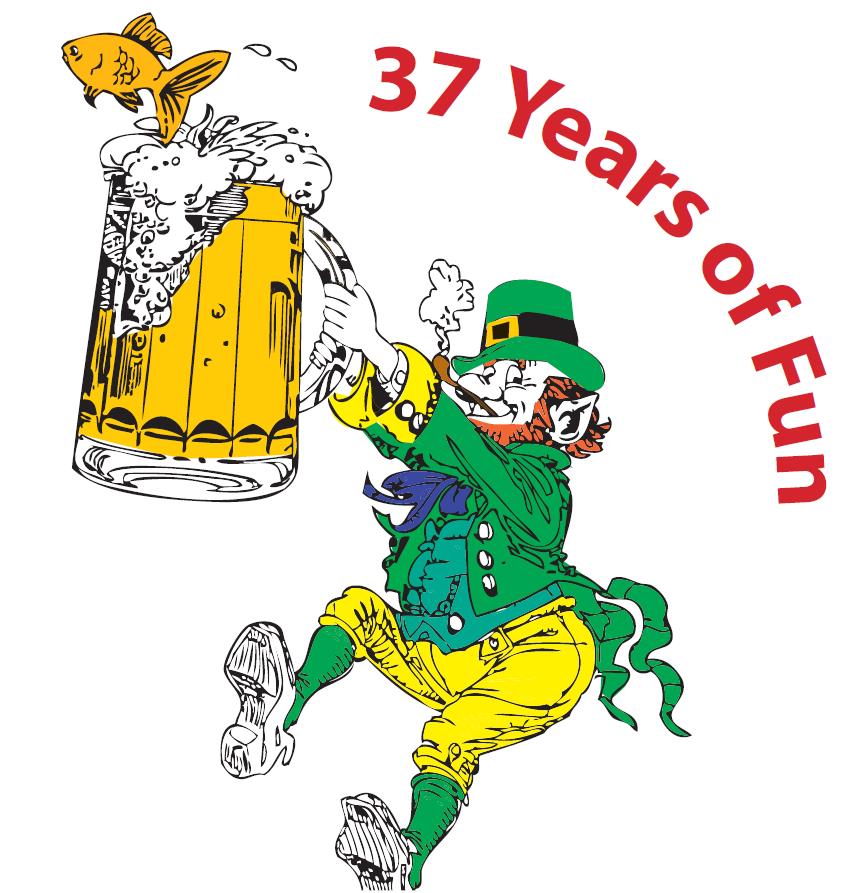 12:00 noon - 11:00 pm
All ages are welcome
Free Admission
12:00-6:00 pm: Leprechaun Land Kiddie Area (ages 1-12); $10 armbands available here or can be purchased at the event
5:00-8:00 pm: Irish Dinner of Corned Beef, Irish Stew, Soda Bread
Carnival Food, Concession Stand, Philly Pretzel Factory Booth available all day
Life-Sized Games, Carnival Games, Raffles
Gambling & Games of Chance: Blackjack, Texas Hold'Em, Showdown + more
Domestic & Craft Beer, Margaritas, Irish Coffee
Irish Dancers & Carroll Student Talent: see complete list here
Live Bands, Fast 50 Card Split, & Food/Drinks in Heated Tent

2:00-4:00 pm: The Hathaways, featuring Carroll Graduates, Tom Dempsey '70 & Tom Baer '71
5:00-6:30 pm: Ithika, featuring Nick Shannon, son of Carroll Graduate, Diane (McGarry) Shannon '77
7:00-8:30 pm: Big Mother, featuring Carroll Parent, Nick Hartley, husband of Lisa (Deis) Hartley '99
9:00-11:00 pm: Mad Hatter, featuring Carroll Graduate, Steve Kracus '85
Coloring Contest and Leprechaun Land Details are available here.
Luck of the Irish Split the Pot Raffle (Online Only)
3 Cash Prize Winners!
1st Ticket Pulled: 25% of the proceeds
2nd Ticket Pulled: 15% of the proceeds
3rd Ticket Pulled: 10% of the proceeds
And, of course, 50% of the proceeds go back to this important fundraiser!
Tickets: $5 for 1 chance; $10 for 3 chances; $20 for 10 chances; $50 for 30 chances; $100 for 75 chances
The prize grows with every ticket sold! 1st ticket pulled in 2021 received $2,750!
Luck of the Irish Split the Pot tickets will only be sold online until 9:00 pm on Saturday, March 12th.
Drawing will be held on Saturday, March 12th at 10:00 pm, viewed in person (main gym stage) or via Livestream.
Sponsorship Information
Thank you to our generous Sponsors and Donors!
Go Here for Sponsorship Benefit Details.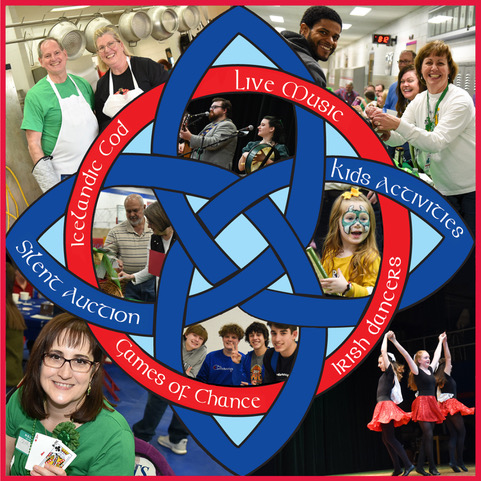 St. Pat's Fest Important Details
Contact Information

Primary Contact
Mindy & Drew Hilgeford '89
Event Chairs

Secondary Contact
Julie (Hemmert) Weitz '94
Director of Alumni Relations
(937) 253-8188 X339

Dates & Location
Date: 3/11/2022 to 3/12/2022
Location: Carroll High School Cafeteria & Gymnasium(s)
4524 Linden Ave.
Dayton, OH 45432
2022 Carroll St. Pat's Fest T-shirt Design