Welcome from the Directors
Through the establishment of the House System, each student becomes part of a family room that provides stability, positivity, and inclusion; all of which create a successful learning environment. The primary purposes of the House System are to further the mission of the school by providing greater pastoral care to all students, providing academic support, training our students to become leaders and strengthening our sense of community.
Each student is assigned to one of six houses. In each of the six houses, there are approximately 120 students split into six family rooms. Every house contains members of the faculty and staff to mentor and provide support to all students.
No matter to which house a student belongs, we are all Carroll Patriots first, committed to furthering the mission of Christ both in our school, community, and the world.
House Cup Winners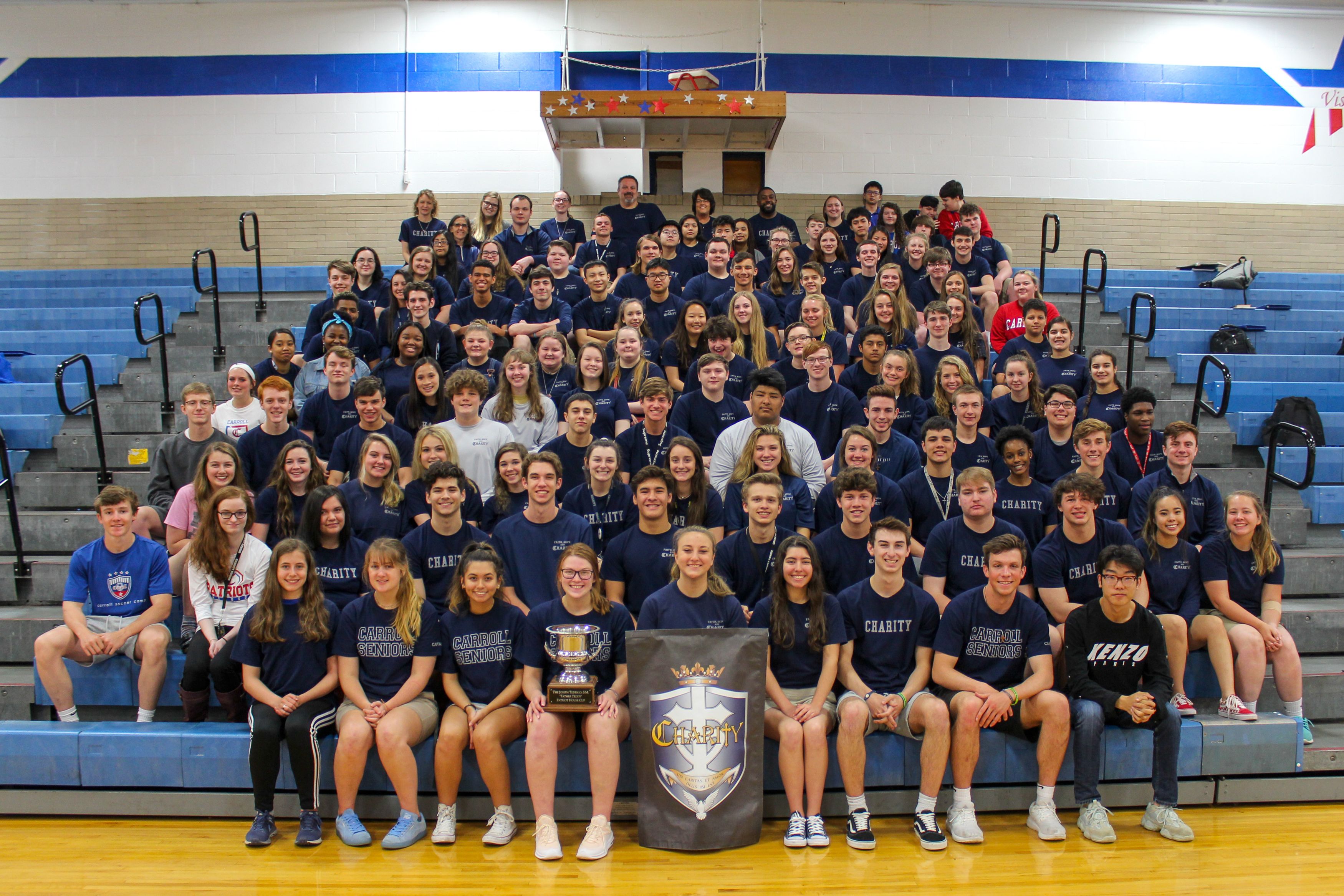 Past House Cup Champions
2016-17: Charity House
2017-18: Baltimore House