Welcome from the Director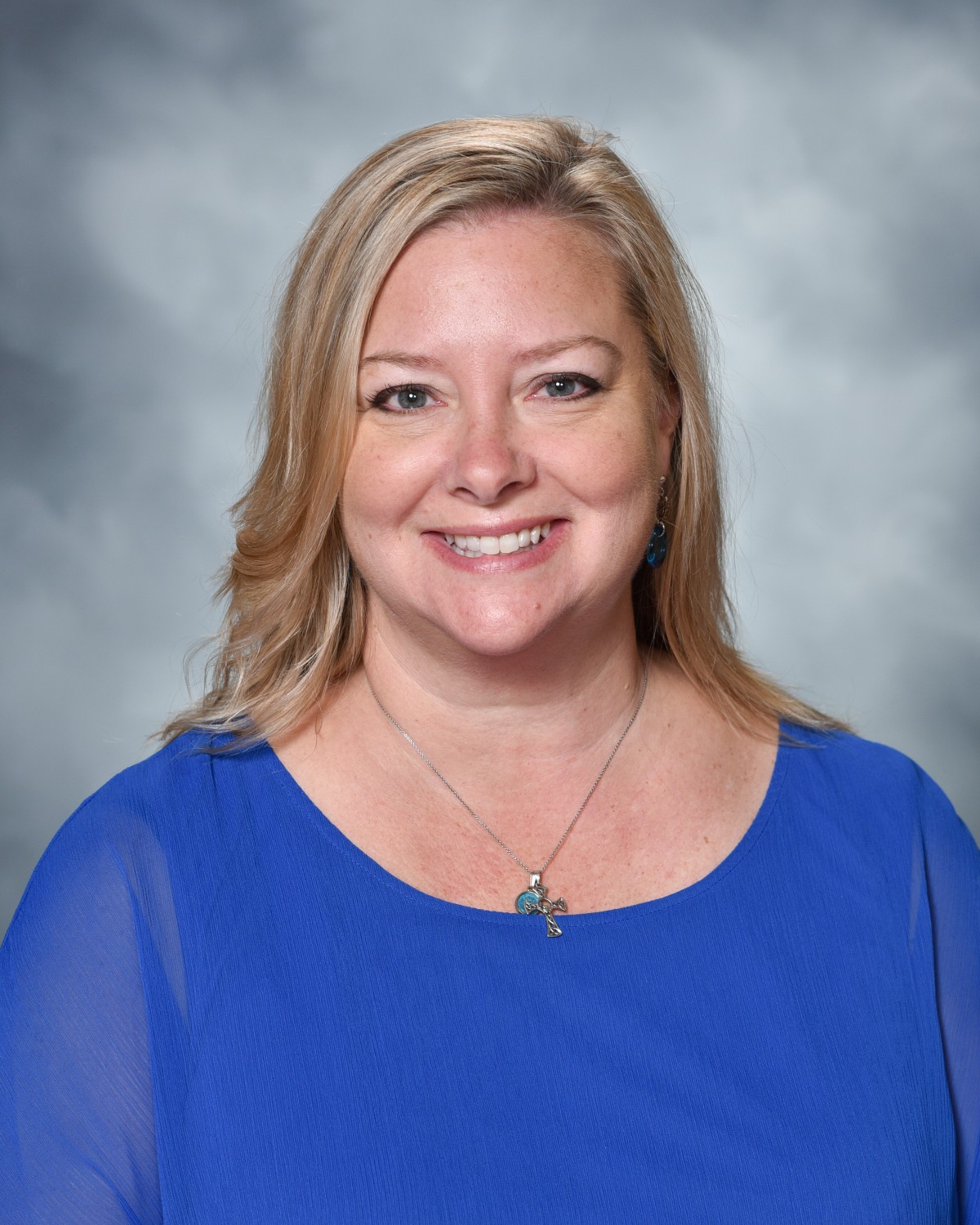 I would like to begin by saying thank you for your interest in Carroll High School. The fact that you have found this page indicates that you have a strong desire for a successful future for your child. Success can be measured in a variety of ways, but Carroll focuses on the whole person; in mind, body and spirit. You can expect your child to be challenged academically, learn the value of serving and respecting others, make life-long friendships, and rise to the expectations of being educated to be more so that they can go forth into their world and do more. Carroll Patriots have every opportunity to grow into the version of themselves intended by God, inspired to discover their own gifts and talents along the way.
As a proud parent of two Carroll High School alumni, I can say that it is an extraordinary place that I wish everyone could experience! The welcoming, family environment is enhanced by our Catholic faith. This is easy to see and feel when you visit our campus and speak with our students, parents, and faculty. I hope that I can meet your family and hear your story.
My first goal is to provide you and your family with information to help you make the best decision about high school. Please join us Wednesday evenings in October for "Chalk Talks" parent forum conversations with Principal Matt Sableski '91. My second goal is to provide you with the tools and support to make the transition from your child's current school to Carroll seamless. To learn more about us, I encourage you to explore our website, visit us or call me for a personal tour. In addition to these opportunities, we offer 8th Grade Visitation Days for entire class groups as well as "Patriot for a Day" shadow day experiences for individual students. Please call my office if you would like to speak with me about Carroll or simply fill out the Inquiry Form online, and I will get back to you.
There are many good schools in the greater Dayton area, but I invite you to come see why Carroll is the best choice for you! Please feel free to call us at (937) 253-8188 x314, or you may e-mail me directly at jshannon@carrollhs.org. If you are seeking information on our International Student Program, please contact our International Program Coordinator, Pam (Staton) Tipps '91 at ptipps@carrollhs.org.