Service at Carroll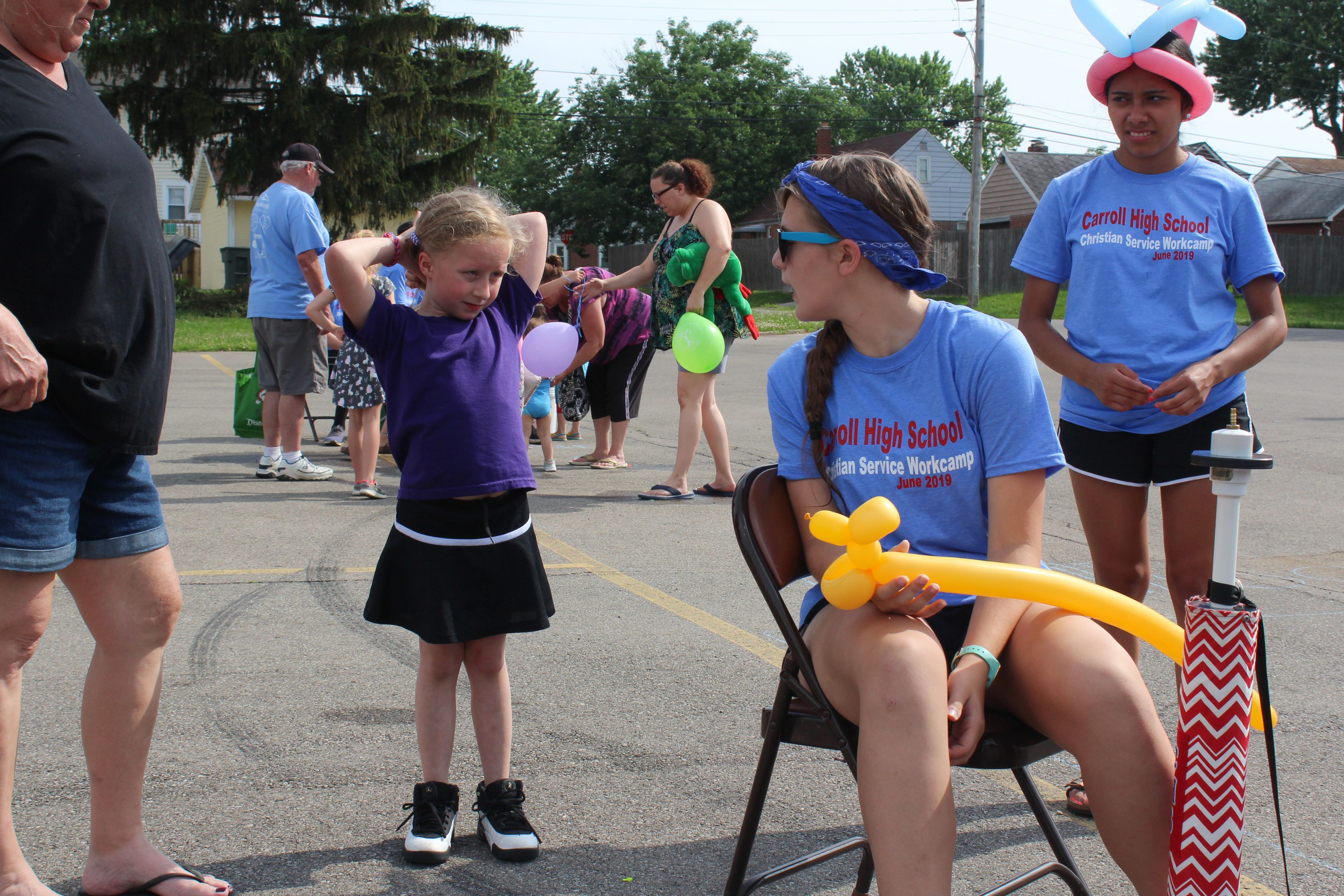 Inspired, not required
Service is an important component to individual maturation and personal growth. Students at Carroll are inspired, not required, to engage in service at the level in which they feel most able to help. We encourage our students to grow outside of their comfort zones and serve where God calls. While we do not have a specific service requirement, we do encourage students to serve and provide numerous opportunities through classroom experiences, athletic teams, and extracurricular activities. Carroll students serve at all levels including, local, state, national, and in other nations. Each year, Carroll students generously perform thousands of service hours both to the school community and the broader community of the human family.
Carroll recognizes students who perform Students should record service hours from any service from service organizations, parishes (helping with mass), youth ministry days, festivals, camps, or any other volunteer experience. If you have any questions, please e-mail Service Coordinator Mrs. Fisher.
Service Awards
Carroll High School is proud to recognize students who meet community service milestones each year and throughout their time as students.
Revolution Awards
Red Certificate: 25-49 Service Hours in one year
White Certificate: 50-74 Service Hours in one year
Blue Certificate: 75-99 Service Hours in one year
Revolution Certificate: 100 or more Service Hours in one year
Graduation Cord
Students who perform at least 300 Service Hours throughout their time as students at Carroll receive a Red, White, and Blue Cord to wear during graduation.