September 16, 2020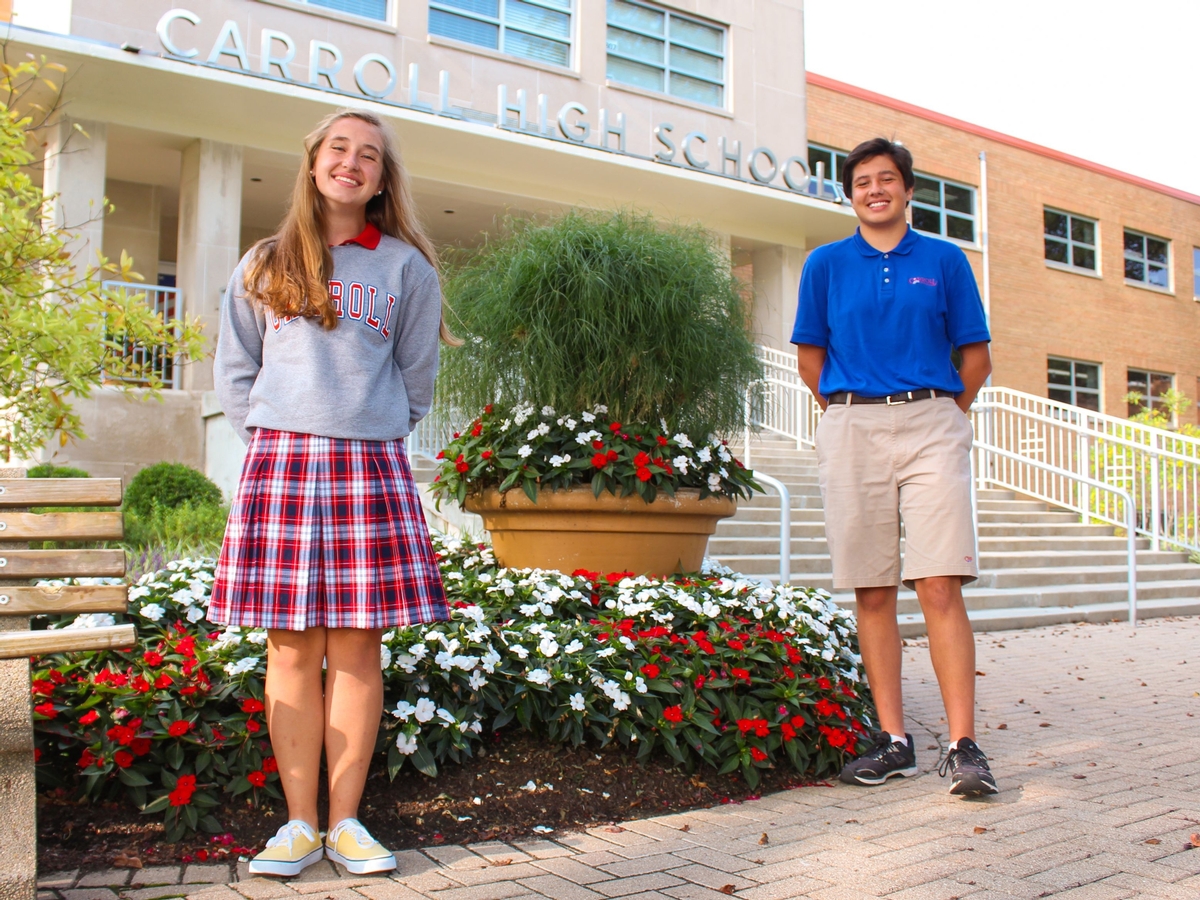 We are very proud of these outstanding scholars. There are 1.5 million students that take the PSAT test each year. To have multiple students place in the top 1% in a single year is extraordinary. Their achievement is a testament to their hard work, supportive families, and excellent preparation from teachers not only in high school, but in grade school as well. I have no doubt that Josie and Cameron will be highly successful in any path they choose in life.

-Principal Matthew Sableski '91
Carroll High School seniors Josie Rose and Cameron Neidhard earned distinction as National Merit Scholarship Semifinalists, adding to the list of Patriot scholars who have placed among the nation's top students. This test determines NMS honorees in addition to preparing high school students for college entrance tests and demonstrating their college readiness.
These students gained this recognition by achieving at least a 215 selection index on the College Board's 2019 PSAT/National Merit Scholarship Qualification Test. The highest possible selection index is 228.
Carroll High School has the most NMS Semifinalists of any Catholic high school in Montgomery County.
A total of 681 students from 188 high schools in Ohio were named NMS Semifinalists.
14 Carroll High School students have been recognized in the NMS competition as Semifinalists or Commended Scholars since 2017.