Alumni Job Shadow Day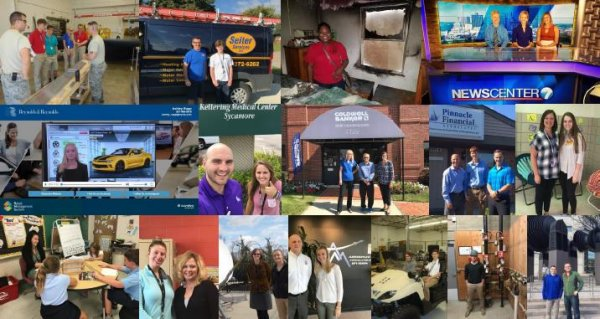 Carroll High School juniors and seniors have the opportunity to observe and learn from alumni about a career or vocation that interests them. The student does not need to be decided in their career field to participate; the shadow day is an opportunity for them to learn more about their options.
Alumni Job Shadow Day normally occurs on one school-selected day during the school year, typically in the fall on Parent-Teacher Conference Day. However, Job Shadow Day cannot occur in 2020 due to COVID-19. Instead, the Alumni Association is offering a Passing the Torch Speaker Series (go to www.carrollhs.org/alumni/speakers.cfm for more information).
Job Shadow Day is an excused absence for those students who choose to participate. All alumni and students interested in participating in Job Shadow Day for 2021 can sign up here. Be sure to pay close attention to the alumni form versus the student form.
Students and alumni will be notified of their assignment one week in advance. Alumni can designate certain hours for the student to shadow them; it does not have to be the entire workday. Third shift hours cannot be accepted and the job location must be within 80 miles of Carroll High School. We cannot guarantee the possibility of matching students with alumni in health care fields because of HIPPA laws.
The purpose of the Alumni Job Shadow Day experience is to link students with alumni. This is not the time for students to shadow their parents, family members or friends; those shadow experiences should occur on a day when school is closed. The only exception to this is if alumni cannot provide the shadow experience the student is looking for.
PLEASE WATCH THIS VIDEO FOR MORE INFORMATION ABOUT ALUMNI JOB SHADOW DAY.
Parental approval must be received in advance for those students under age 18. Private one-on-one meetings are not encouraged, unless they are held in a public place, such as a restaurant, library, workplace, conference room, or classroom when other individuals are nearby. The Archdiocese of Cincinnati requires regular volunteers to take part in the VIRTUS Program. Regular volunteers are defined as those who have contact with the same student for ongoing meetings at least once per month.

Prior to participating in the Job Shadow Day or any other Alumni Mentor Program activity that is not on Carroll High School premises, students are required to have a permission slip filled out by their mentor and signed by their parent or legal guardian. The completed permission slip then needs to be submitted to Mrs. Julie Weitz in the Alumni Office or via email at jweitz@carrollhs.org.