Community Engagement and Inclusion
/
Welcome from the Director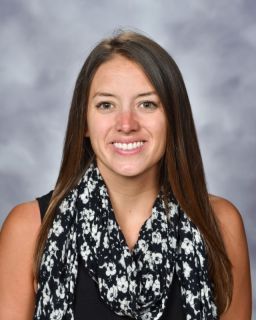 Community Engagement and Inclusion at Archbishop Carroll High School is a journey of bringing awareness, support, and appreciation of all cultures represented on our campus. In addition to supporting and celebrating all cultures, we also support all diverse learning abilities and unique skills. As your Director of this journey, I look forward to working with the community in a partnership with our faculty, students, and families to support all students and create new platforms such as Multicultural Club and our Community Engagement Team as we strive to be a more inclusive community.
As the point of contact for our multilingual families, I am available to serve our Spanish speaking community on our campus in person, by phone, and by email. As Catholics, we know the truth to be that all people have dignity as they were made in the image and likeness of God. Therefore, we seek to be intolerant of cultural discrimination and continue to strive for access and success for all students of all capacities today and in their post-secondary lives as well.
Bienvenidos de la Directora
Participación Comunitaria e Inclusión en Archbishop Carroll High School es un paso de traer conocimiento, apoyo, y agradecimiento a todas las culturas representadas en nuestra escuela. Además, apoyar y celebrar todas las culturas, también apoyamos a todas las habilidades únicas de aprendizaje. Como Directora de este departamento, me gusta pensar en el futuro para trabajar con los profesores, estudiantes, y las familias para apoyar a todos los alumnos y para crear plataformas nuevas como Club Multicultural y nuestro Equipo de Participación Comunitaria mientras nos esforzamos por ser una comunidad más inclusiva.
Como punto de contacto para las familias multilingües, estoy disponible para servir a nuestra comunidad que habla español en nuestra escuela en persona, por teléfono, y por email. Como Católicos, sabemos que la verdad es que toda la gente tiene la dignidad porque fueron creados en la imagen y la similitud de Dios. Por eso, buscamos para ser intolerantes de la discriminación cultural y continuamos luchar por la accesiblidad y éxito para todos los estudiantes por todas capacidades hoy y en sus vidas después de colegio también.