Patriot Cheerleading provides students the opportunity to grow as athletes and leaders within the school. Improving cheer technique, teamwork, and boosting school spirit are just a few goals of this program. Students have the opportunity to cheer for football, soccer, and basketball as well as our competition cheer program.
Summer Cheer Clinic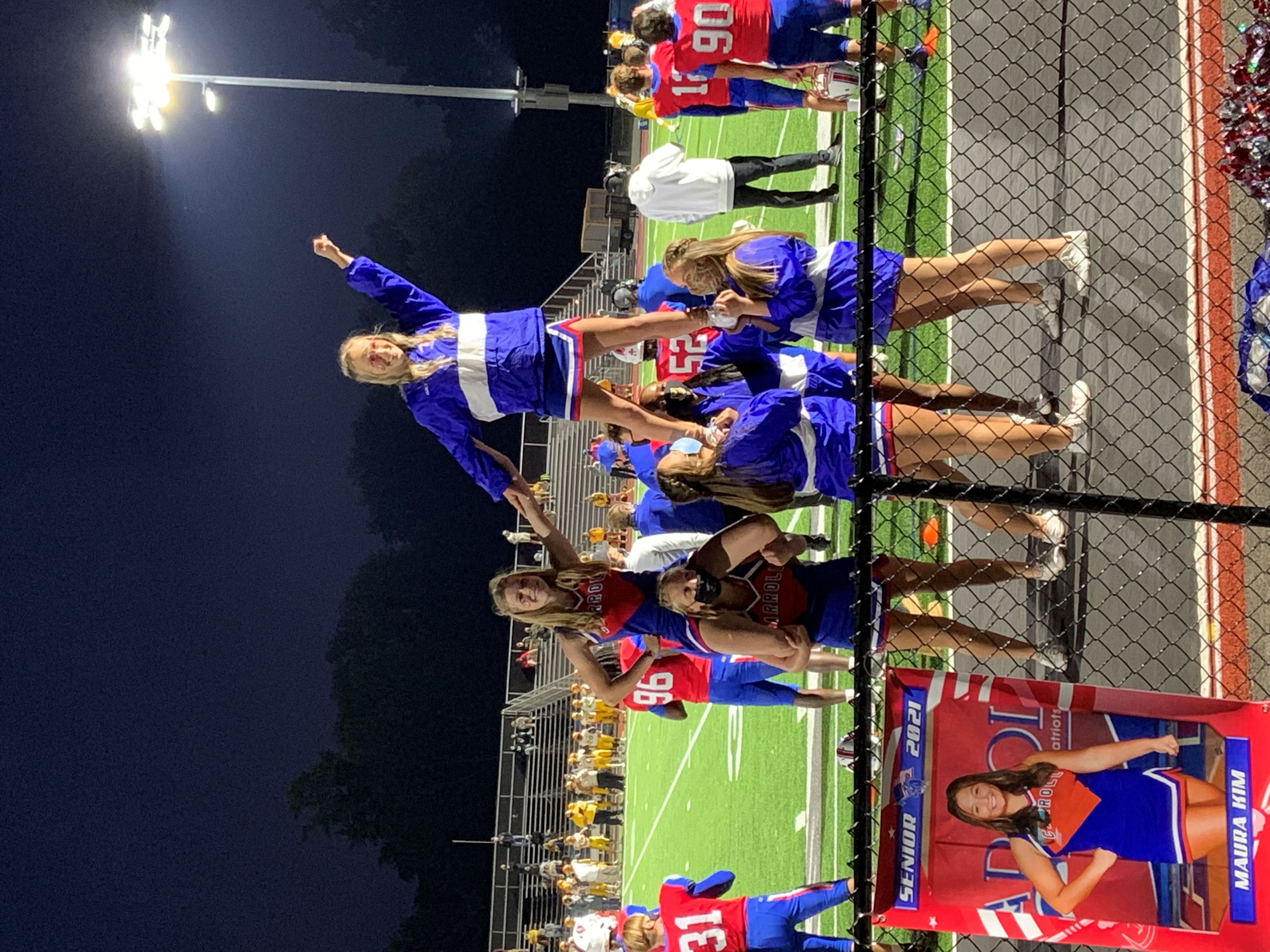 Welcome to Carroll Patriot Cheer's annual cheer clinic registration! Registration is open to students in Kindergarten through 11th grade! Our Youth Cheer Clinic will be held on Sunday, August 22 on Spoerl-Bartlett Field from 2:00 p.m. - 5:00 p.m. Pre-register by August 8th for a $5 discount! Come and learn Carroll sideline cheers, motion placement, jump technique and more!
Click here to download a copy of the registration form
To register, download and complete the registration form. Email the completed form to carrollcheer@carrollhs.org or mail to:
Carroll High School Cheer
ATTN: Jillian Heigel
4524 Linden Ave.
Dayton, OH 45432
Participants should wear comfortable athletic attire, socks & gym shoes, with hair pulled back in a high ponytail. All participants need to bring a water bottle and wear a mask. Please do not send your child if they are sick, have a fever, or are showing any symptoms of COIVD-19.