Welcome from the Director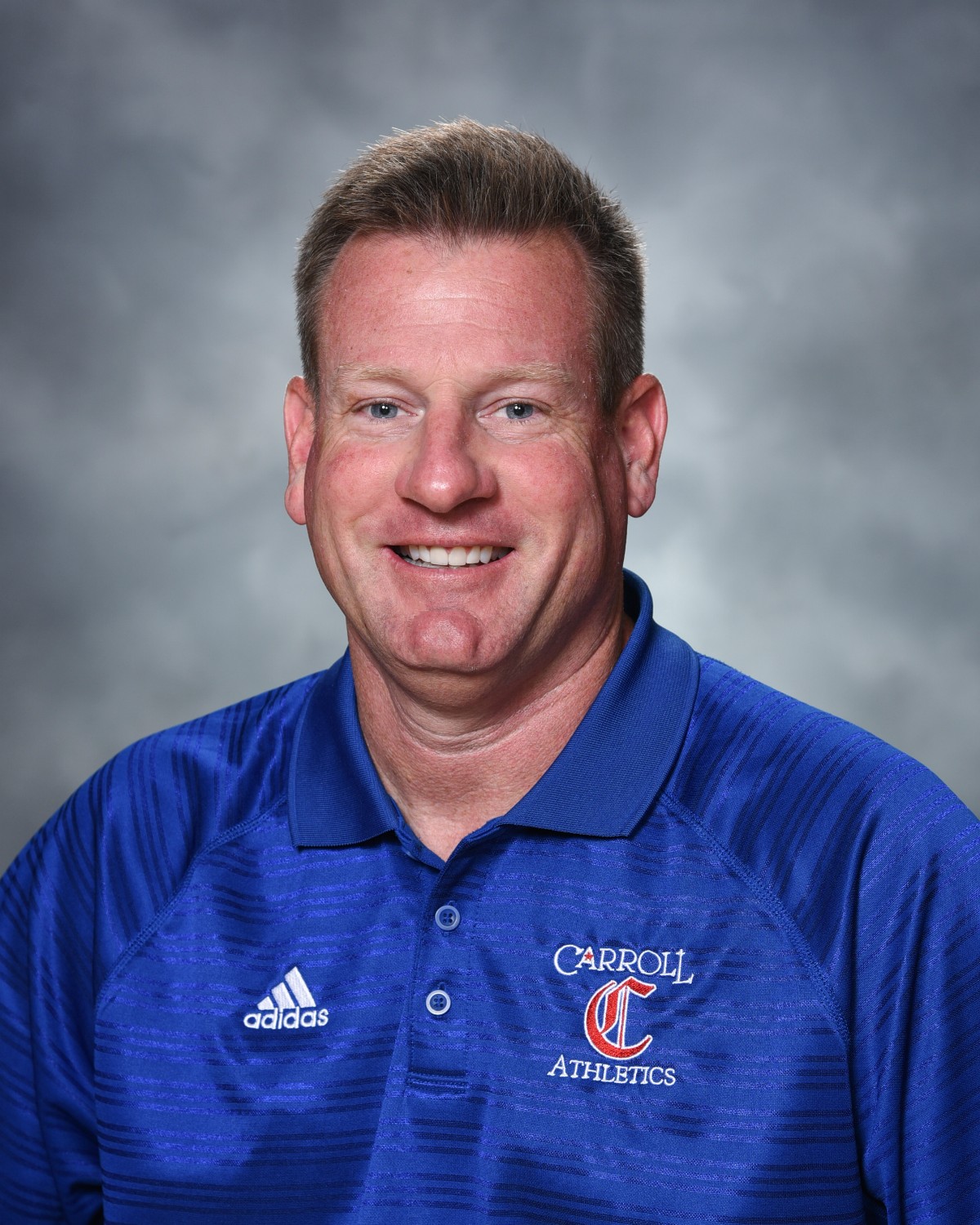 At Carroll High School, we are not only proud of our excellent academic tradition, but also take great pride in our athletic programs. Our goal is to compete at the highest level while fostering sportsmanship and leadership in our student-athletes. Extracurricular activities provide excellent opportunities to build character. As we prepare tomorrow's leaders, we hope to take advantage of these moments.
Carroll is a proud member of the Great Catholic League. The GCL is recognized among the finest leagues in the nation for its accomplishments in athletics, and more importantly, in the classroom. We are proud to compete against the fine schools in our league and look forward to the challenges of every competition.
Athletics News
November 03, 2021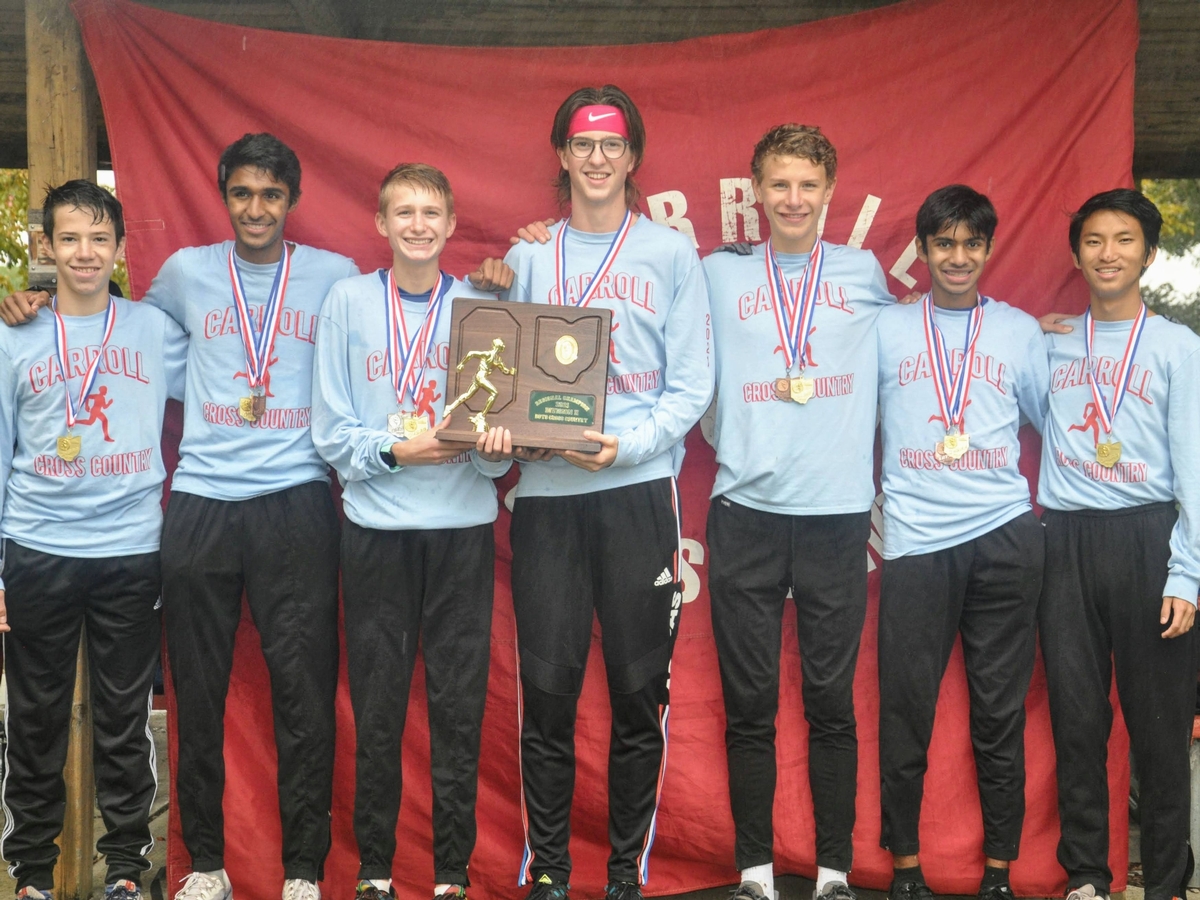 The Carroll High School Boys' Cross Country runners are Regional Champions for the second time in the last three years and headed to the State Championships for the third year in a row.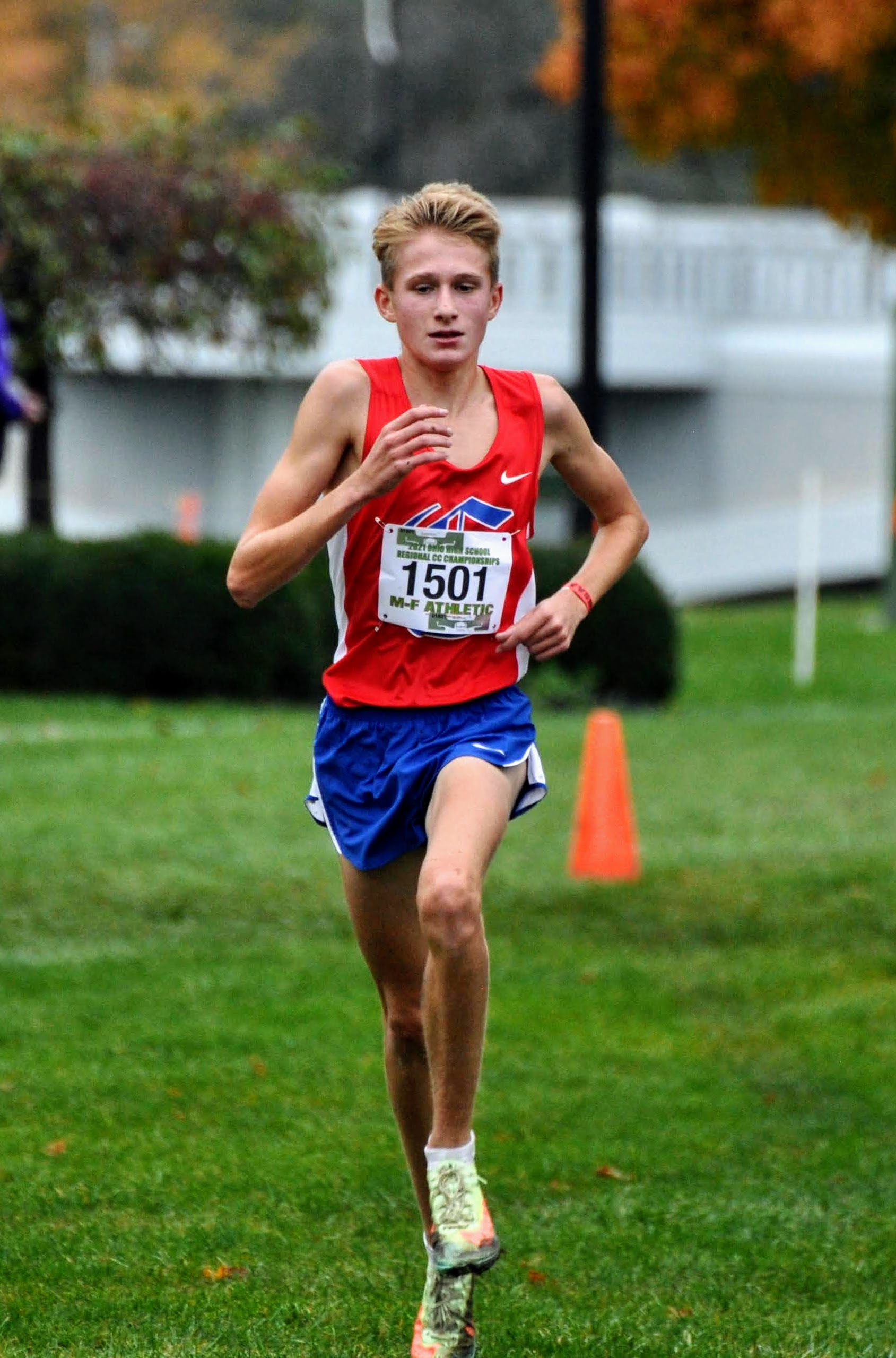 Four Patriots earned All Region honors as Jack Agnew '23 was the individual champion along with outstanding races by Seth Tivakaran '23 (6th), Neil Tivakaran '24 (8th), and Logan Arnold '24 (14th). Nathan Schiffler '23, Andrew Janson '25, and Jude Girtman '25 rounded out the State bound team.

Two members of the girl's team also qualified individually for the State Championship Race -- Ruby Gross '25 (8th) and Sophie Bruhn '24 (9th). They were joined by Maggie Poor '24, Sarah Ochs '22, Abby Noss '23, Grace Braun '23, and Sydney O'Connor '25 for a strong team showing that just missed qualifying to State with a 5th place finish. The girls' cross country team has now finished in the top five in the region for three of the last four years.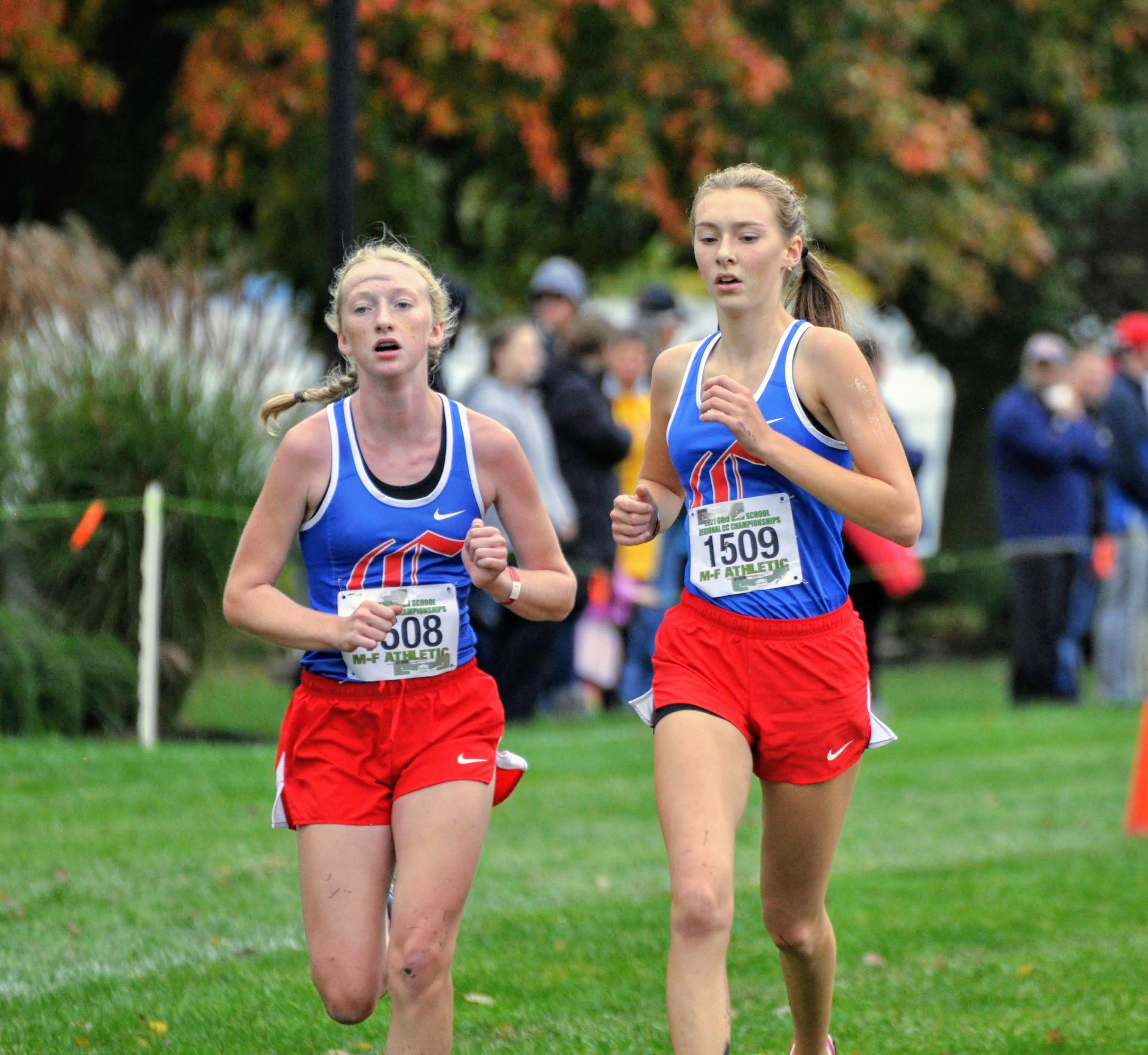 Sophie and Ruby will race at Fortress Obetz in Columbus at 12:00 p.m. on Saturday followed by the men's team at 1:00. Good luck runners!
June 14, 2021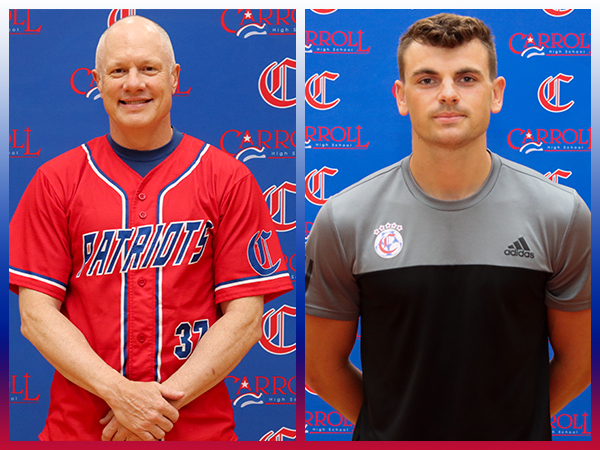 The Carroll High School Athletics Department is proud to welcome two familiar faces as the new head coached of the girls' soccer and baseball programs for the 2021-22 seasons.
Ian Molfenter '16 will take over Sarah (Rogers) Flach '99 as the head coach of the girls' soccer program. Despite his young age, Molfenter already has several years of coaching and player development experience, including at the professional level. He has served as a player development intern for Major League Soccer's Columbus Crew, been a coach in the Ohio Galaxies Youth Program, an assistant coach for the Dayton Dutch Lions, and assistant coach for the Carroll Men's Soccer program. During his playing days at Wilmington College, Molfenter was a two-time team captain, two-time 1st league player in the Ohio Athletic Conference, and won the OAC's Clyde Lamb Award during his final playing season.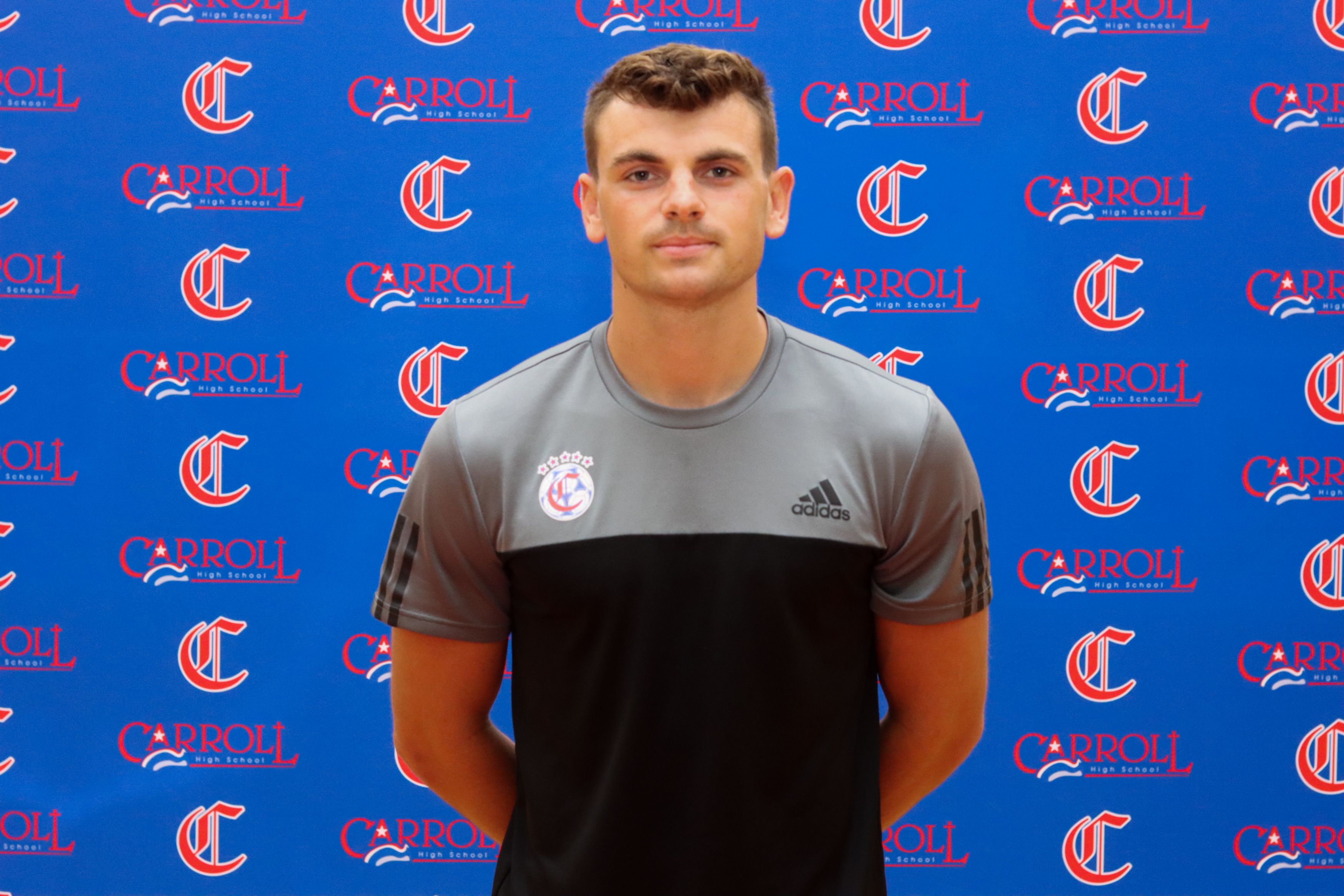 "I am excited for the opportunity to lead the women's soccer program at Carroll High School," Molfenter said. "I am inheriting a program with a proud tradition, and our coaching staff is eager to begin working with our student-athletes. The Greater Catholic League has an excellent soccer history, and we are going to embrace the opportunity to compete at both the league and state level. I am happy to have the opportunity to give back to the school, and sport, that has provided me with so many positive experiences."
"Ian brings a wealth of playing and coaching experience, passion and leadership to our women's soccer program," Carroll Athletic Director Scott Molfenter said. "Among a diverse pool of candidates, he really stood out to be a great fit. We are thrilled to have him back at Carroll and know that he will infuse a great deal of excitement into the program."
TR Smart takes over as Head Coach of the Baseball program after the retirement of Mike Sheets '83. Smart has been involved as a coach in the Carroll program since 2007 as the Head Coach of the 7th Grade youth team. From 2008-2012 Smart was the freshman Head Coach and has served as the Head Coach of the junior varsity team from 2013-2021. TR and Cris, his wife of 32 years, have five children who are Carroll alumni or current students (Rod '10, Lewie '12, Xander '14, Meg '23, and Tanner '23.)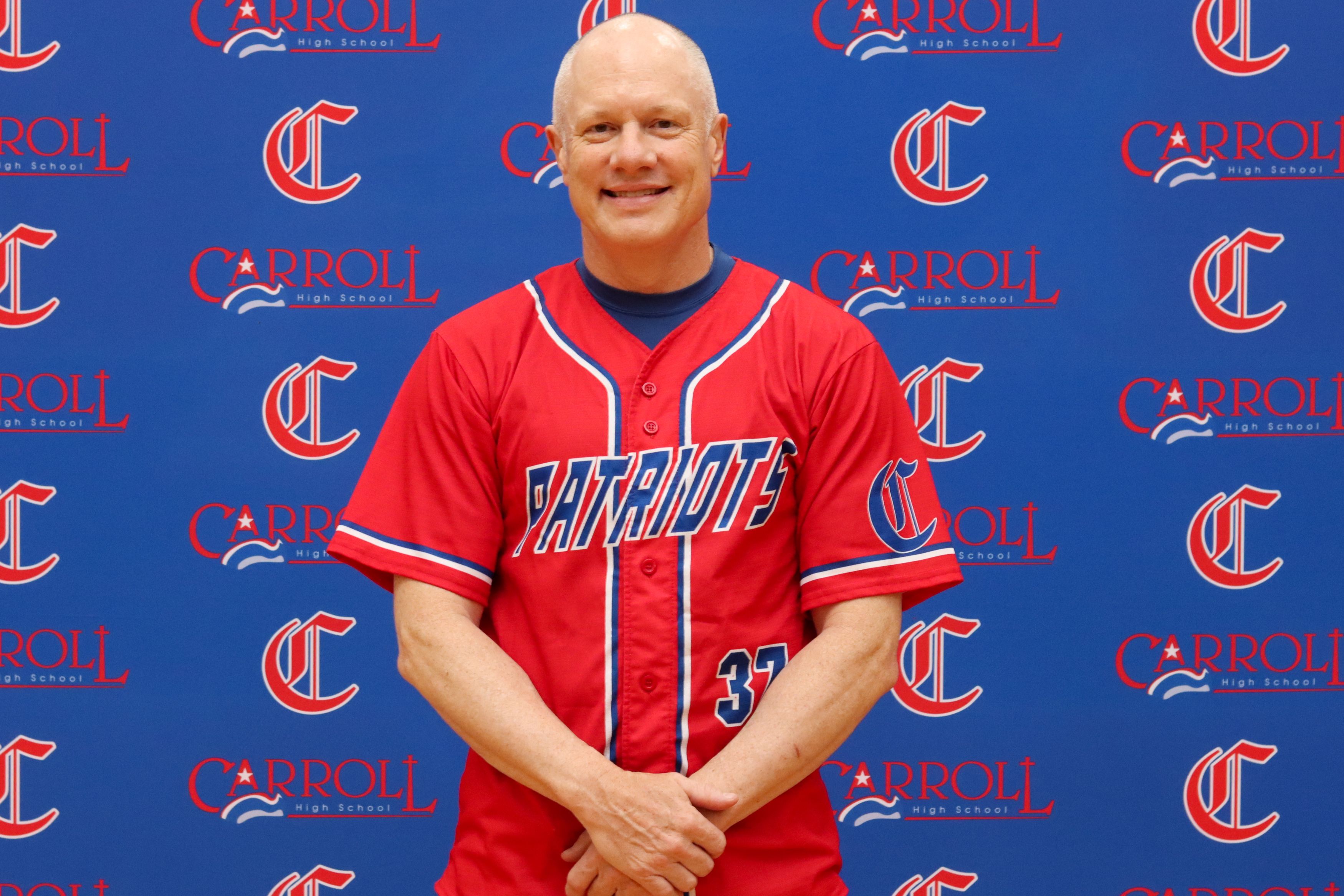 "It is a tremendous honor and blessing to be named the next Varsity Coach for the Carroll Patriots Baseball Program," Smart said. "I am humbled and excited to be entrusted with this opportunity to build upon the great foundation set by Coach Sheets and look forward to continuing teaching young men the game of baseball and the life lessons that go along with it. Thanks to all who have helped make this dream come true."
"Coach Smart demonstrates a genuine concern for the student-athletes in our program, he has great passion for baseball and is a disciplined and fundamentally sound coach," Carroll Athletic Director Scott Molfenter said. "He also understands the importance of preparation, and his approach to teaching the game is exceptional."