Posts Tagged "NMSQT"
December 05, 2022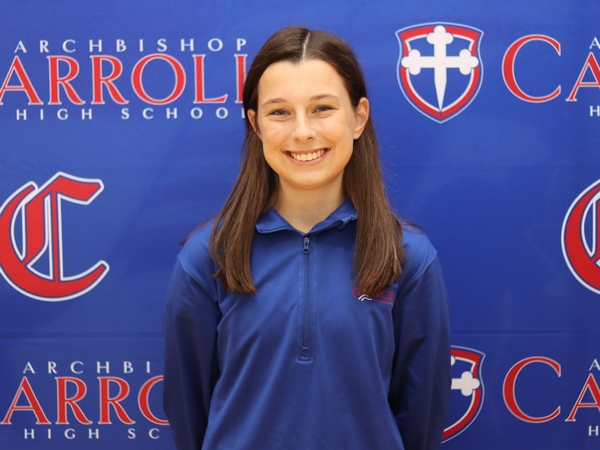 The College Board is shining a nationwide spotlight on ten members of the Archbishop Carroll High School Class of 2023 for their performance on the PSAT during their junior year of high school.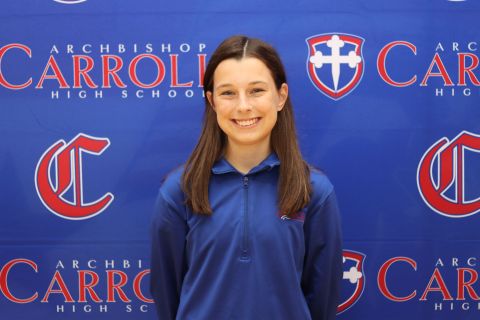 Meredith Sanders is one of approximately 16,000 students in America that has qualified as Semifinalist for her performance on the 2021 NMSQT/PSAT. The College Board will announce National Merit Scholarship Finalists in February 2023.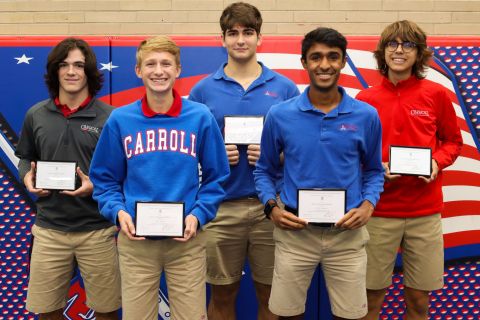 Dylan King, Jack Agnew, Luke Herrmann, Seth Tivakaran, and Nathan Snizik earned Commended Scholar status. Approximately 34,000 members of the Class of 2023 earned this award nationally.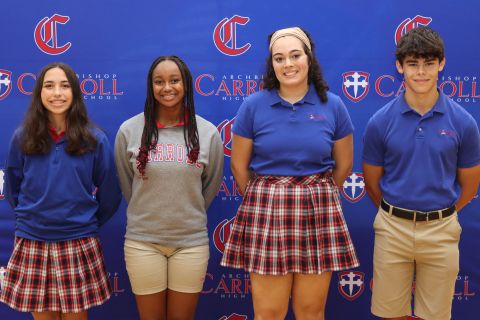 Sydney Ramsey, Tammi James, Mia Harrison, and Cody Bryant were chosen by the College Board for National Recognition Programs. These National Recognition Programs grant underrepresented students with academic honors that can be included on college and scholarship applications and connect students with universities across the country, helping them meaningfully connect to colleges and stand out during the admissions process. Colleges and scholarship programs identify students awarded National African American, Hispanic, Indigenous and/or Rural/Small Town Recognition through College Board's Student Search Service.