Meet JP Nauseef '84
March 07, 2023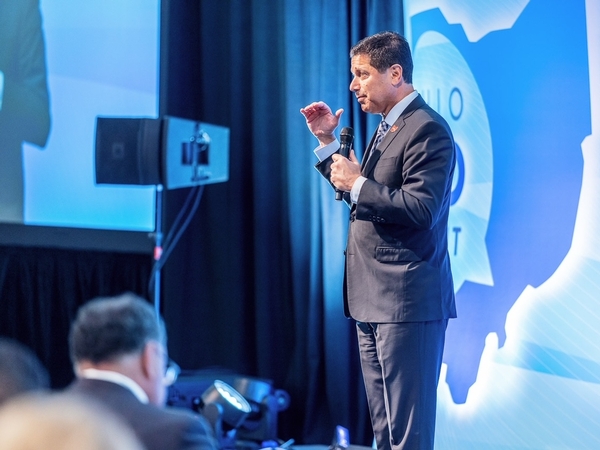 Editor's Note: This article originally appeared in the Winter 2023 issue of Reflections. Click here to read the full magazine.
Helping guide the State of Ohio's economic development policies and long-term plans is based on a heritage of service for JP Nauseef '84. The son of a United States Air Force general who served at Wright Patterson Air Force Base, Nauseef followed in his father's footsteps and was commissioned into the service after graduating from the University of Dayton.
His most profound and lasting legacy at the Dayton region's largest single-site employer would come decades later when the US Department of Defense initiated another Base Realignment and Closure (BRAC) process that threatened to eliminate thousands of jobs in 2005. In the years since the conclusion of that round of base closures and shifting of resources, the number of employees inside the fence at Wright-Patterson Air Force Base grew from 19,000 to 33,000. An estimated 27,000 additional permanent jobs for contractors, suppliers, and infrastructure to support the base and its operation nearly double the number of people employed locally thanks in large part to the leadership of Nauseef and his team.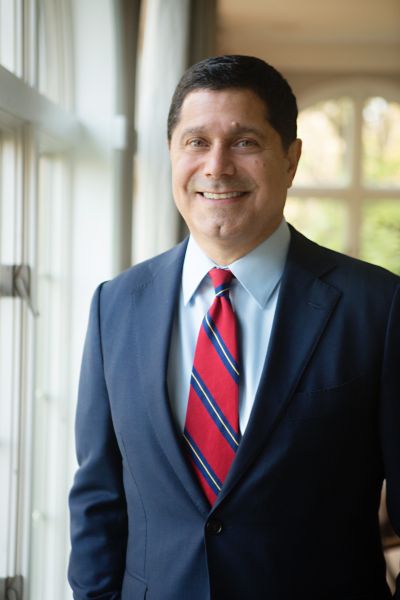 Nauseef is continuing that work as the president of JobsOhio, the state's private non-profit economic development agency. He manages a
team of 100 people and six regional partners across the state that look for opportunities to create new jobs and
protect the ones that already exist in ten major sectors of industry and commerce. Much like the efforts to build a secure foundation for Wright-Patterson Air Force Base, Nauseef's team is focused on making Ohio a place where major organizations want to do business.
Taking advantage of JobsOhio's capabilities and a talented team, Nauseef led the efforts to land Intel's $20 billion capital investment to
build semiconductors to power the next generation of manufacturing in the Buckeye State. The impact of the September 2022 groundbreaking
ceremony in Licking County could reach up to $100 billion and is expected to reverberate throughout Ohio, including in Dayton where several Intel suppliers are already doing business. Nauseef says this project, along with recent investments by Honda, Abbott, and Ford signal a massive on-shoring and re-shoring of high-paying jobs. Nauseef credits the lessons he learned in his past to help create a bright future for the people of Ohio.
"The experiences and lessons I learned in Dayton and at Archbishop Carroll High School have positively impacted my entire life," Nauseef said. "Like a lot of Air Force dependents and kids, you don't know a soul when you get to a new home. They embraced my family and me. That was my first exposure to what I consider my home. Carroll is an elite learning institution to prepare you for the next chapter of your life. I am proud to be a Patriot, and I am confident the current students there are as well. The lessons I learned at Archbishop Carroll High School to work hard and welcome others have been essential in forming who I am."