Posts Tagged "Gonzaga House"
February 15, 2023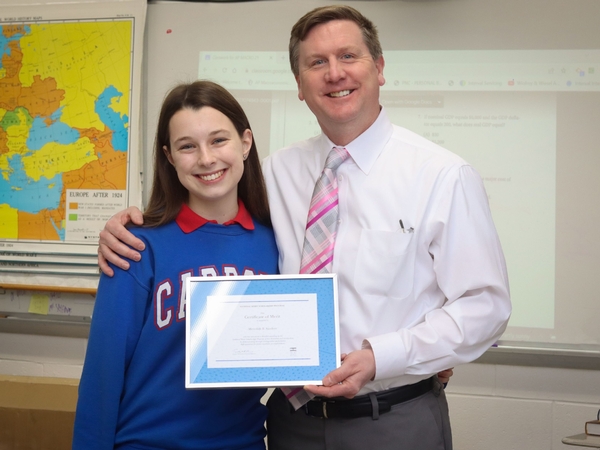 Archbishop Carroll High School senior Meredith Sanders has been named a National Merit Scholarship Finalist for the Class of 2023, one of the highest honors a high school student can earn.
The College Board has selected 15,000 students from across the country for this recognition based on their scores from the 2022 National Merit Scholarship Qualifying Test, more commonly known as the PSAT. Meredith is Archbishop Carroll High School's third student since 2021 to qualify as a NMS finalist. She also earned a perfect score of 36 on the ACT.
February 05, 2021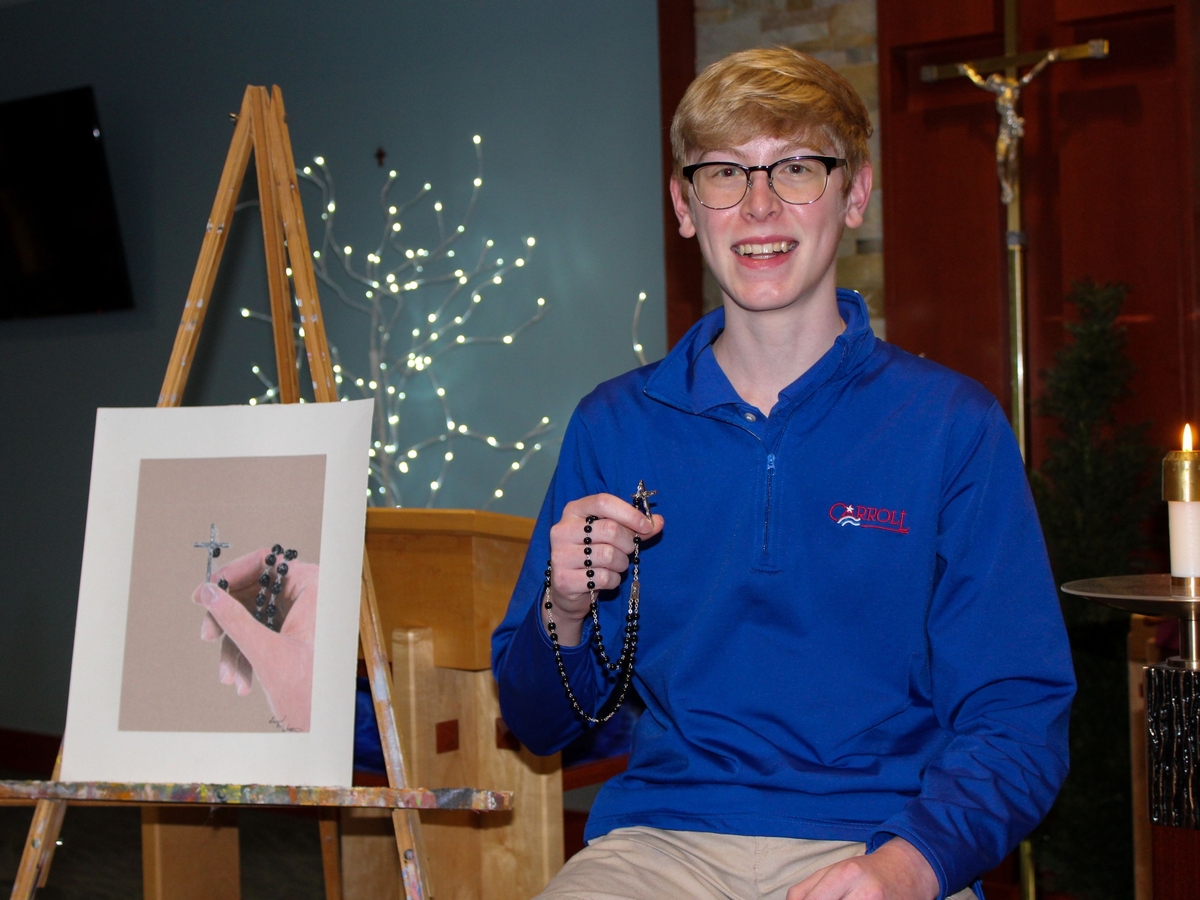 Editor's Note: The full version of this story appears in the February 2021 issue of the Catholic Telegraph Magazine. Visit their website to read the entire story.
Sam Wittmann is not a typical high school junior. He's an exceptional artist who has drawn the connection between his art and his faith, thanks to a class assignment.
"The project was a study of drawing hands from life," explained Renee Merland, chair of the visual arts department at Carroll High School in Dayton. "Students used their own hands as their reference and chose one object to hold in their hand that was symbolic or meaningful to their life."
The result was an assortment of artwork featuring childhood toys or small stuffed animals – even favorite foods and beverages made the cut. Against the backdrop of typical teenage memories, Wittmann's work, a color pencil drawing of his right hand holding a rosary, showed profound depth, both artistically and spiritually.
Recent Posts
Archives