The Patriot 5k and Little Pats' Lap returns to Carroll High School on July 31, 2021! All proceeds from this pet-friendly and stroller-friendly 5k race benefit Carroll Women's Soccer! Online registration ends at midnight on July 24, 2021. Sign up online to guarantee your race t-shirt!
Race Day Schedule
Day of Race Registration opens at 8:00 a.m. at Carroll High school
Little Pats' Lap begins at 8:45 a.m.
Patriot 5k begins at 9:00 a.m.
Age Groups and Prizes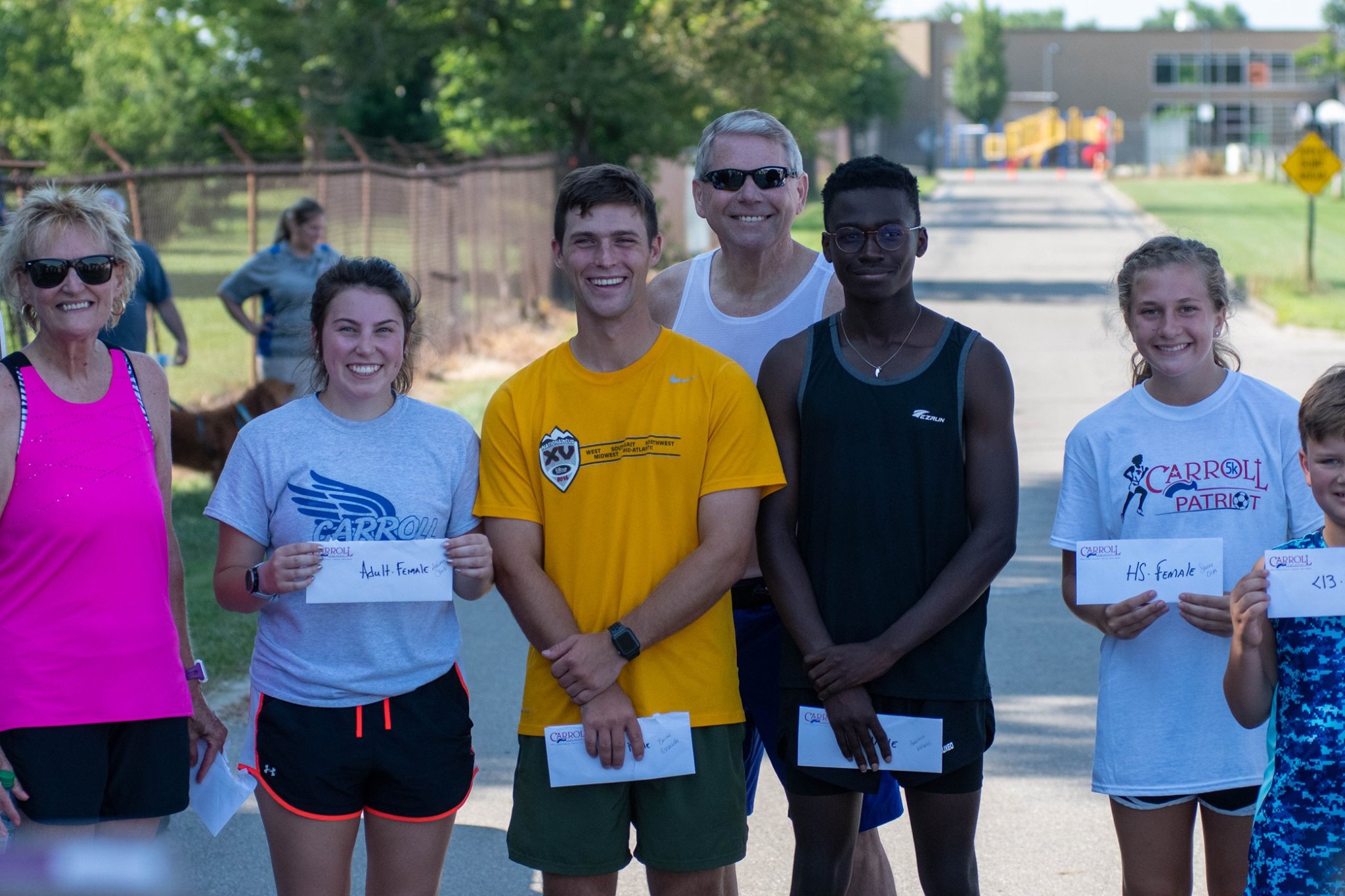 5k Entry Fees:
$25 for adults
$20 for seniors (65+)
$20 for high school students
$15 ages 13 and under
Race Winner/Prize Categories
$50 each adult female and male
$50 each senior female and male
$50 each high school female and male
$50 each under age 13 female and male