Voices Ringing
Aly Walter '21 Student of the Week: April 7, 2020
April 07, 2020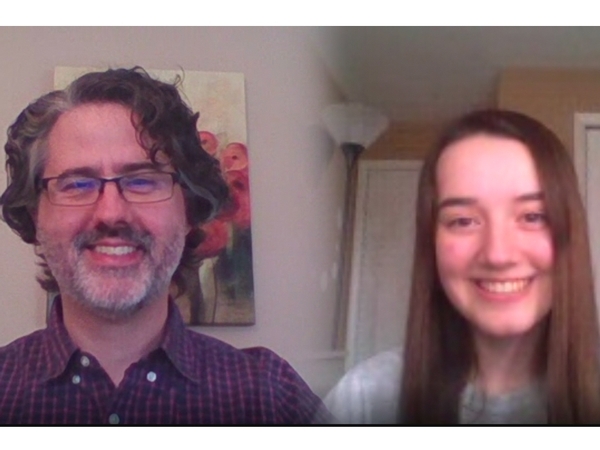 Aly Walter '21, Mercy House, nominated by Mr. Steve Merland
Aly always has an amazing, positive attitude in class. She is the first to say hello and always wishes me a good day when she leaves. She gives her all ever yday in class. Every day that we've been online, she regularly chats me to ask how I am doing and has a daily joke for me. She is a ray of sunshine during this tough time. Thank you Aly!

-Mr. Steve Merland
What activities do you participate in?
Spanish Club and Pats Spirit Club
What's your favorite part of being a student at Carroll?
My favorite part of being a student at Carroll is getting to be surrounded by a community of amazing people who want the best for you. All of the staff cares so much about the students and it makes you feel at home.
What should school "do" for you?
School should be a place where your best self is able to come through. Also, it should equip you with what you need to accomplish any goal you have.
What's a lesson you learned when you overcame a difficult obstacle?
The biggest lesson I've learned when overcoming obstacles is to accept what you cannot change. There is no benefit in letting yourself be upset about something not in your control, as it will only bring you down. You have to continue going further and instead of getting caught up on a problem, work to find the solution
What's your biggest dream in life?
The biggest goal in my life is to travel the world so I can experience different cultures while meeting new people at the same time.
How do you like spending your free time?
In my free time, I enjoy playing my ukulele and guitar. I also like to spend time with my family by watching our favorite movies together or taking our dog to the park.