Voices Ringing
Carroll High School Blog
February 01, 2023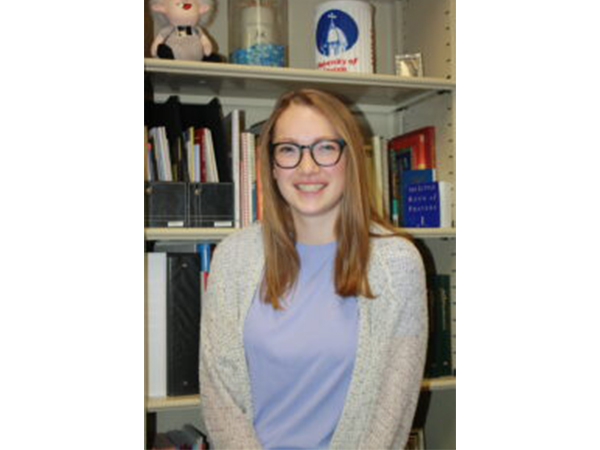 Editor's Note: Abby Shahady is a member of the Archbishop Carroll High School Class of 2018. This article originally appeared in the January 31, 2023 edition of FamilyOnline. Please visit their website to read the full story.
Growing up in Dayton, Ohio, Abby Shahady thought she knew the city well. "But serving as a Marianist PULSE volunteer this year has opened my eyes," she said. "I feel like I have not truly lived in Dayton until now."
Abby, a 2022 University of Dayton graduate with a major in health sciences, is one of three volunteers participating in PULSE for 2022-2023. PULSE is a post-graduate, servant leadership and social justice initiative sponsored by the Marianists. Each PULSE volunteer makes a one- or two-year commitment to live with fellow volunteers in a lower-income neighborhood while working full-time at local nonprofit agencies.
With Abby's healthcare background, she was a natural fit for serving two nonprofit sites: The Fitz Center for Leadership in Community and Dayton Children's Hospital Family Resource Connection.
Recent Posts
Archives