Voices Ringing
Student of the Week: Jillian Simon '22
August 27, 2019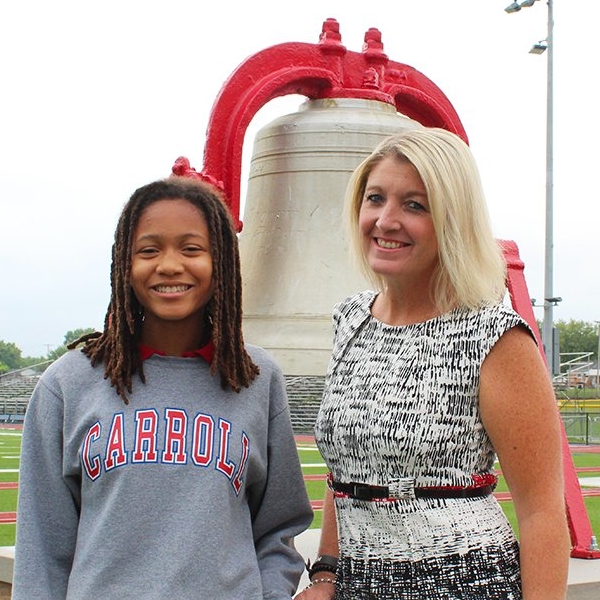 Jillian Simon '22, Trinity House

What activities do you participate in?
Marching Band, Balloon Club, Cooking Club

What is your favorite part of being a student at Carroll?
I love knowing that I am loved and appreciated by other students.

What should school "do" for you?
School should get us ready for the real world. It should teach us how to live in a community in peace and harmony. School should be the foundation of our lives.

What's a lesson you learned when you overcame a difficult obstacle?
I learned that I can't surrender. I have to get back up and keep going.

What's your biggest dream in life?
I would love to travel the world and visit Europe.

How do you like spending your free time?
Playing clarinet

"On the first day of school in Family Room, Jillian took her own initiative to go and welcome the freshmen, talk with each one to learn something about them, and welcome them to Carroll and her Family Room. With her being on the quieter side at times, this was impressive and certainly made an impression on the freshmen." - Mr. Jim Murray, Religion teacher and Trinity House Co-Dean