Voices Ringing
Student of the Week: Thomas Samuels '22
September 25, 2019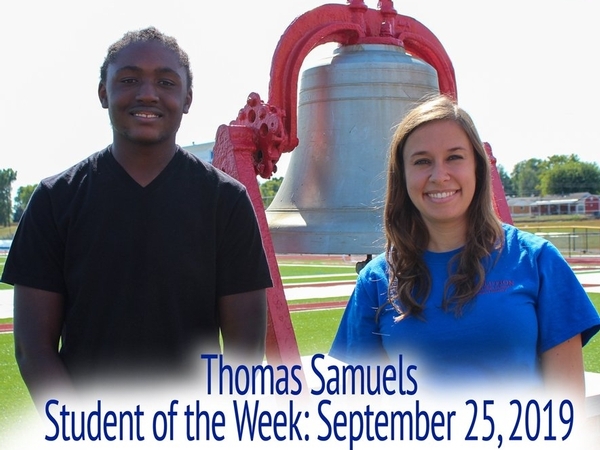 Thomas Samuels '22 with Mrs. Stephanie (Pugar) Sagasser '08

Thomas Samuels '22, Mercy House

What activities do you participate in?
Football and Basketball

What's your favorite part of being a student at Carroll?
I enjoy how friendly everyone is. It feels easy to start a conversation with anyone.

What should school "do" for you?
School should prepare me for college.

What's a lesson you learned when you overcame a difficult obstacle?
I've that no matter how hard it's going, that I should keep trying and never give up.

What's your biggest dream in life?
I want to go to college and play professional basketball in the NBA.

How do you like spending your free time?
I like to spend time outside and go places with my family.

"Thomas is always courteous, polite, and kind to students and teachers. He comes to school and works his hardest every day. He deserves to be recognized for his hard work and great attitude each and every day!" - Mrs. Stephanie (Pugar) Sagasser '08