Voices Ringing
Student of the Week: Max Murphy '24
December 07, 2021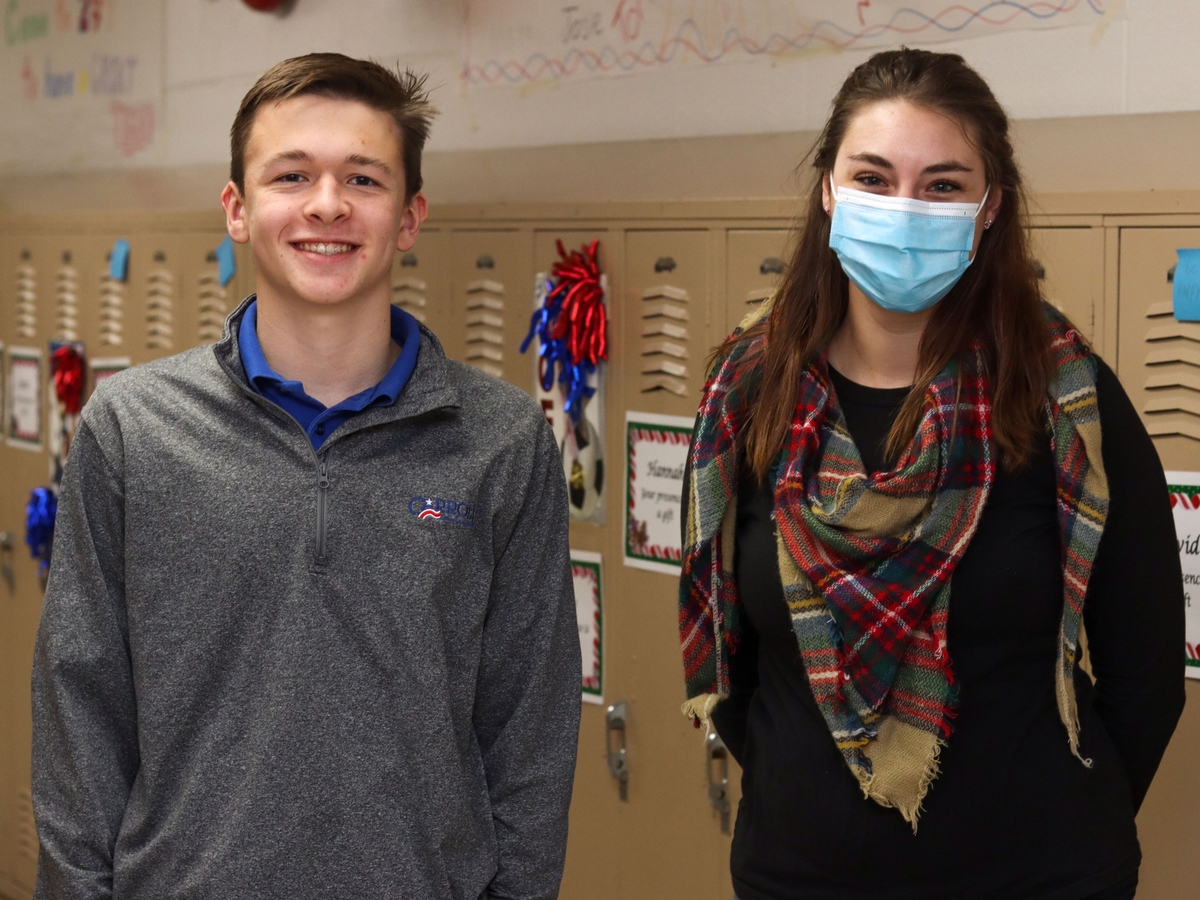 Max Murphy '24, Trinity House, with Mrs. Abby (Wiles) Merkle
Max is a kind and positive young man who exemplifies a level of responsibility beyond his years. While there was a substitute teacher in the room, Max created a review game for the class to play to study for the upcoming test. I was very impressed to see this first hand when I came back into the room and everyone was either working on their assignments or reviewing with Max's game. A big "Thank You" goes to Max for leading the class in active studying!

- Mrs. Abby (Wiles) Merkle '11
What activities do you participate in?
I am team manager for soccer, and I am a player on the volleyball team.
What's your favorite part of being a student at Carroll?
My favorite part of being a student at carroll is going to the football games and cheering for the team with all of my friends.
What should school "do" for you?
I feel that school should give you a chance to improve and grow in not only your learning and studying skills, but also your social skills that everyone needs when working in groups with others for jobs and occupations.
What's a lesson you learned when you overcame a difficult obstacle?
When I overcome a huge obstacle in life, I feel satisfied that I beat something that feels insurmountable, and I feel like I grow as a person and gain new skills to make the job easier next time I am faced with a large obstacle.
What's your biggest dream in life?
My biggest dream in life is to get a college education and have a steady job while still staying in touch with my friends and family.
How do you like spending your free time?
I love to read, play games with my dogs, and spend time with my friends.