Voices Ringing
Student of the Week: Madeline Kramer '25
October 28, 2021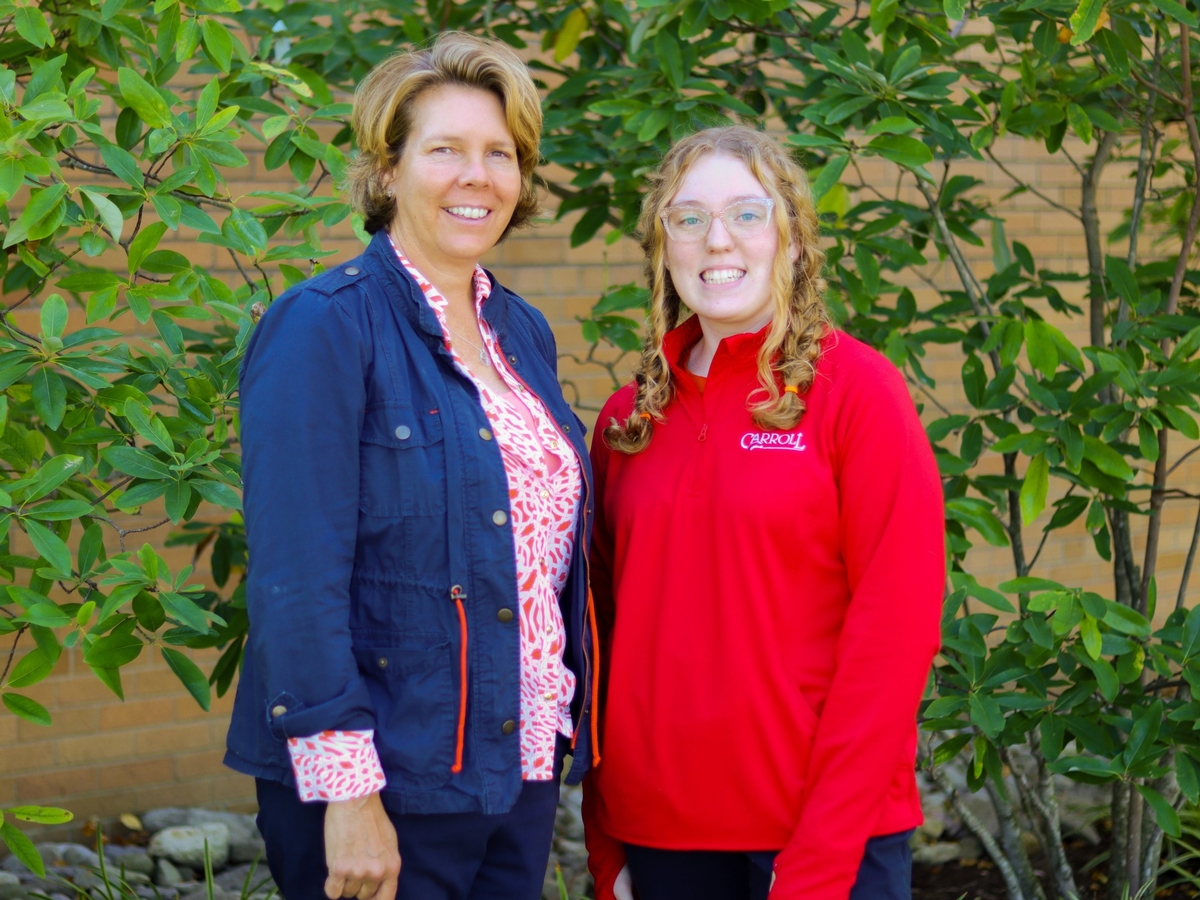 Madeline has stepped up to volunteer for many campus ministry events and her thoughtfulness and kindness has gone above and beyond expectations.

-Mrs. Martha Saurine
Madeline Kramer '25, St. Mary's House, with Mrs. Martha Saurine
What activities do you participate in?
I participate in Harry Potter Club, Revolution, Girl Scouts, and Youth Ministry.
What's your favorite part of being a student at Carroll?
My favorite thing about being a student at Carroll is the welcoming community and caring atmosphere.
What should school "do" for you?
School should help inspire a love of learning and teach you how to be a better citizen.
What's a lesson you learned when you overcame a difficult obstacle?
I learned that things will always get better no matter what happens. I learned to trust in God's plan because there is always a purpose behind it, even if we don't see it at the time.
What's your biggest dream in life?
My biggest dream in life is to make a difference in the world for the better and to have a job that doesn't feel like work.
How do you like spending your free time?
I love reading, spending time with my family and friends, and baking. I like doing different service projects the most. I enjoy making rosaries, spreading positivity, and passing out food to people in need. It feels amazing to make a difference in the community.