Voices Ringing
Student of the Week: Nadia Severt '23
February 19, 2020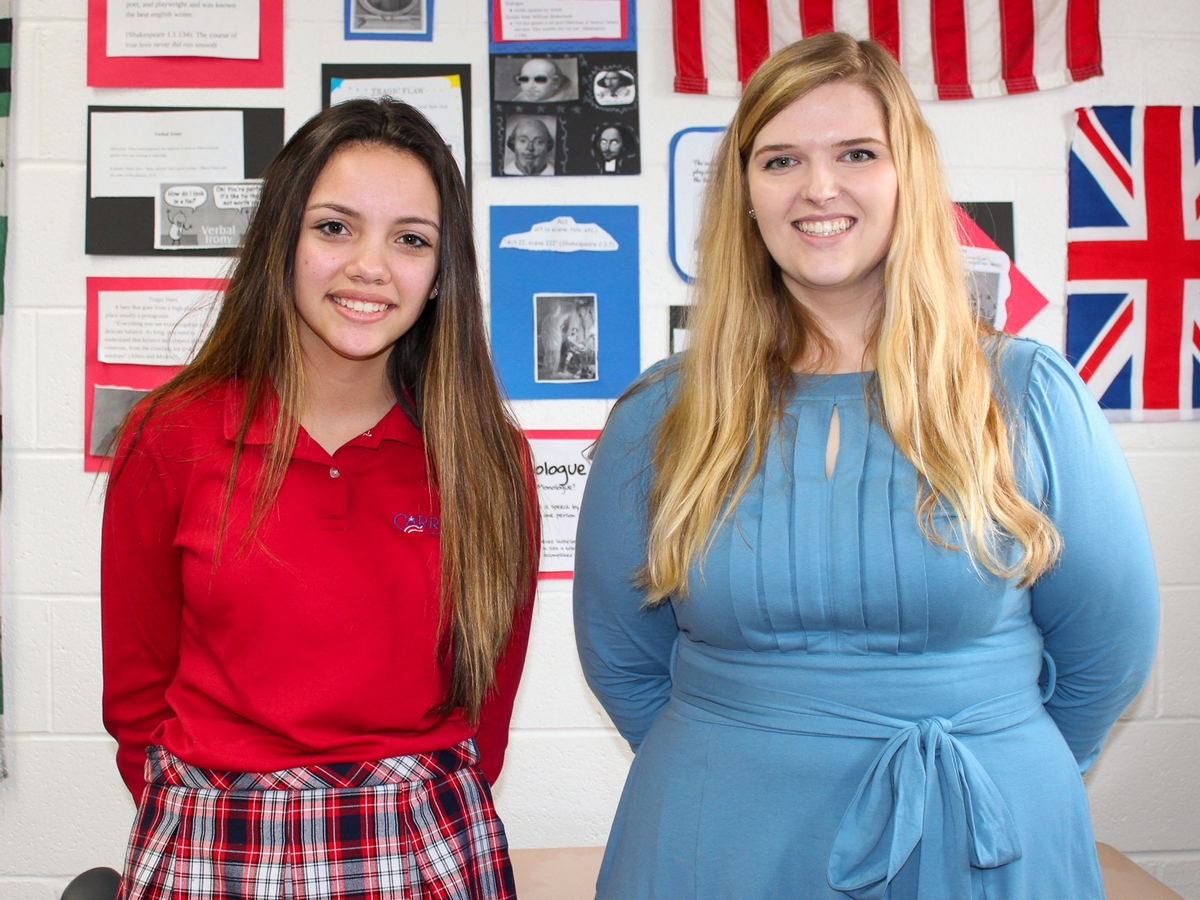 Nadia Severt '23, Charity House with Ms. Mary Kate Caserta
Nadia frequently displays leadership qualities in Spanish and English, she is always concerned about her fellow peers who are struggling, and overall she is a cheerful student.

-Ms. Mary Kate Caserta
What activities do you participate in?
Volleyball, Spanish Club, Student Council
What is your favorite part of being a student at Carroll
Being able to build wonderful relationships with the faculty and my classmates
What should school "do" for you?
School should prepare you for life academically and socially
What's a lesson you learned by overcoming a difficult obstacle?
Family will help you get through anything
What's your biggest dream in life?
To reach my fullest potential in everything I do.
How do you like spending your free time?
Playing volleyball and spending time with my family and friends