Voices Ringing
Student of the Week: John Sears '22
November 11, 2020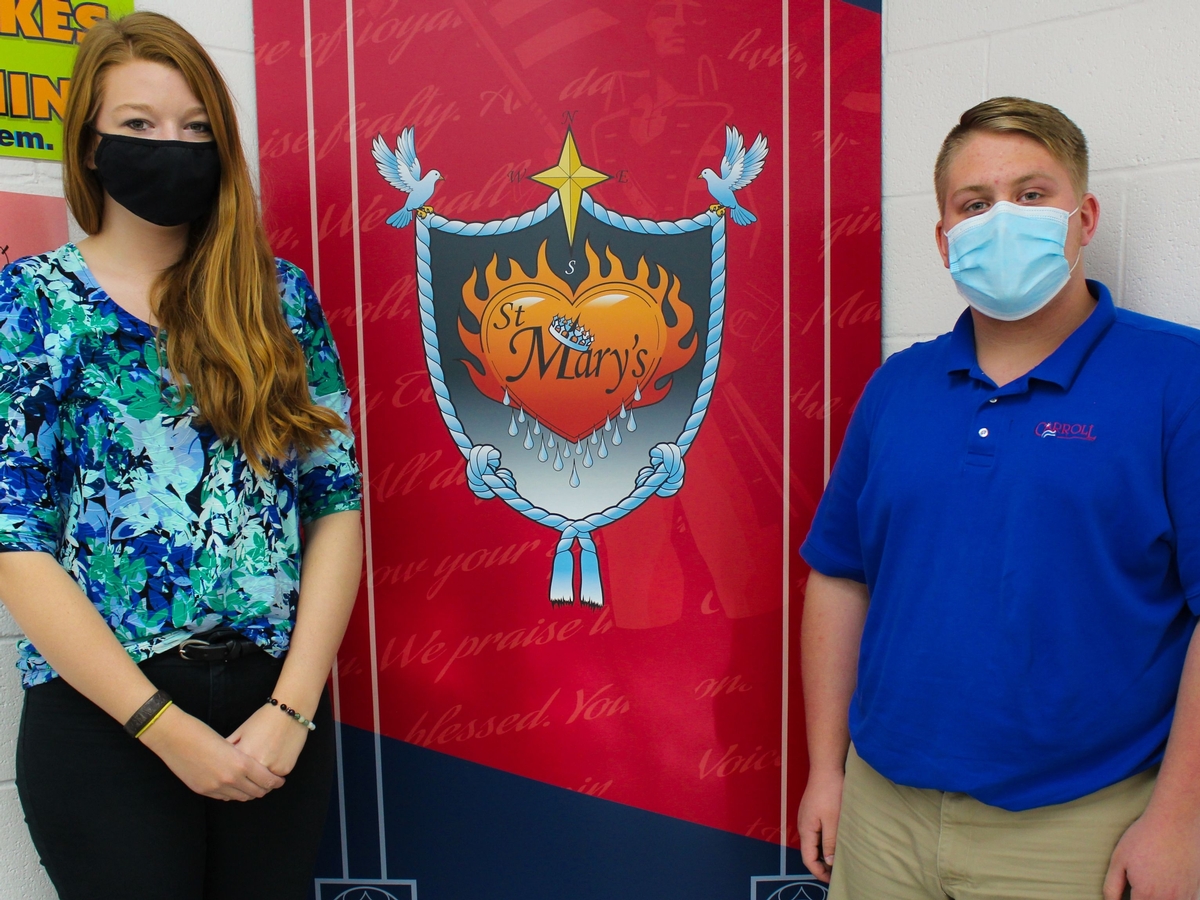 John Sears '22, St. Mary's House, with Ms. Lesiak
John is a math student of mine this year and also part of my Family Room. I have noticed that academically he is excelling greatly! In years past, he has told me he has struggled with time management. This year, he is doing a wonderful job in all of his classes, especially maintaining a good grade in his first ever Advanced Placement class. Also, John is one of kindest students I have ever met. He is a true gentleman, and I am blessed to have him as part of my Family Room.

-Ms. Lesiak
What is your favorite part of being a student at Carroll?
I really like the environment that Carroll has managed to create. When I was an 8th grade visitor, all I remember was me saying to all of my friends that I think Carroll is the school that I belong in.
What should school "do" for you?
I think the best thing that the school is doing right now is creating an environment that is all about helping others and creating a family within our community.
What's a lesson you learned when you overcame a difficult obstacle?
Stay on task and don't procrastinate because if you do, your grades will really feel it.
What's your biggest dream in life?
To own my own business and use the money I make to help people in my community.
How do you like spending your free time?
Playing basketball with friends or playing video games.