Voices Ringing
Student of the Week: Sydney Ramsey '24
October 08, 2021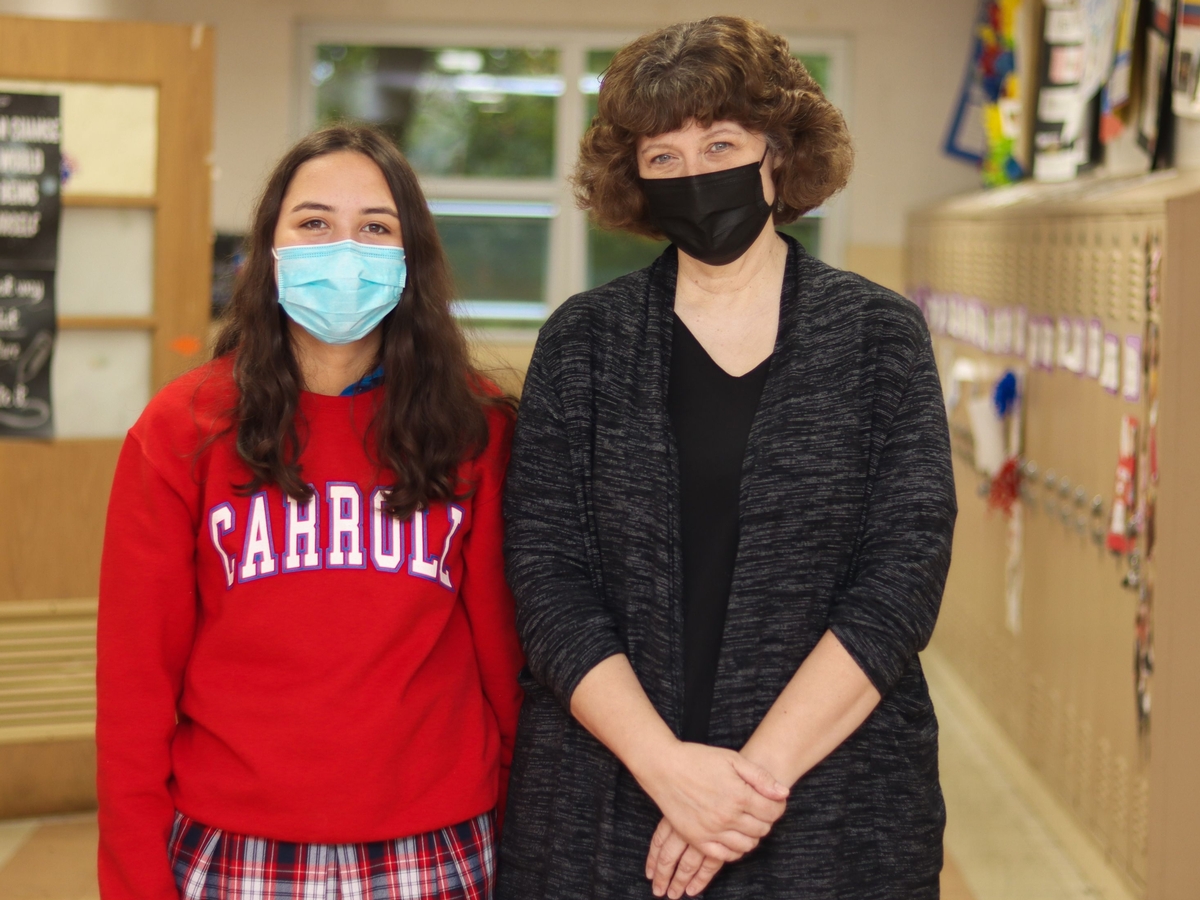 Sydney Ramsey '24, St. Mary's House, with Mrs. Marcy (Hemmert) Hughes '83
Sydney is a hardworking young woman whose smile lights up a classroom and a stage. As a student, she works hard. She never misses an assignment. Goal directed, she strives for understanding. Sydney is a silent leader, often encouraging others to step forward, as she courageously does herself.

-Mrs. Marcy (Hemmert ) Hughes '83
What activities do you participate in?
The activities I participate in are Drama Club, Spanish Club, Girl Scouts, Cross Country, and Student Athletic Trainer.
What's your favorite part of being a student at Carroll?
My favorite part of being a student at Carroll is our community environment. Carroll feels like a family to me because everyone is so welcoming. The strong faith community we have here at Carroll is helping me grow as a Catholic.
What should school "do" for you?
School should help every student realize their full potential, and be a safe place for every student to learn. It should have supportive teachers and staff.
What's a lesson you learned when you overcame a difficult obstacle?
A lesson I learned is the importance of thinking outside the box. When you are in a difficult situation, sometimes all you need is a new perspective to find a solution you never would have thought of before.
What's your biggest dream in life?
My biggest dream in life is to have a successful career after graduating from college. I would like to travel, experience new cultures, and leave my mark on the world.
How do you like spending your free time?
I like spending my free time with my family and friends, reading and writing stories, watching the Great British Bake Off, and listening to Broadway musicals.