Voices Ringing
Student of the Week: Meghan Parlette '24
May 20, 2021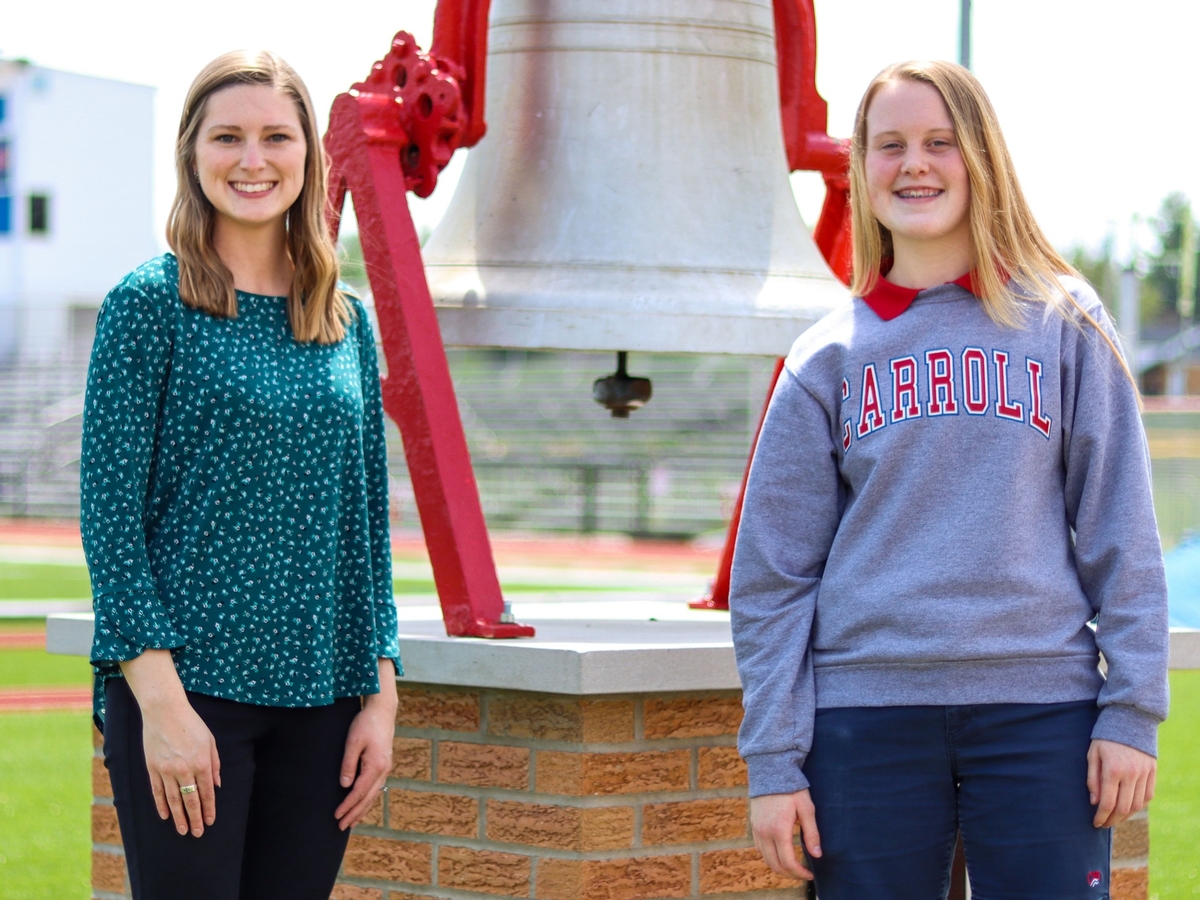 Meghan Parlette '24, Trinity House, with Mrs. Liz Emser
As a freshman, Meghan is already exhibiting strong leadership qualities in the classroom. She is respectful, kind to all of her classmates, and doesn't hesitate to lend a hand. She isn't afraid to laugh at her own mathematical mistakes, which is a good quality to have in life (especially in math class!), but she also accepts the challenge of fixing her errors in order to improve her skills.

-Mrs. Liz Emser
What activities do you participate in?
Basketball
What is your favorite part of being a student at Carroll?
I enjoy being part of a welcoming community with good teachers and friends.
What should school "do" for you?
School should make you a better person in all aspects of life.
What's a lesson you learned when you overcame a difficult obstacle?
Anything is possible if you try your best.
What's your biggest dream in life?
To live a successful and happy life
How do you like spending your free time?
I like to hang out with my friends and family.