Voices Ringing
Michael Duckro '22: Student of the Week February 22, 2022
February 22, 2022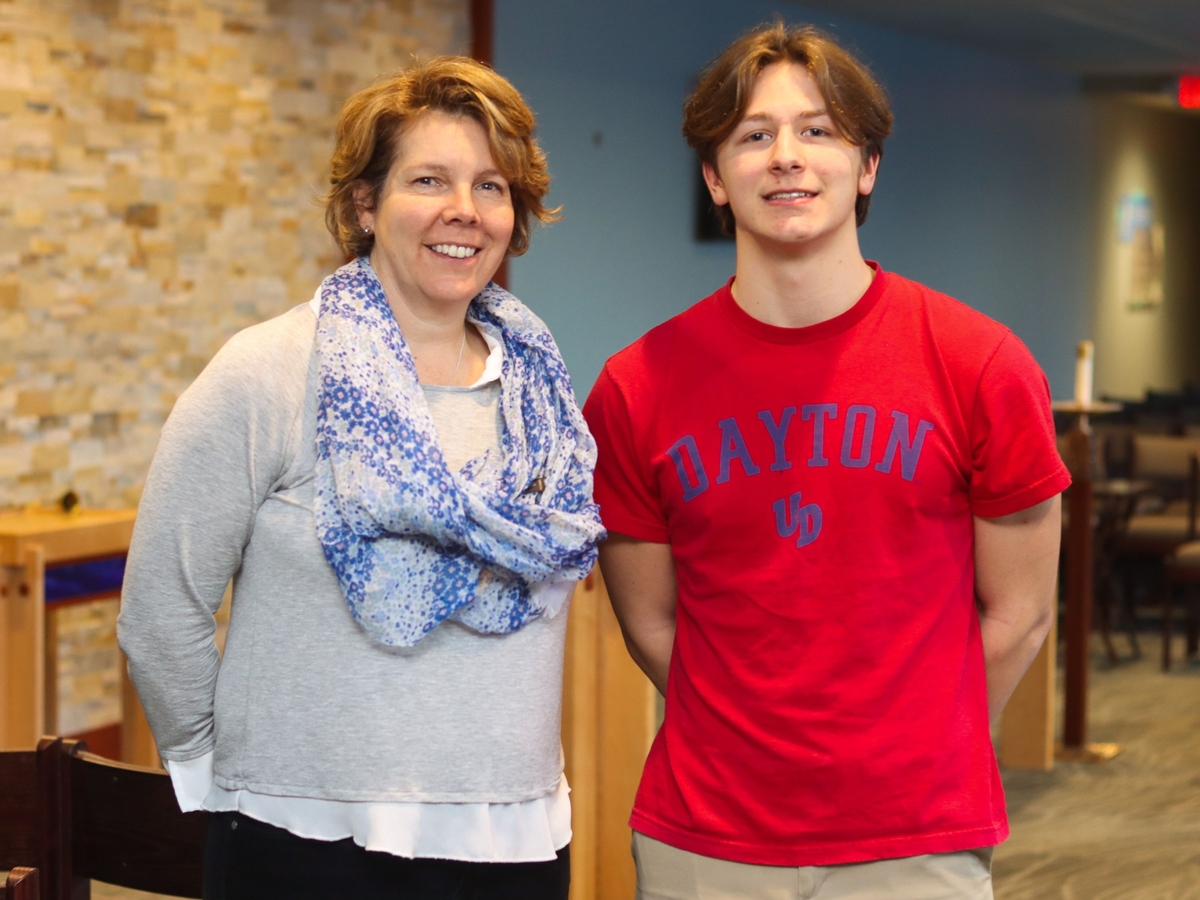 Michael Duckro '22, Baltimore House, with Mrs. Martha Saurine
Michael has been a great example to his classmates of getting involved and serving. He has given 100% to being a House Captain and a PATS Retreat Leader.

-Mrs. Martha Saurine
What activities do you participate in?
I participate in Cross Country, Golf, Indoor Track, and Baseball as well as Latin Honor Society.
What's your favorite part of being a student at Carroll?
Everyone here is very inclusive, and the energy at sporting events is amazing.
What should school "do" for you?
In my opinion, school should prepare students for their next step in life whether that be college, trade school, or getting straight into the workforce. School should work towards teaching us lessons on how to work hard while also broadening our knowledge and education.
What's a lesson you learned when you overcame a difficult obstacle?
Never let people hold you down or back, and always be true to who you are.
What's your biggest dream in life?
My biggest dream in life is to work as a successful Civil Engineer and provide for a family of my own.
How do you like spending your free time?
I enjoy spending my free time playing Xbox, hanging out with friends, and watching Marvel movies.