Voices Ringing
Meredith Sanders '23: Student of the Week April 21, 2022
April 21, 2022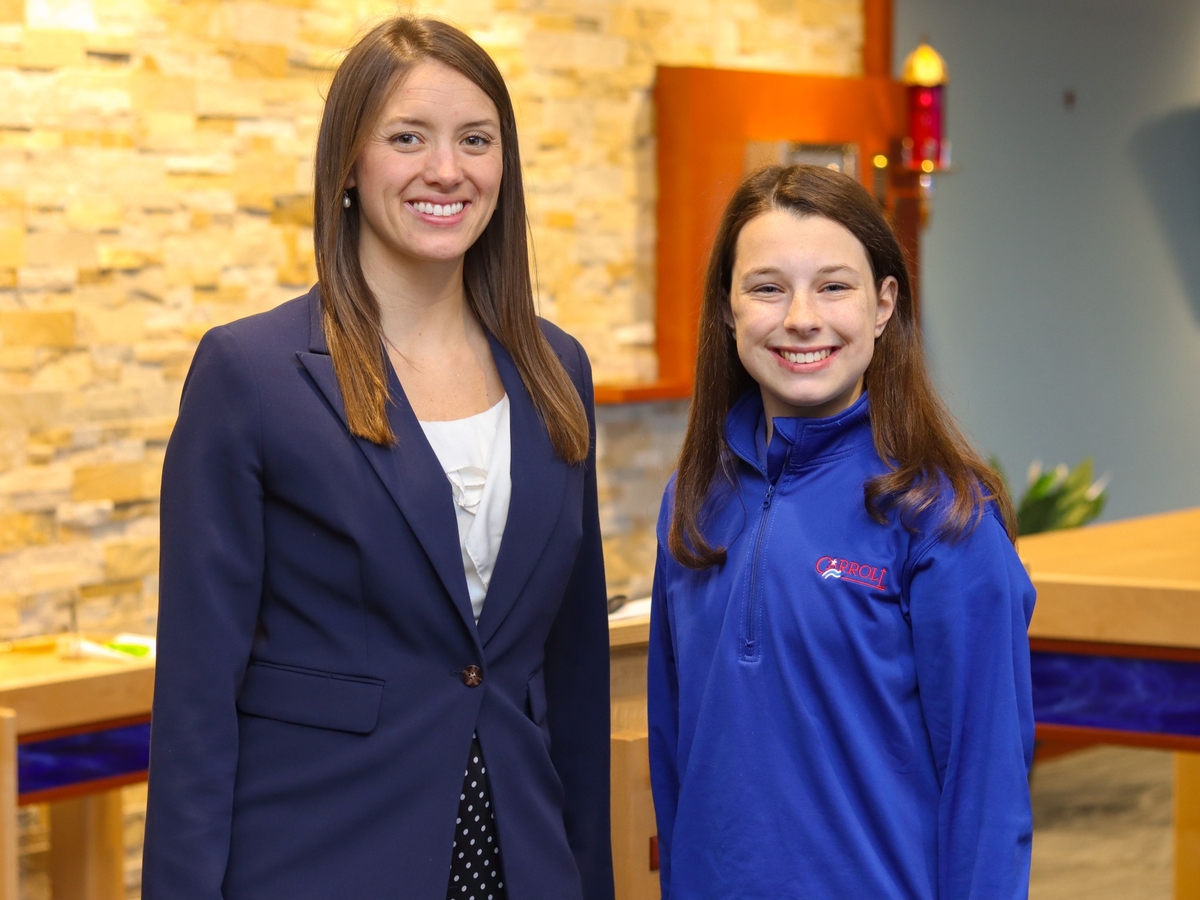 Meredith Sanders '23, Gonzaga House, with Mrs. Tara Ashworth
Meredith is a patient, kind, and helpful tutor who goes the extra mile to check back in to see if other students need extra help. She is one of the presidents of the International Club and constantly goes above the requirements by making sure her leadership position expectations are not only met but exceeded.

-Mrs. Tara Ashworth
What activities do you participate in?
I participate in Lacrosse, Tennis, International Club, Math Club, Class Council, National Honor Society, Spanish Honor Society, Spanish Club, and Ohio Math League.
What's your favorite part of being a student at Carroll?
I enjoy being able to say that I have gone to school here longer than most of the seniors because I took math here in 7th and 8th grade.
What should school "do" for you?
School should prepare you not only for the next chapter of your life, but for the whole rest of the novel.
What's a lesson you learned when you overcame a difficult obstacle?
I learned the importance of not letting others define who you are, and above all, I learned that you need to do what makes you happy.
What's your biggest dream in life?
Although I have a lot of goals for myself, my biggest dream in life is to find all of my dog's brothers and sisters and hold a huge family reunion for them in a large yard with lots of squeaky toys and peanut butter.
How do you like spending your free time?
When I have free time, I like playing video games with my family (specifically any Mario game) and volunteering at 4 Paws for Ability.