Voices Ringing
Student of the Week: David McLoughlin '24
December 11, 2020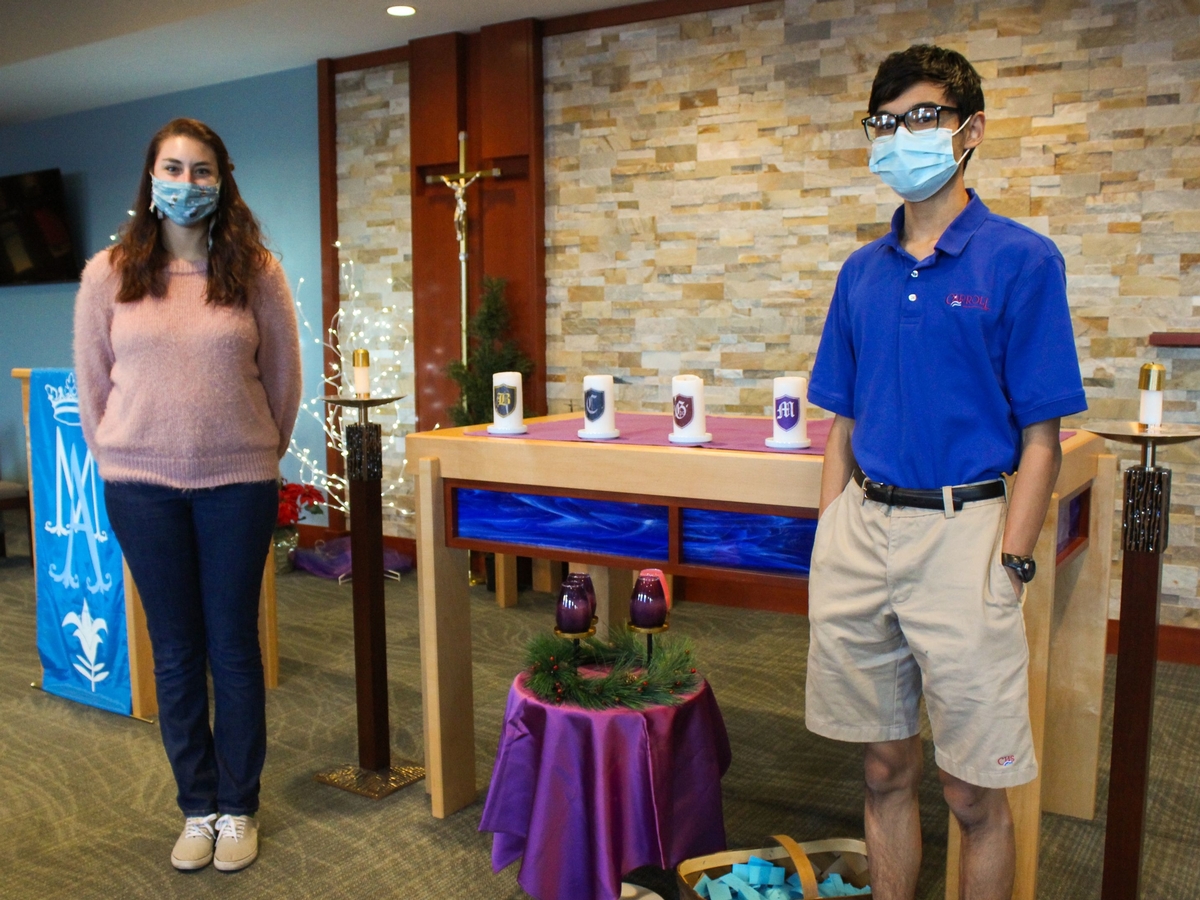 David McLoughlin '24, Charity House with Mrs. Abby (Wiles) Merkle '11
David shares his exceptional computer skills with a humble attitude. I know so many college students and even adults who struggle with coding, and he does it for fun. He blows me away with his talent, and I am amazed at his humility.

-Mrs. Abby (Wiles) Merkle '11
What activities do you participate in?
Cross Country, Indoor Track, Boy Scouts
What is your favorite part of being a student at Carroll?
I love the community as well as the people here.
What should school "do" for you?
School should help prepare you for the future challenges you may face and should make sure that you can become successful through education.
What's a lesson you learned when you overcame a difficult obstacle?
I've learned that if you stay determined and work hard, you can overcome any obstacles and achieve your goals.
What's your biggest dream in life?
My dream is to become successful and life and live with a happy family while also maintaining the relationships that I have with my friends and family.
How do you enjoy spending your free time?
I like spending my free time hanging out with my friends and family, watching TV shows, and sometimes working on programming projects.