Voices Ringing
Student of the Week: Kya Kopans '21
September 29, 2020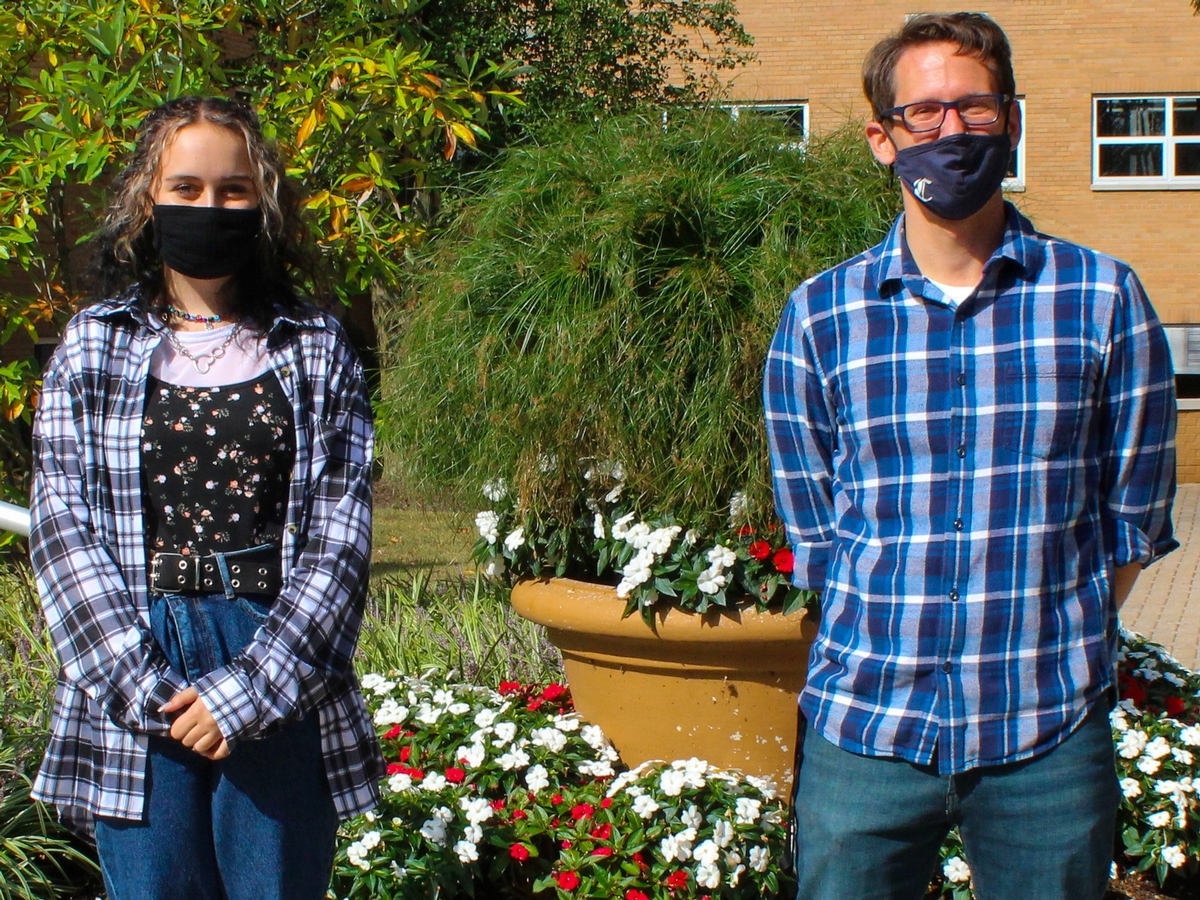 Kya Kopans' 21, Gonzaga House, with Mr. Franz
Kya has excelled as the Gonzaga House Communication Captain by finding creative ways to share information on the House's social media accounts. She also volunteered to design the Spirit Week flyers and is one of the students who has taken a major leadership role in planning the Homecoming movie night.

-Mr. Michael Franz
What activities do you participate in?
I am part of Soccer Cheer, Spanish Honor Society, Spanish Club, and I am the Communications Captain for Gonzaga.
What is your favorite part of being a student at Carroll?
My favorite part about going to Carroll is how much spirit and love everyone has for the school.
What should school "do" for you?
School should be a place where you prepare for the real world and learn things that you will take with you for the rest of your life.
What's a lesson you learned when you overcame a difficult obstacle?
As long as you keep a positive attitude, you can get through everything. Eventually, things get better no matter how long it takes.
What's your biggest dream in life?
My biggest dream in life is to have a job I love and to travel the world.
How do you like spending your free time?
I like spending my free time painting or hanging out with my friends.