Voices Ringing
Jakob Burdick '22: Student of the Week April 7, 2022
April 07, 2022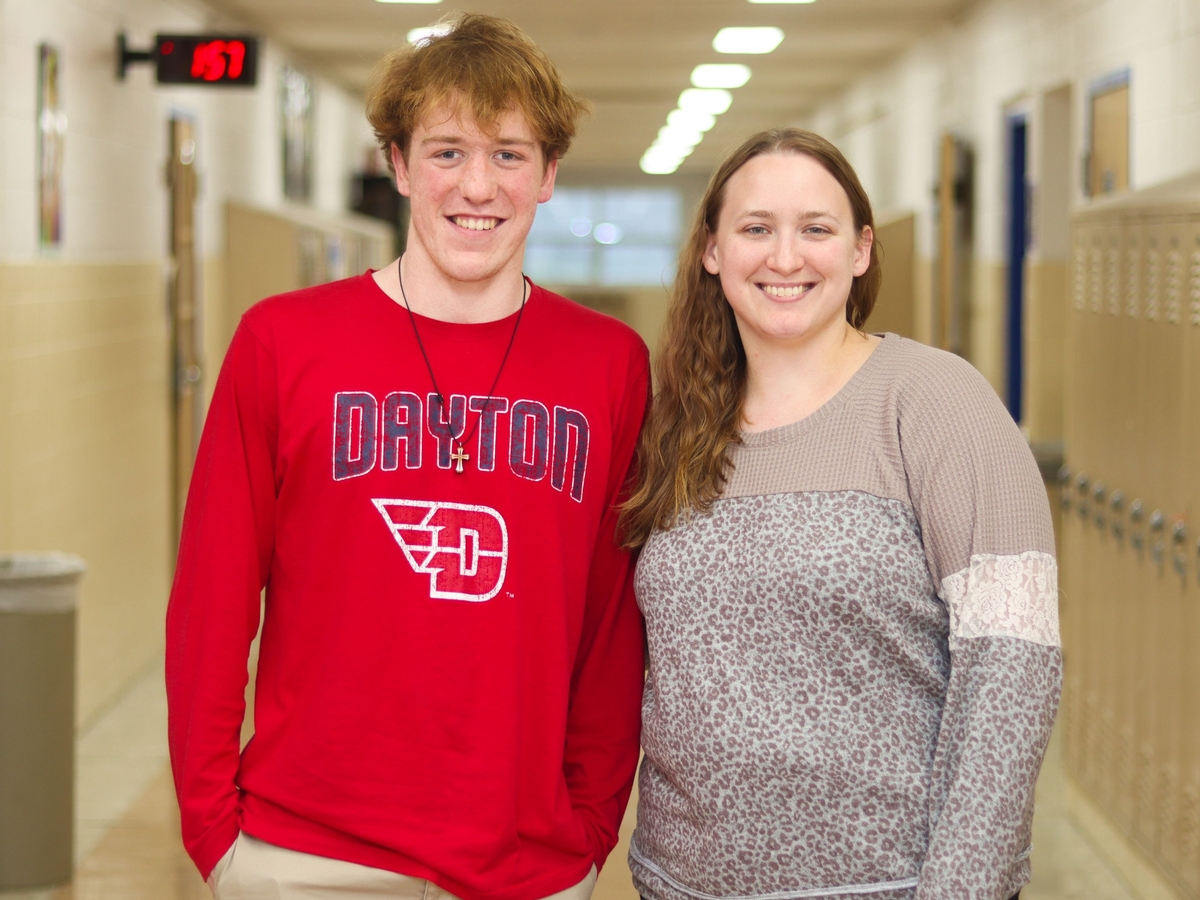 Jakob Burdick '22, Mercy House, with Mrs. Katie Baker
Jakob is a remarkable student. His success with his TedTalk and his achievements in Latin class are truly outstanding.

-Mrs. Katie Baker
What activities do you participate in?
I participate in Youth in Government, Revolution, Boy Scouts, Cross Country, Indoor Track and Field, Baseball, Latin Honor Society, and National Honor Society. I'm also a 2022 TEDxYouth Speaker.
What's your favorite part of being a student at Carroll?
My favorite part of being a student at Carroll is the family environment that is present within the building each and every day. Carroll's faculty and staff truly care about helping students become successful both in and out of the classroom.
What should school "do" for you?
School should provide a solid foundation for you to be successful outside of the classroom in the real world.
What's a lesson you learned when you overcame a difficult obstacle?
I have learned that everything happens for a reason and that you can always count on your friends and family to support you when you need it most.
What's your biggest dream in life?
My biggest dream in life is to be a successful politician who truly works for their constituents, rather than just themselves. If nothing else, I would love to have a family and be there for my children.
How do you like spending your free time?
In my free time, I enjoy watching the news and sporting events, going on a run, or hanging out with my friends.