Voices Ringing
Student of the Week: Paxton Clark '23
September 23, 2021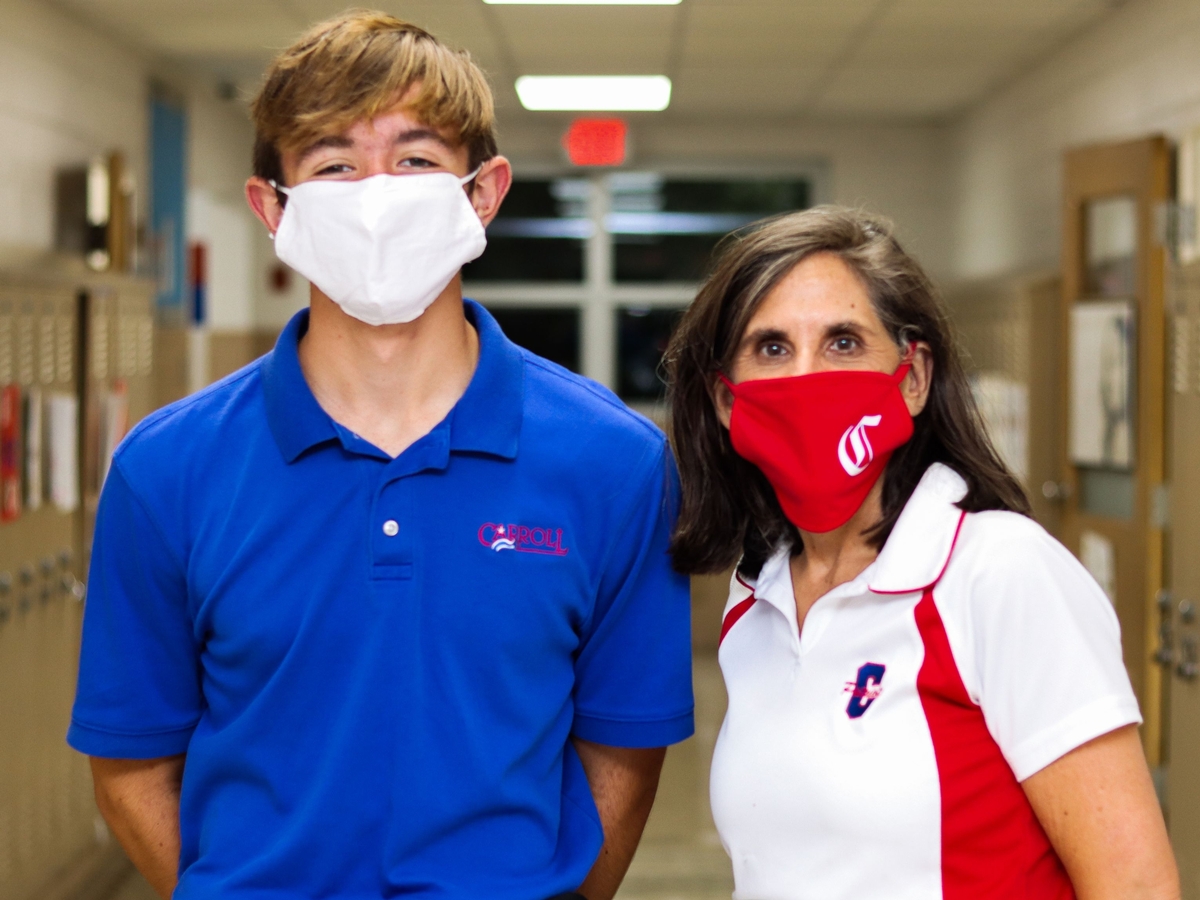 Paxton Clark '23, Gonzaga House, with Mrs. Diane (McNelly) Keller '83
Paxton is a hardworking student who works hard in all he does. Paxton always has a great attitude and engages in class discussions.

-Mrs. Diane (McNelly) Keller '83
What activities do you participate in?
Soccer, Food Bank volunteer
What's your favorite part of being a student at Carroll?
I love going to Family Room and Football games.
What should school "do" for you?
School should provide a quality education and opportunity for all students while allowing and enabling us to strengthen and grow our faith.
What's a lesson you learned when you overcame a difficult obstacle?
A difficult obstacle that I had to overcome recently was breaking my wrist. I had to learn how to adapt to life while only using one hand. Although my wrist will heal, It made me rethink how people with permanent physical disabilities do not have it easy and how our world needs to be more accessible for the disabled.
What's your biggest dream in life?
My biggest dream in life is to travel the world and find happiness.
How do you like spending your free time?
I enjoy spending my free time playing soccer and hanging out with friends and family.