Voices Ringing
Student of the Week: Ahna Brown '24
October 14, 2021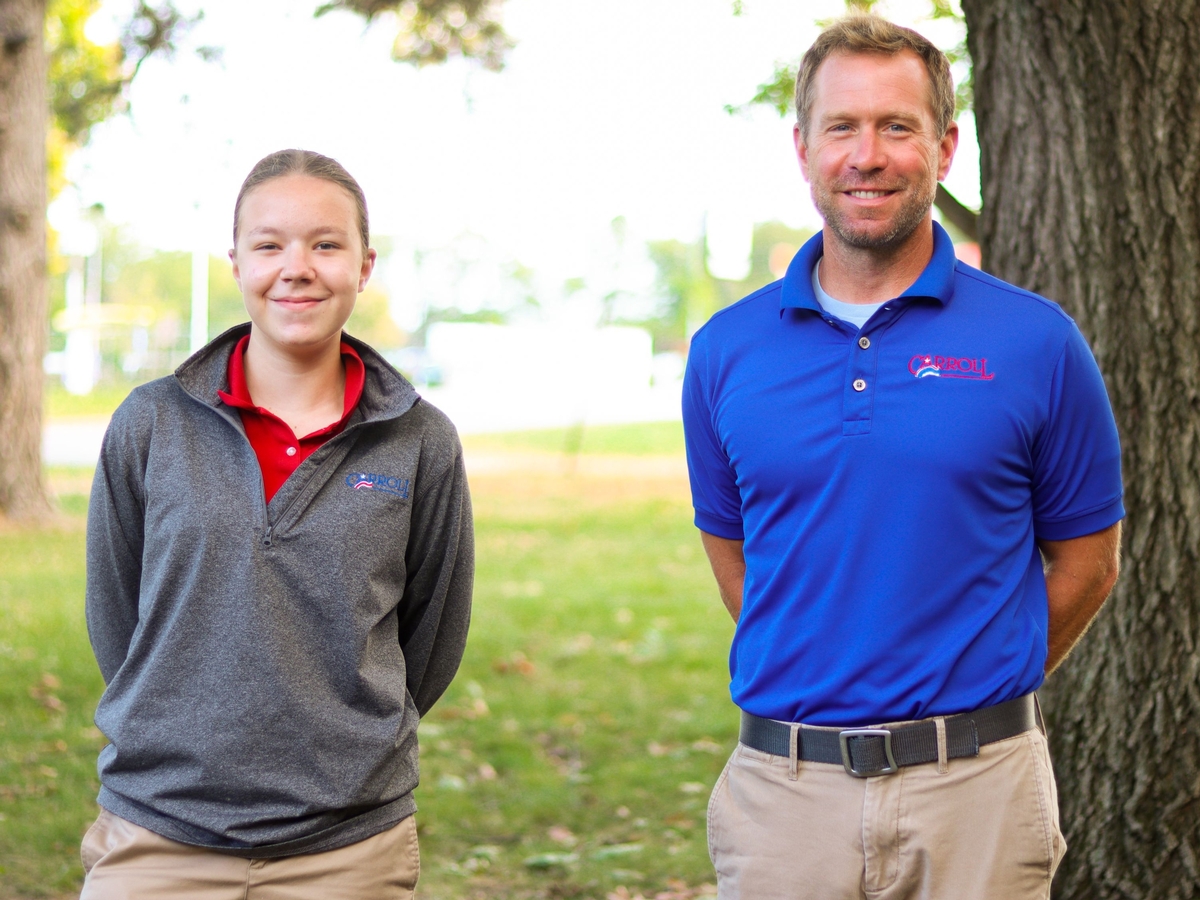 Ahna Brown '24, Baltimore House, with Mr. Carl Soucek
Ahna regularly dedicates her limited free time to develop educational resources for her classmates. She has a passion for learning and a knack for organization.

She shows a genuine desire to help others succeed, both in the classroom and on the performance field.

-Mr. Carl Soucek
What activities do you participate in?
I participate in Band and the Color Guard as well as Ohio Math League.
What's your favorite part of being a student at Carroll?
My favorite part of being a student at Carroll is being around the loving community.
What should school "do" for you?
School should give all types of students the opportunity to succeed in life by providing them with a proper education.
What's a lesson you learned when you overcame a difficult obstacle?
When overcoming a difficult obstacle, I tend to try to take it one step at a time to get through it.
What's your biggest dream in life?
My biggest dream is to be a help to the world in too many ways to count.
How do you like spending your free time?
I try to spend as much of my free time as I can helping others to the best of my ability.