Voices Ringing
Student of the Week: Adriana Ahrens '25
September 30, 2021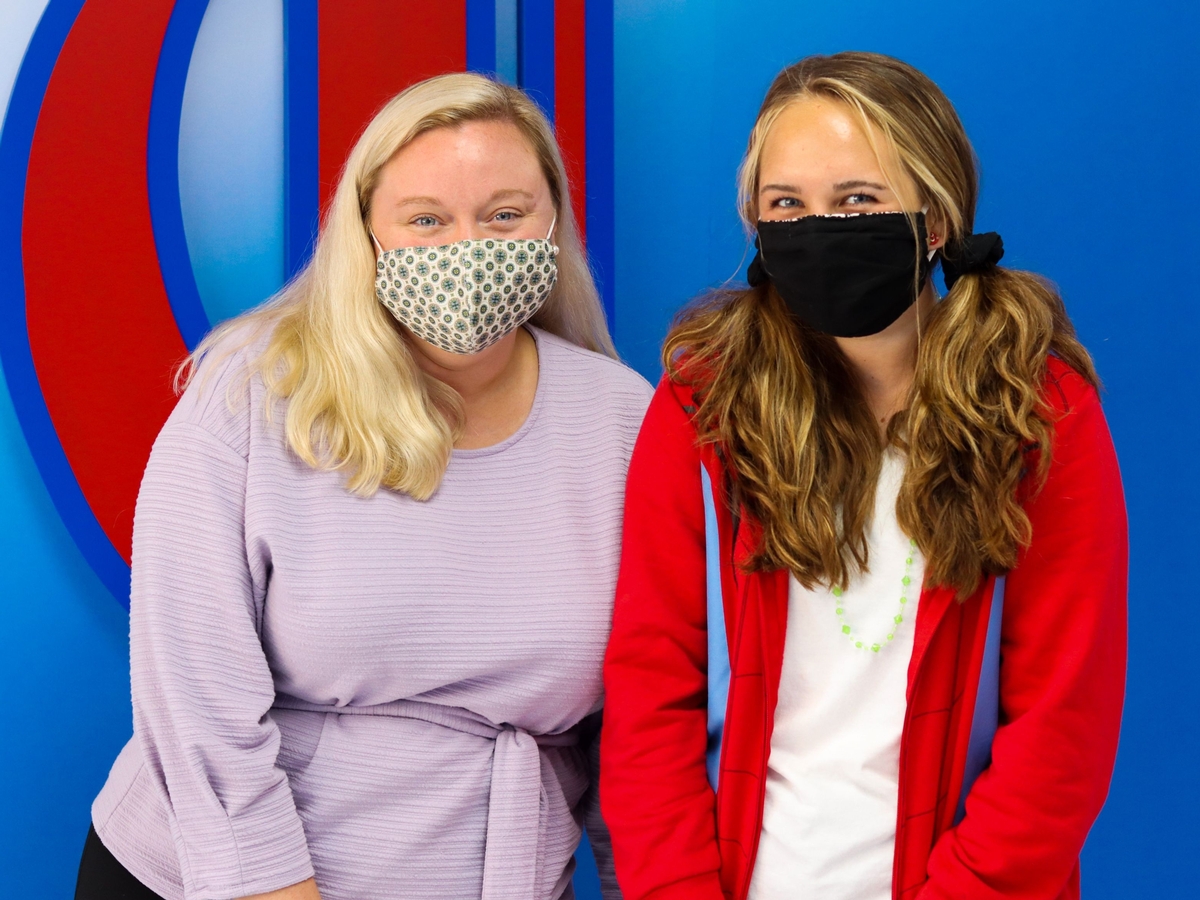 Adriana Ahrens '25, St. Mary's House, with Mrs. Allie (Walsh) Spurling '08
Adriana is incredibly kind, helpful, and hardworking - an awesome freshman doing great things!

-Mrs. Allie (Walsh) Spurling '08
What activities do you participate in?
I enjoy participating in multiple activities including basketball, softball, cross-country, and band.
What's your favorite part of being a student at Carroll?
The overall morale of Carroll is positive, inviting, and energetic -- which makes participating in school events, such as Spirit Week my favorite part of being a student at Carroll.
What should school "do" for you?
For me, school should be a place to learn how to interact with the world in the years to come.
What's a lesson you learned when you overcame a difficult obstacle?
Throughout the past month, I have come to understand that trust is a huge component of relationships with people. Trust is the foundation of all relationships. Coming into high school, I was a bit worried that I wouldn't be able to make friends, but here, I am hanging out with some other freshmen almost every weekend.
What's your biggest dream in life?
My biggest dream in life is to live my life to the fullest with absolutely no regrets.
How do you like spending your free time?
I enjoy spending my free time hanging out with friends, playing the piano, and practicing basketball in my driveway.