Voices Ringing
Carroll High School Blog
Posts Tagged "House System"
July 19, 2022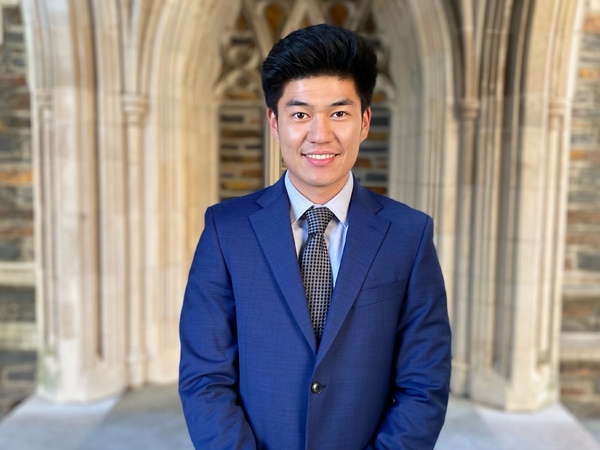 At Duke University, students do not officially declare a major until their sophomore year, which would only give Jason Dong '18 a short year to decide the course the remainder of his college experience would take. Thankfully, he had his academic and extracurricular experiences at Archbishop Carroll High School to prepare him for his future. "When I was at Carroll, there were a lot of opportunities for me to explore what I wanted to do," Jason recalled. He knew he wanted to go into either biochemistry, bioengineering, or electrical engineering, and he was able to explore all three throughout his time at Carroll.
When it came time to officially declare his major, he chose two. He would pursue electrical engineering and computer science, as well taking on a minor in history.
At a prestigious institution as Duke, taking on two majors and a minor would be no easy task. But, Dong felt very prepared, especially after navigating AP-level courses while running cross country. The discipline to run daily, in addition to taking rigorous courses, taught him valuable lessons necessary for success as a Blue Devil. Patriot Cross Country Coach John Agnew '80, an electrical engineer himself, also encouraged Jason to pursue engineering by providing him with valuable information about the profession.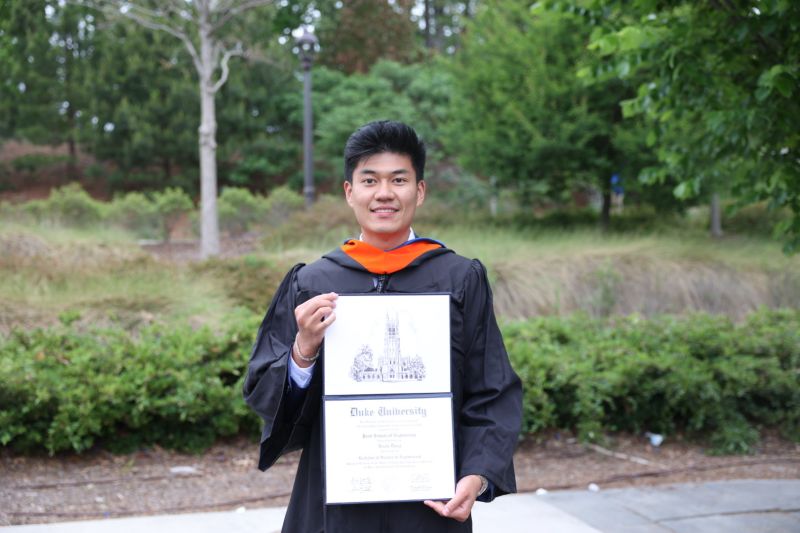 With such little time for a social life, Jason found great friendships and belonging in the STEM community at Carroll. He had great connections with his teachers and his tight-knit group of classmates. Dong recalled that they led him to be more sociable and confident in himself. With those friends, he joined the iGEM (International Genetically Engineered Machine) competition team and was able to explore the bioengineering side of the STEM field.
Little did he know that the two years he spent as a part of Carroll's newly-formed House System would provide valuable tools to prepare him for life on campus in Durham, North Carolina. "At the time Carroll did the House System, I didn't fully understand the concept. It makes a lot of sense leading into college," said Dong, especially at Duke, where the university was beginning to incorporate their own version of the House System into community residence life while he was an undergraduate.
Jason was able to live on campus his freshman year; however, the COVID pandemic complicated two years of his time at Duke. He spent a good portion of sophomore year and all of his junior year back home while both virtually taking classes and working as a Teaching Assistant for the Intro to Coding and Digital Electronics courses. "I'm very thankful that I had my last two semesters on campus, in person, at Duke" Jason said, as he was able to attend hall of fame Duke men's basketball coach Mike Krzyzewski's final home game against their bitter rivals at the University of North Carolina and reunite with his friends for other university events.
Since Duke this past spring, Jason has accepted a position as a software engineer for Goldman Sachs. He plans on taking either the GRE or GMAT while working in New York to work towards earning a masters degree in computer science or getting an MBA.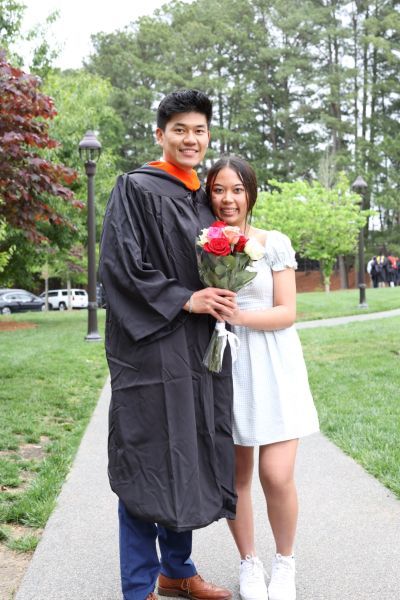 Jason's mother told her son that she knew Archbishop Carroll High School would provide Jason with a valuable education in a faith-filled community. However, neither she nor Jason could have guessed that being a part of not one, but two, House System community developments would play such a significant role in his professional advancement. Jason hopes that his past experiences and current career endeavors will allow him the opportunity to someday shape a professional community of his own as the project manager of a startup in the future.

Recent Posts
Archives