Voices Ringing
Carroll High School Blog
Posts Tagged "Civics"
March 15, 2023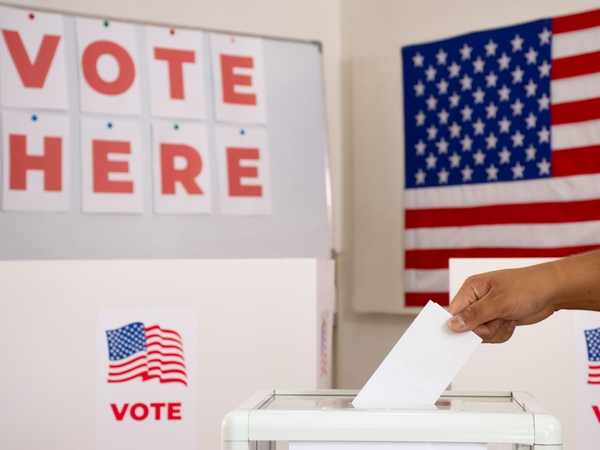 Editor's Note: This story appears in the Winter 2023 edition of Reflections. Click here to read the entire publication online.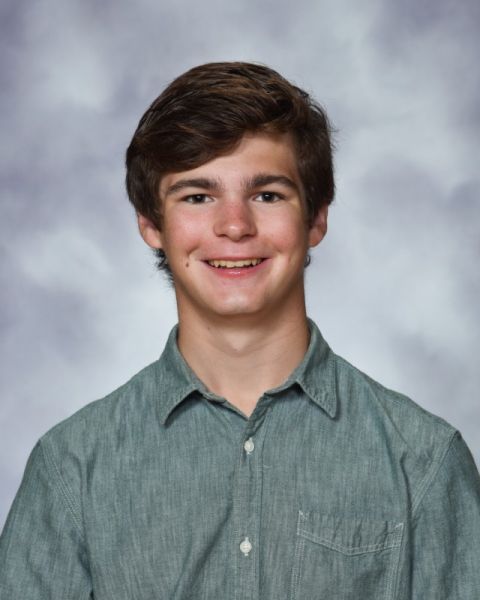 I have always had an interest in the way our world works. Since I was a little kid, I would read and watch videos about all kinds of random, but strangely fascinating things, such as where the trash goes, what happens to my money after I buy something, or how race cars can go so fast. I was always curious to learn about things and find out how they affected me, or even how I can affect them. So, as I got older and gained a greater understanding and appreciation of the world, it was natural I became interested in politics and how our government works.
What really had me counting down the days until the 2022 Midterms was how dependent our government is on the participation of the people: me. I would be able to impact real issues that directly make a difference in many people's lives. I soon realized that in order to make a positive impact, I would need to make informed decisions in who I choose to vote for. I would need to understand all the facts surrounding an issue and have the ability to argue for myself with credible evidence. When I came to this realization I still felt I had a lot to learn. This is where Archbishop Carroll High School comes in.
I took two classes that I believe did more than enough to make me an informed voter. The first, AP U.S History, I took my sophomore year. While much of the time it was a rigorous, tiring class that made me consider visiting the guidance counselor's office, I know with hindsight that in reality, it is one of the best things I could have done. It provided so much context and knowledge about many of the issues we face today. It's impossible to understand current events without understanding the events of the past, and APUSH absolutely helped me to do that. The passion of my teacher, Mr. [Erik] Ramsey '93 also fueled my enthusiasm to learn more.
The following year, my junior year, I took AP Government with Mr. [Chris] Sorrell '83. I could go on and on about the great things this class and this teacher did for me as a student, voter, and a person, but in short it helped me to apply what I had learned the year before. I learned the processes of our government, and exactly the means through which I was able to express my newly formed perspectives. I also understood the ways other people have been expressing their own perspectives and how I can join them. By the time I had completed the AP test, I felt I was ready to go to the polls and make an informed, positive impact.
After I voted for the first time, I was thrilled to finally be able to participate in something I have become so invested in. I felt that while it was one measly vote, it was an informed, educated, and passionate one. I was now a part of how our government works. The next day I went to tell Mr. Sorrell that I had voted, and he said something along the lines of, "And you'll keep coming back."
He's right.
November 03, 2020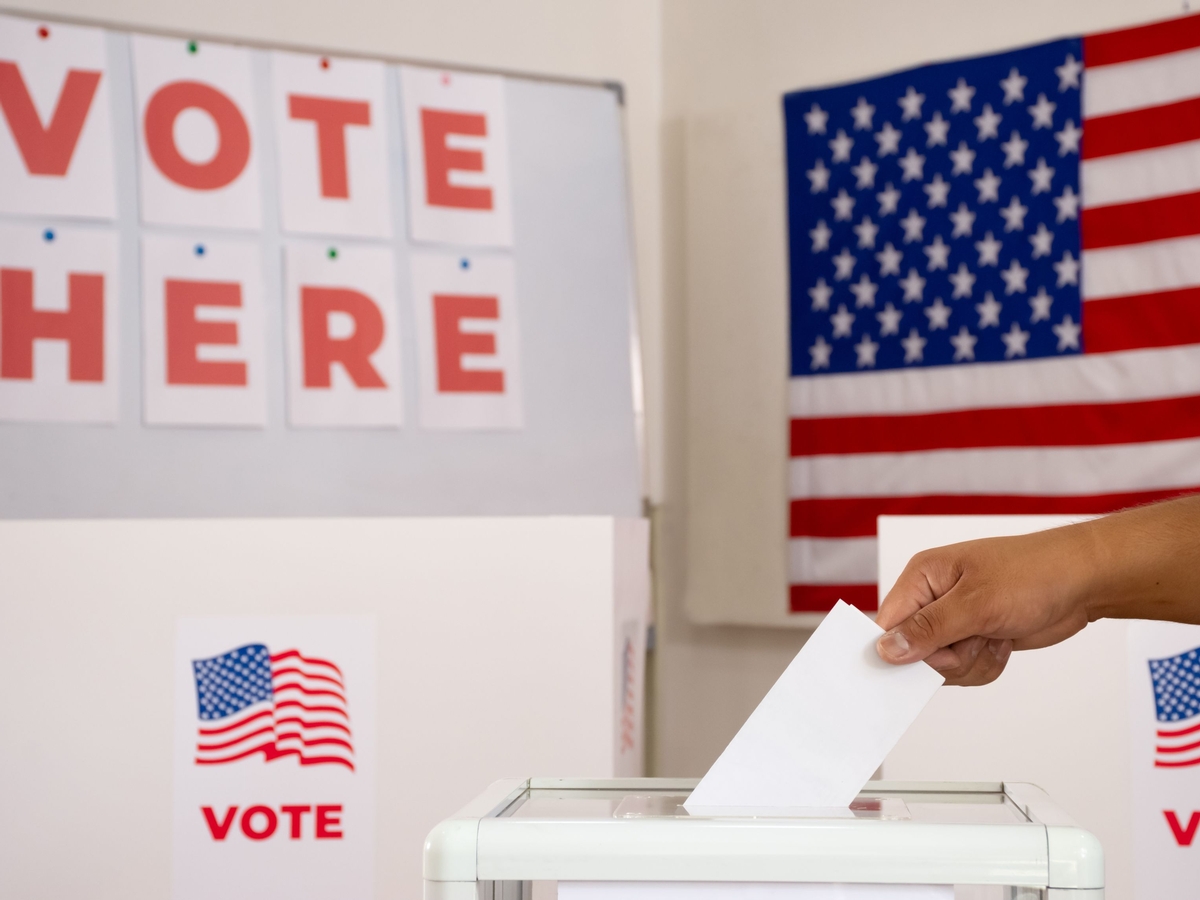 Voice of America asked a group of citizens to take the test required of immigrants seeking American citizenship. Before the test, 89% of respondents expressed confidence they could pass it; 83% went on to fail. The pass rate of the naturalization candidates?
94%.
We have to do better.
I get reminded every day why social studies makes a difference; results of civics surveys, commentaries on news broadcasts, "man-on-the-street' style interviews on the late-night comedy shows, interviews with politicians, and yes, the innocent and authentic questions from my very own students. All are good reminders of why social studies makes a difference.
USA Today found that only nine percent of Americans have read The Constitution. All our government students read the Constitution. We have to change that nine percent bit by bit. While only nine percent have read the Constitution, more than two-thirds of Americans complained nevertheless in a Lincoln Park Strategies poll that many American laws are "unconstitutional". They should join in our classroom studies of the Supreme Court and the arguments that have come before it.
That same VOA poll found that ten percent of college graduates identified judge Judith Sheindlin as a member of the U.S. Supreme Court. Judith Sheindlin is actually syndicated television star "Judge Judy".
More than 50% of respondents to a 2016 poll attributed the quote "From each according to his ability, to each according to his need" to either President Washington or President Obama. The quote is, of course, from Karl Marx, author of "The Communist Manifesto."
Half of all college students could not correctly state the length of the terms of members of the Senate or the House of Representatives.
30% of those polled believed The Bill of Rights does not guarantee trial by jury. It does. 40% believed it does guarantee the right to vote. It doesn't. 45% did not know The Bill of Rights was the first ten amendments to the Constitution. 80% could not identify James Madison as the composer of The Bill of Rights. 82% did, in fact, identify Michael Jackson as the composer of "Billie Jean."
I certainly know that Social Studies makes a difference, but it is stuff like this that keeps me up at night. Civil rights, economic policy, our Supreme Court, Congressional and Presidential elections are at the center of our nation's daily political discussion. I can't help but feel responsible, as a Social Studies educator, that evidently so many citizens may not be fully prepared for those discussions.
I don't mean to imply that the evident demise of basic knowledge of American history and civics falls entirely at the feet of teachers. Our sense of the importance of our heritage and our civic duties comes equally from our families and communities as it does from our classrooms. Yet not everyone is so fortunate as to grow up surrounded by adults well-versed in our nation's history and the laws of our land. I know I wasn't. It was my teachers who kindled the curiosity and passion for history and the law that I think I bring to my room every day. That kindling of curiosity and passion does fall at the feet of teachers.
Social Studies makes a difference. Despite social studies being named by 40% of high school graduates as their favorite subject, many states, schools and districts in America are reducing Social Studies curriculum. To our credit Carroll has expanded the Social Studies curriculum with the addition of a new course; Advanced Placement Human Geography. Our students can now take an AP Social Studies class every year if they choose. This addition makes Carroll the only Catholic school in the area to offer AP courses to freshmen. Carroll students now have the ability to earn credit for 5 AP social studies courses.
Within our Social Studies department rests all the tools to ensure that our students can understand federal and local government, apply the law to their lives, and analyze historical trends and identify the most significant turning points in history. We challenge our economics students to apply economic principles to contemporary fiscal and monetary issues. In our social science courses we explore the nature of human behaviors.
While it is evident that in our complex world, some Americans may not be fully prepared to understand and engage in the most important discussions of our time, we believe, as Social Studies educators, that we can and must play a critical role in ensuring that this generation of young Americans is better prepared answer the political, social and ethical questions that will face their generation and the generations to follow. We accept that responsibility. We can do better. We must. We owe it to our students and their communities.
WORKS CITED
1 https://www.cnn.com/2017/09/13/politics/poll-constitution/index.html
2 https://www.politico.com/story/2015/04/pew-news-iq-test-results-117421
3 https://www.thedp.com/article/2019/09/penn-upenn-philadelphia-annenberg-public-policy-civic-knowledge
4 https://www.americanprogress.org/issues/education-k-12/reports/2018/02/21/446857/state-civics-education/
5 https://www.theatlantic.com/education/archive/2016/11/ignorance-does-not-lead-to-election-bliss/506894/
6 https://www.forbes.com/sites/nataliewexler/2020/04/24/why-kids-know-even-less-about-history-now-and-why-it-matters/#40ae9e1f6a7a
7 https://woodrow.org/news/national-survey-finds-just-1-in-3-americans-would-pass-citizenship-test/
8 https://www.theatlantic.com/politics/archive/2010/06/americans-vs-basic-historical-knowledge/340761/
9 https://nypost.com/2016/01/19/no-america-judge-judy-does-not-sit-on-the-supreme-court/
November 05, 2019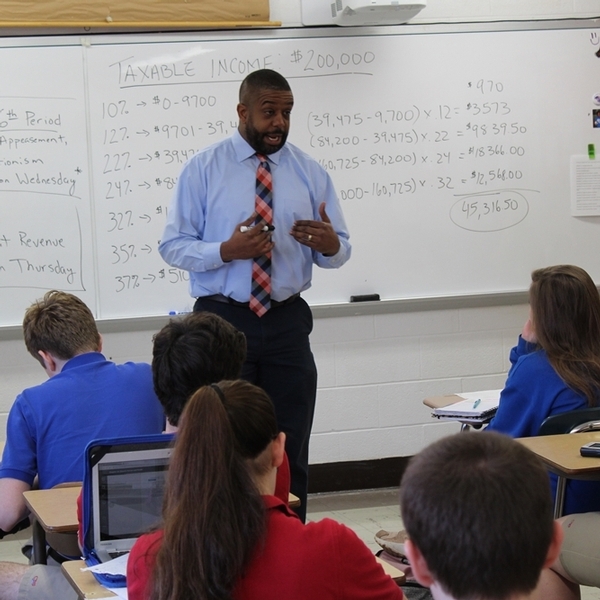 One of the goals of the Social Studies Department is to help foster a sense of community in our students. Being civic-minded means being concerned with your community, whether at the local, state, national or international level. We accomplish this in a wide variety of ways.
In the classroom:
Freshmen year students are required to take Global Studies. This class focuses on World History from the 1500s up to modern times and introduces students to the birth of modern democracy during the Enlightenment all the way through World War II and up to modern times. Students are given ample opportunity to learn about other countries in the world and to compare them to our own.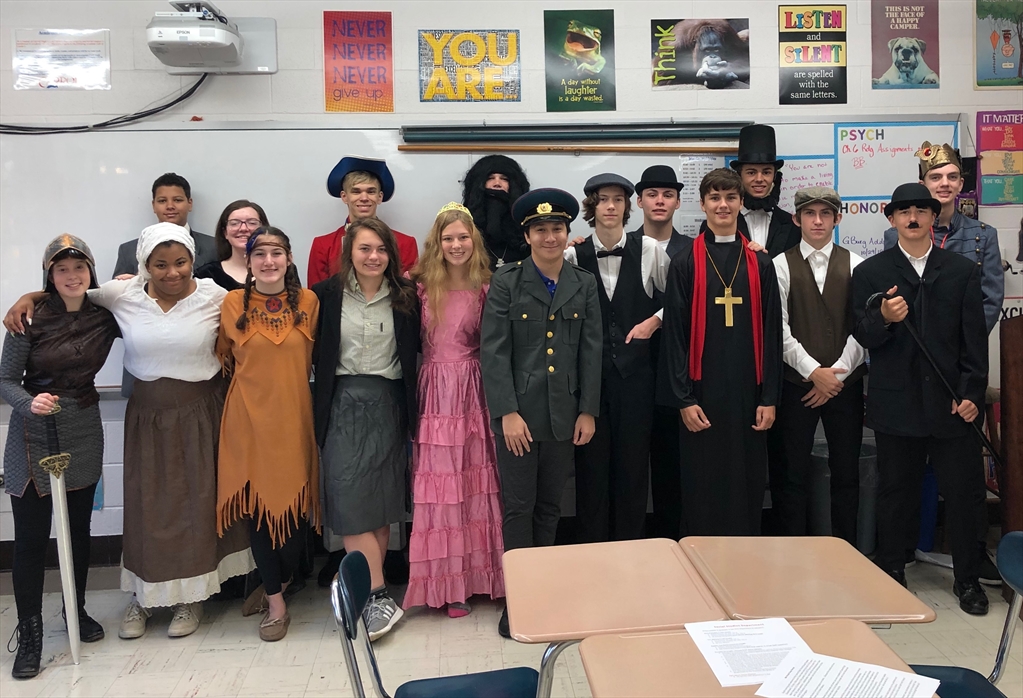 During their sophomore year, students take U.S. History and explore in-depth the development of our country. They are able to build on lessons learned during their freshmen year and become more aware of the geographical and political developments in the United States.

Junior students take Politics and Government. Again, they take previously-learned concepts and add to them to better understand our political system, like the United States tax code, as being taught by Erik Ramsey in the image above. By the end of this year, they are well-equipped to begin to form their own political opinions as conscientious, informed voters for the future.

We also offer a wide array of electives in our department including Current Events, Introduction to Economics, Sociology, Psychology as well as AP Psychology, AP Macroeconomics and (starting in the 2020-21 academic year) AP Human Geography. All together, the Social Studies Department will have 5 Advanced Placement class offerings.


Outside of the classroom: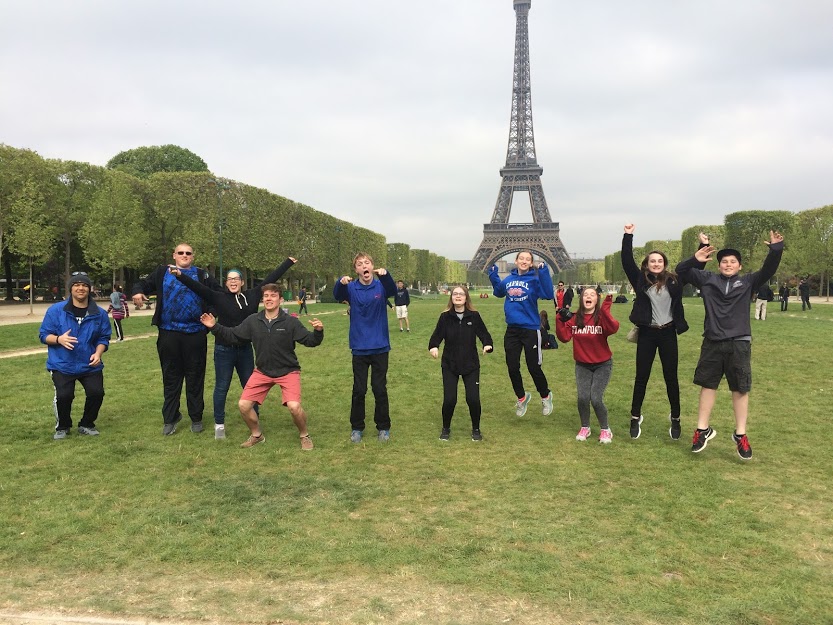 We have a great Youth in Government tradition at Carroll. We have participated in numerous events for about the last 20 years. Also, we are excited to start a debate club this year. We have also had a strong presence in Carroll's International Club. Finally, we have also taken several international trips to bolster our commitment to learning more about the World. These trips include a Costa Rica summit on environmental sustainability and a European trip to London, Paris, and Normandy!
Recent Posts
Archives