Alumni Patriot Voices Ringing
Chris Seiter '85 of Seiter Services Expands Business
January 16, 2021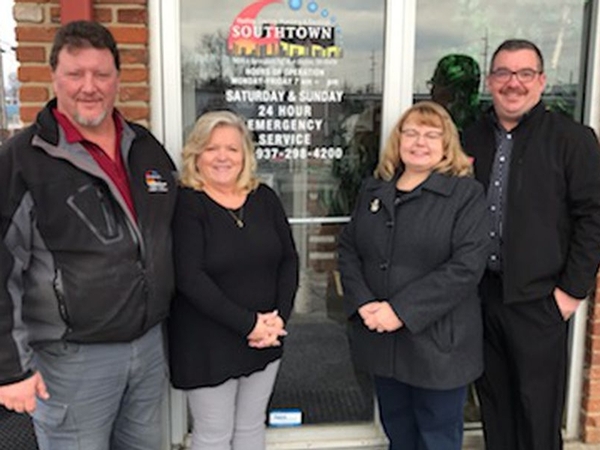 Xenia HVAC company acquires Southtown Heating and Cooling, expands services
LOCAL DAYTON DAILY NEWS | Jan 16, 2021 | By Bonnie Meibers
Seiter Services of Xenia has acquired Southtown Heating and Cooling Inc. of Moraine, expanding their services and their customer base.
Seiter Services is owned by Sheila and Chris Seiter '85 of Xenia. The company provides residential and light commercial HVAC and appliance and water conditioning needs.
They've been in business since 2008. The company had about nine employees before buying Southtown.
Combined, the company has 43 employees, 39 service trucks and two facilities. The acquisition also will add plumbing and electrical services for existing Seiter customers.
The company has enjoyed steady growth and success over time and was looking to expand its service region and range of services, the company said in a media release.
The owners of Southtown, Joe and Terri Trame, said they were looking to retire.
ExploreXenia hires firm for $94K to map city infrastructure
"We took great time in partnering in the sale of our company to a wonderful husband and wife team. They have the same work ethics and commitment that we felt we have had," Terri Trame said.
Southtown has been providing HVAC, plumbing and electric service to the region for over 30 years.
"Terri and Joe have done a great job in building a company that maintains a long list of loyal clients and employees. Southtown has a very talented team. Our companies shared a lot of the same values. It only made sense to pursue this opportunity," said Chris Seiter.
The two companies are now sharing customers, and both companies are Bryant authorized dealers. Seiter Services employees will soon be trained on plumbing and electric services, a spokeswoman for the company said.

To receive online copies of Patriot Connections Online newsletters or email announcements about upcoming events, please contact jweitz@carrollhs.org if you are not currently receiving these newsletters.