CT: The Sound of Music
July 26, 2022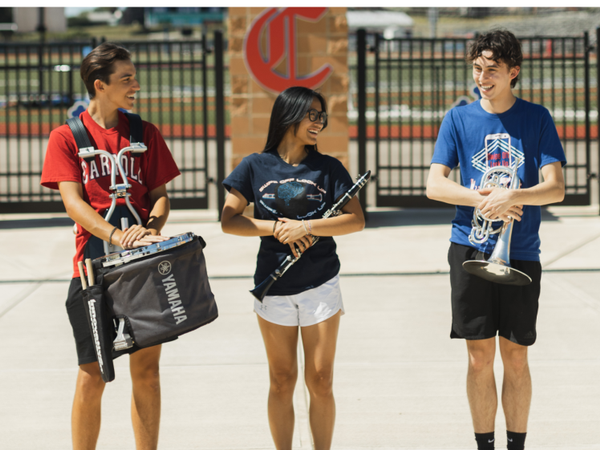 Editor's Note: The full version of this story appears in the August 2022 issue of The Catholic Telegraph. Click here to read the full version, and visit The Catholic Telegraph website to subscribe to the magazine for free.
Nothing heralds the change of seasons from summer to fall like the rat-a-tat-tat of snare drums in a high school marching band.
"The first football game always feels electric," said Carl Soucek, band director for 23 years at Archbishop Carroll High School. "The sense of anticipation and excitement is paramount."
Throughout the summer, Catholic high school bands across the Archdiocese of Cincinnati were blowing their horns, clanging their cymbals and beating their drums as they prepared to hit the football field and stands this fall. Some rehearsals began the first week of June to learn spirit music and movements on the field. Introductory workshops, overnight camps and band practices filled other weeks, and by mid-July, many young musicians picked up their instruments and hit the field.
"As a marcher, getting into the swing of memorizing music and movements can be difficult, but the payoff is definitely worth it in the end," said drum major CeCe Sharp, a senior at Carroll.