Voices Ringing
Student of the Week: Sarah Ruetschle '21
January 21, 2021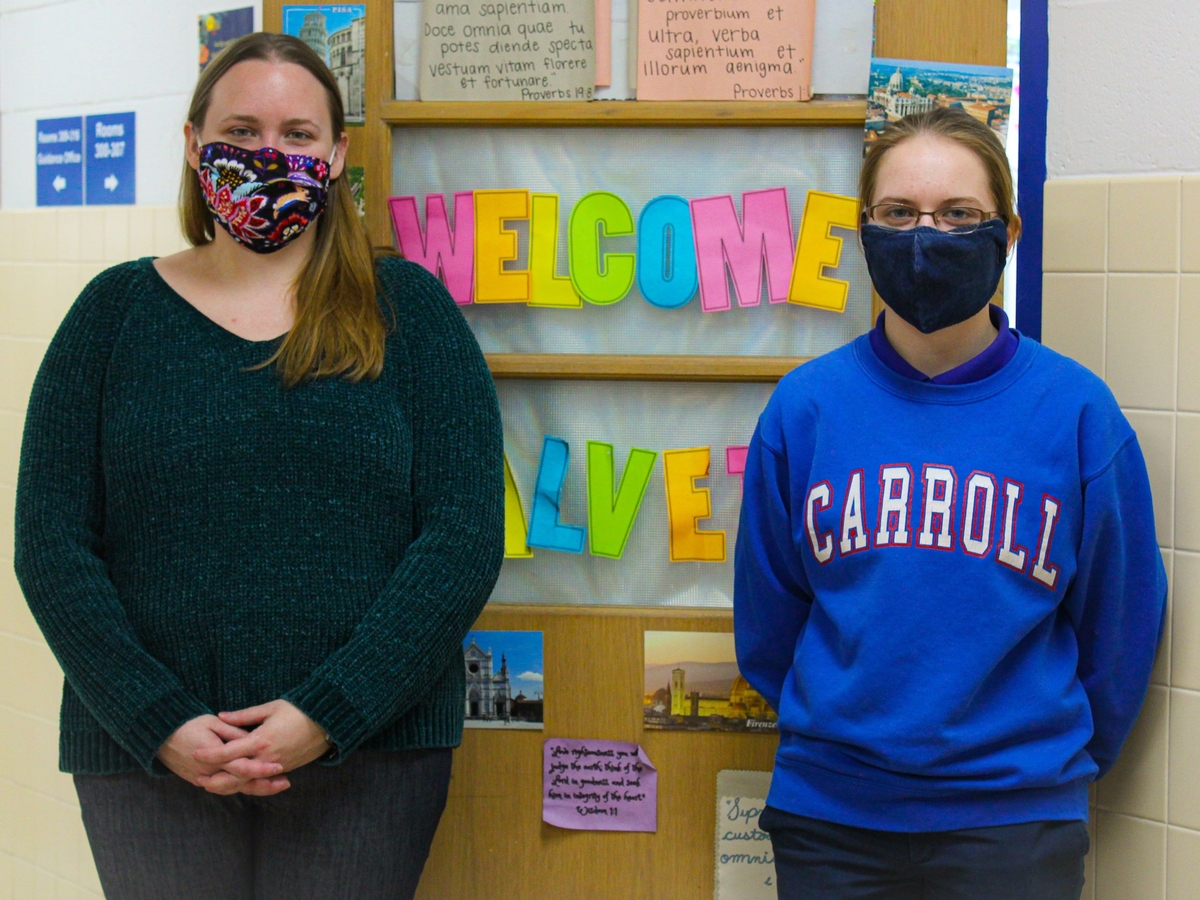 Sarah Ruetschle '21, Gonzaga House, with Mrs. Katie Baker
Sarah is amazing all around, but she has been especially great this year. I have her in two classes, and she is always willing to help out wherever she is needed. She jumps in to help the lower level Latin students and volunteers for tutoring even though she has completed all her required hours already. She checks in with me every day at the end of the day to see if she can help me with anything. As an academic team captain, she pretty much runs our practices and keeps everyone on task and organized. I would be lost without Sarah!

-Mrs. Katie Baker
What activities do you participate in?
National Honor Society, Latin Honor Society, Academic Team, Latin Club, Harry Potter Club, Swimming
What is your favorite part of being a student at Carroll?
My favorite part of being a student at Carroll is the relationships I have formed with other students and teachers and what I have learned from them.
What should school "do" for you?
School should provide a good education and welcoming community environment that prepares you for a successful and productive future.
What's a lesson you learned when you overcame a difficult obstacle?
I've learned how to adapt and be flexible in all situations and to persevere even when things get difficult.
What's your biggest dream in life?
My biggest dream in life is to be financially and socially successful and be content with my life.
How do you like spending your free time?
I like to spend my free time reading.