Voices Ringing
Student of the Week: Paula Hernandez '21
September 01, 2020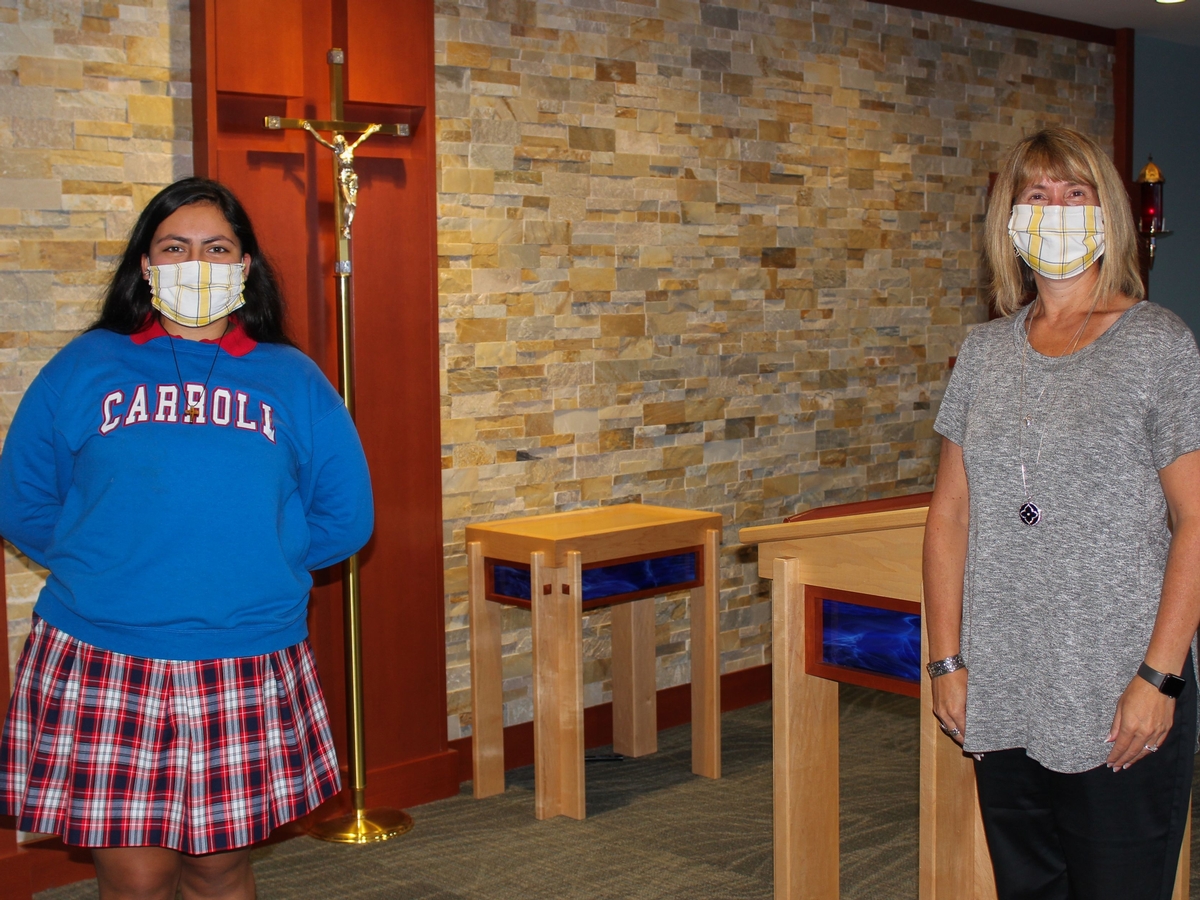 Paula Hernandez '21, Baltimore House with Mrs. Branum
Paula is the academic captain for the Baltimore House. She organized Google Meet tutoring in 7 academic areas for the Baltimore on Tuesday during academic time. The family room faculty was notified, and she executed her plan beautifully! I appreciate her time and effort to help our Baltimore students!

-Mrs. Beth Branum
What activities do you participate in?
I play lacrosse and participate in the Carroll Drama Club and Pats' Spirit Club.
What is your favorite part of being a student at Carroll?
Being able to meet different types of people!
What should school "do" for you?
Support my dream to become a dentist!
What's a lesson you learned when you overcame a difficult obstacle?
When things don't go according to plan, do not freak out, but adapt to the situation.
What's your biggest dream in life?
To have my own roofing business and become a dentist.
How do you like spending your free time?
I enjoy listening to Criminal Minds while I read a book.