Voices Ringing
Student of the Week: Josie Eckhart '22
February 10, 2020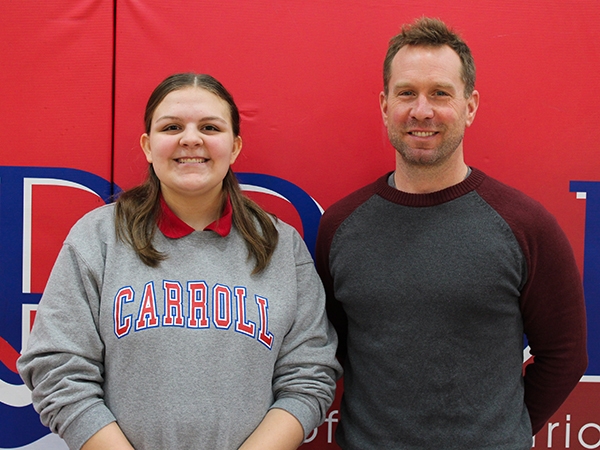 Josie Eckhart '22, Trinity House with Mr. Carl Soucek
"Josie is attentive, prepared, and always positive during her classes. She brings motivating energy to others in the classroom and models professionalism at all times."

-Mr. Carl Soucek
What activities do you participate in?
Marching Band, Pit Orchestra, and Jazz Band
What is your favorite part of being a student at Carroll
The community. I love how I always feel like I'm part of something
What should school "do" for you?
School should make everyone feels welcome and safe and help widen our horizons to build strong futures.
What's your biggest dream in life?
To be in love, happy, and successful with the time I have. Also, I want to be on The Tonight Show with Jimmy Fallon
How do you like spending your free time?
I play the trumpet, embroider, spend time with friends, and listen to music.