Voices Ringing
Carroll High School Blog
Posts Tagged "college readiness"
September 25, 2020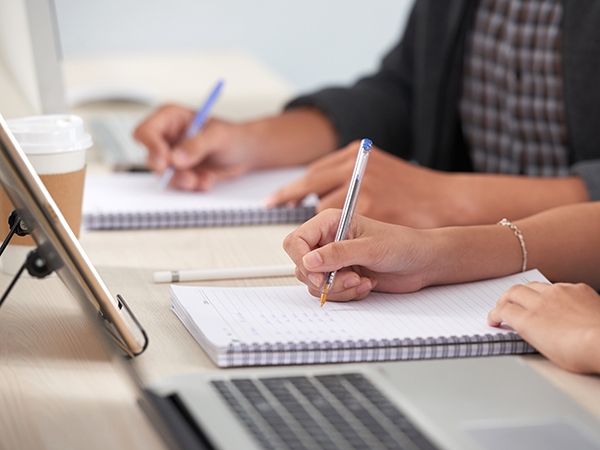 The landscape of college exploration and admissions has changed due to the pandemic. From testing requirements to college visits, we are highlighting some of the biggest changes.
ACT/SAT Testing
Colleges are moving to four variations of testing requirements for the current senior class:
Testing Required: Students are required to send their ACT or SAT scores to the college. Some colleges require the scores to be sent directly from the testing agencies. Please check with specific colleges to determine their requirements.

Test Waiver: Students are required to send their ACT or SAT scores to the college unless they are able to show that they were unable to take standardized testing due to the pandemic. Those students may request a Test Waiver by calling the admissions office. Bowling Green State University, Cleveland State University, and Shawnee State University are examples of Test Waiver colleges. In these examples, they want to see test scores, if possible, for class placement (not for admissions).

Test Optional: Many colleges have moved to asking students whether the students want their test scores to be included as part of their admissions review. Students will make their choice known on the college application and cannot change their mind after submitting the application. Examples of Test Optional schools include University of Dayton, Miami University, and The Ohio State University.

Test Blind: Test scores will not be reviewed during the admissions process. Wright State University is using a Test Blind policy this year.
ACT and SAT are currently offering test dates this fall. Be mindful of the last testing dates available before college deadlines.
College Visits
Carroll High School typically hosts between 50-60 colleges on our campus yearly to provide information sessions to our interested juniors and seniors. Most colleges are not making in-person high school visits this year, but we are hoping to schedule some virtual visits. Also, some colleges are not currently offering on campus college visits for prospective students. Those colleges who are (which, actually, is many) have had to reduce the number of visits they can allow. If you were planning to make some visits this fall or winter, still attempt to set those up through the universities! Juniors and seniors each get three excused absences for college visits (bring the College Visit Checklist and get it signed for an excused absence). Because of less in-person options, colleges have REALLY upped their virtual marketing. Check out their websites for virtual visit options take a look at Ohio's Virtual College Exploration Program.
Talk with your Counselor
Carroll's school counselors are happy to help you with any of your college exploration and admissions questions. Send your counselor an email to start planning your future!
Students last names A-G: Mrs. Courtney Graham
Students last names H-O: Ms. Jennifer Urbaniak
Students last names P-Z: Mr. Chris Pennington
Recent Posts
Archives