Voices Ringing
Carroll High School Blog
Posts Tagged "Mercy House"
May 03, 2023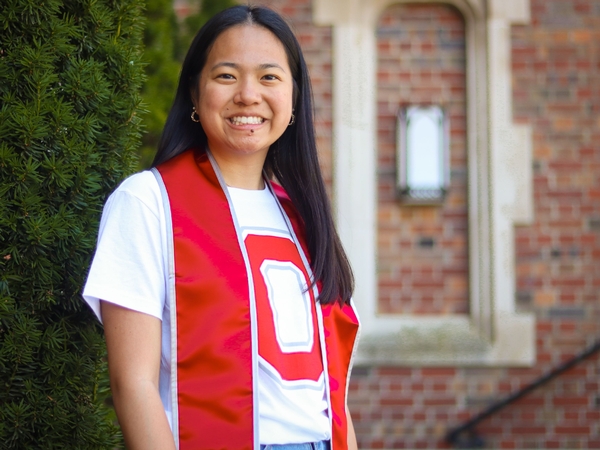 Ally Gozum '19 has always dreamed of a career working in entertainment. When she graduates from The Ohio State University on May 7, that dream will come true thanks to an educational experience that began her senior year at Archbishop Carroll High School and went viral during her senior year in Columbus.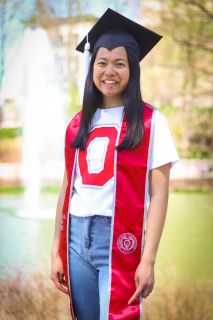 Throughout her final year as a Buckeye, Gozum has interned for the university's communications and public relations team. Her biggest and most visible task has been imagining and producing original content for the university's Instagram and TikTok profiles. Each post starts as an idea in a brainstorming session with the four member team of full time university employees who manage the accounts. Once the team approves an idea, Gozum creates the post without much further input. Sharing campus life with more than 500,000 followers has been a rewarding and educational experience.
"It feels unreal," Gozum said. "It's opened my eyes to the world of social media, and I've learned a lot about it. I love going to Ohio State, so I love being part of this team and advocating for a school that I'm really passionate about."
Her experience running a social media account started with a much smaller audience in the fall of 2018. As the Communications Captain for Mercy House, Gozum first learned how to create and schedule content for social media. The skills she learned at Carroll enabled her to grow at Ohio State.
Carroll helped me so much as being a great foundation for all of my college classes. I had to take Spanish here for a few credits, and those classes at Carroll really prepared me.
"We talk about our content strategies and planning, so it's really cool being able to apply the knowledge I learned at Carroll into this job."
Gozum also spent the summer before her senior year at Ohio State interning for a global public relations firm in her hometown of Chicago. Working with influencers to promote consumer good brands like Ninja, Shark, and Whirlpool all while networking created a portfolio of demonstrated skills to strengthen her resumé for her job search.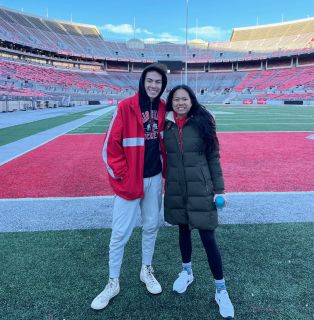 Although she is preparing to sign out of the Ohio State account one last time, Gozum has already accepted a spot in NBC Universal's west coast Page program after rounds of interviews and collaborating with other job candidates to design a marketing campaign. She will rotate through programs in public relations, marketing, and communications to help promote NBC Universal's scripted television shows and feature films. As she moves west to begin her career, Gozum credits Carroll with laying a foundation for her success.
"Carroll helped me so much as being a great foundation for all of my college classes. I had to take Spanish here for a few credits, and those classes at Carroll really prepared me."
Recent Posts
Archives