Alumni Patriot Voices Ringing
Megan Caldwell '20 Named Military Youth of the Year
April 19, 2023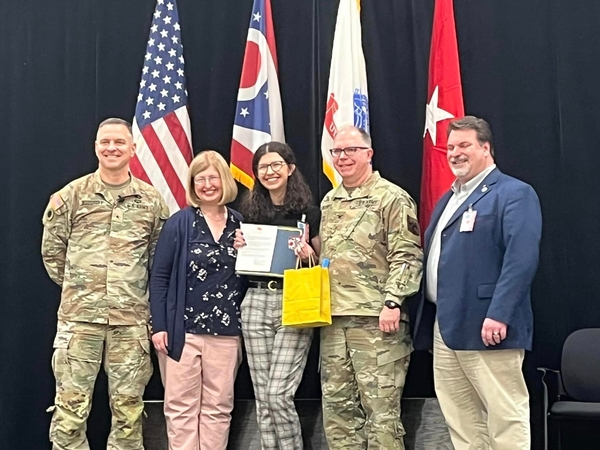 Congratulations to Megan Caldwell, 2020 Archbishop Carroll High School Graduate!
Ohio Military Kids Award Winner:
Military Youth of the Year - Megan Caldwell
Megan was recognized April 19th by Brigadier General Woodruff and State 4-H Leader Dr. Kirk Bloir. Thanks to Megan for the commitment, time, and volunteering she has given to Ohio Military Kids.
Megan is a junior biology major at Otterbein University.

To receive online copies of Patriot Connections Online newsletters or email announcements about upcoming events, please contact jweitz@carrollhs.org if you are not currently receiving these newsletters.