Voices Ringing
Student of the Week: Lucia Igitego '22
November 03, 2021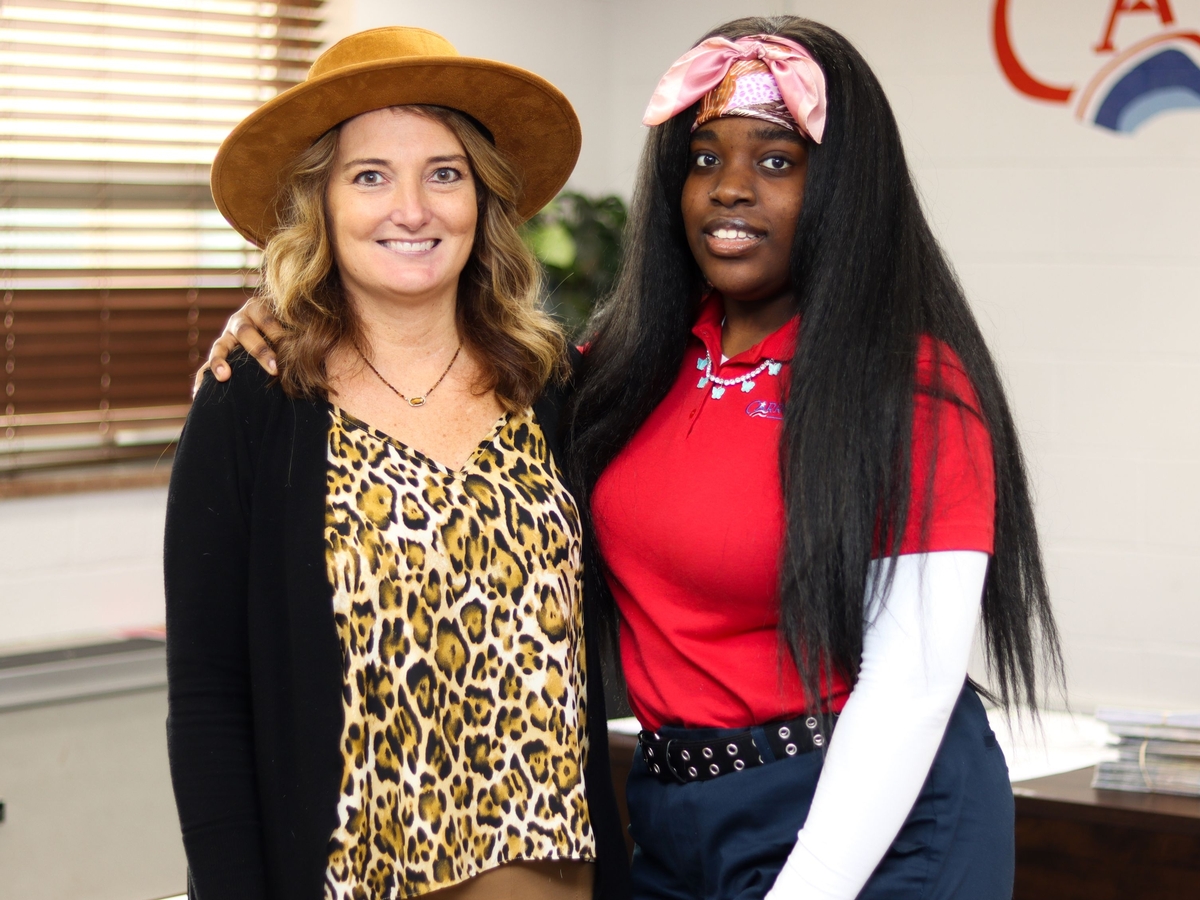 Lucia Igitego '22, Gonzaga House, with Mrs. Jenny (Frankenberg) Hentrich '87
What activities do you participate in?
I am an outfielder for the Softball team, have also been part of the cooking club since freshman year, as well as a member of Femme club.
What's your favorite part of being a student at Carroll?
I love the community and how close everyone is. I also love how all the faculty care about the students and will go out of their way to make sure we have a great day.
What should school "do" for you?
School should make you into the best person you can be. It should be the final step to finally becoming a mature adult and an outstanding person.
What's a lesson you learned when you overcame a difficult obstacle?
Last fall, I took night classes to obtain my State Tested Nursing Assistant license. After a few months, I graduated from the classes and went on to take my state test. Through this experience, I learned that anything is possible with hard work and effort.
What's your biggest dream in life?
I hope to start my own company sometime in the future. With this company I hope to be financially comfortable enough to adopt at least 3 kids and also start a program to better help the children in the foster care system.
How do you like spending your free time?
I enjoy writing music, and sometimes, I start writing books but never finish. I also enjoy spending time with my friends and volunteering with them.