Voices Ringing
Student of the Week: Charlotte Ruble '22
November 17, 2020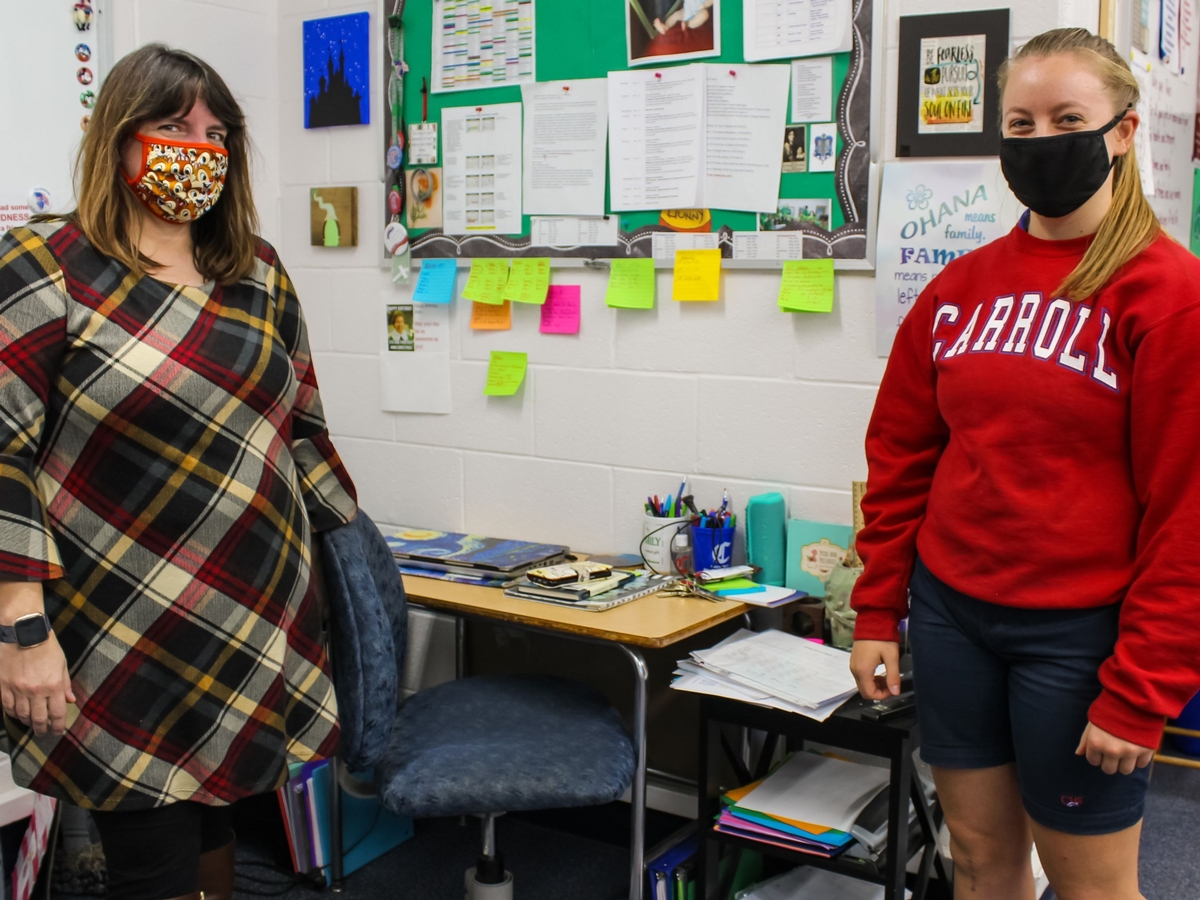 Charlotte Ruble '22, Trinity House, with Mrs. Ann (Calderone) Bertke '88
Charlotte has taken freshmen who are having a hard time adjusting to high school under her wing. She spends family room time helping with homework, schedules, and everything else that high school entails.

-Mrs. Ann (Calderone) Bertke '88
What is your favorite part of being a student at Carroll?
My favorite things about Carroll High School are the teachers and community.
What should school "do" for you?
School should give you new opportunities to grow and should help you learn new material for your future.
What's a lesson you learned when you overcame a difficult obstacle?
Adversity helps you be stronger and focus on what is important.
What's your biggest dream in life?
My biggest dream is to become a better version of myself and to help others.
How do you like spending your free time?
I like spending my free time with my family, friends, and my two dogs.