Voices Ringing
Student of the Week: Ty Molfenter '23
January 30, 2020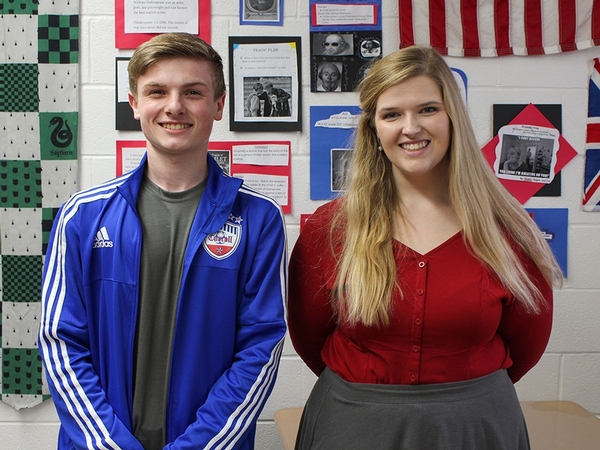 Ty Molfenter '23, Baltimore House with Ms. Mary Kate Caserta
Ty is always kind, on task, and prepared for class. He is relatively quiet, but he is a great example of a Patriot!

-Ms. Mary Kate Caserta
What activities do you participate in?
Soccer
What is your favorite part of being a student at Carroll?
The people and how nice everybody treats each other.
What should school "do" for you?
School should help me achieve my academic goals and be a good experience for me and my friends.
What's a lesson you learned when you overcame a difficult obstacle?
Mistakes happen and you must learn from them and move on with life.
What's your biggest dream in life?
Play soccer professionally or semi-professionally.
How do you like spending your free time?
Relaxing with time to myself or exercising.