Voices Ringing
Micah Kilby '22: Student of the Week March 3, 2022
March 03, 2022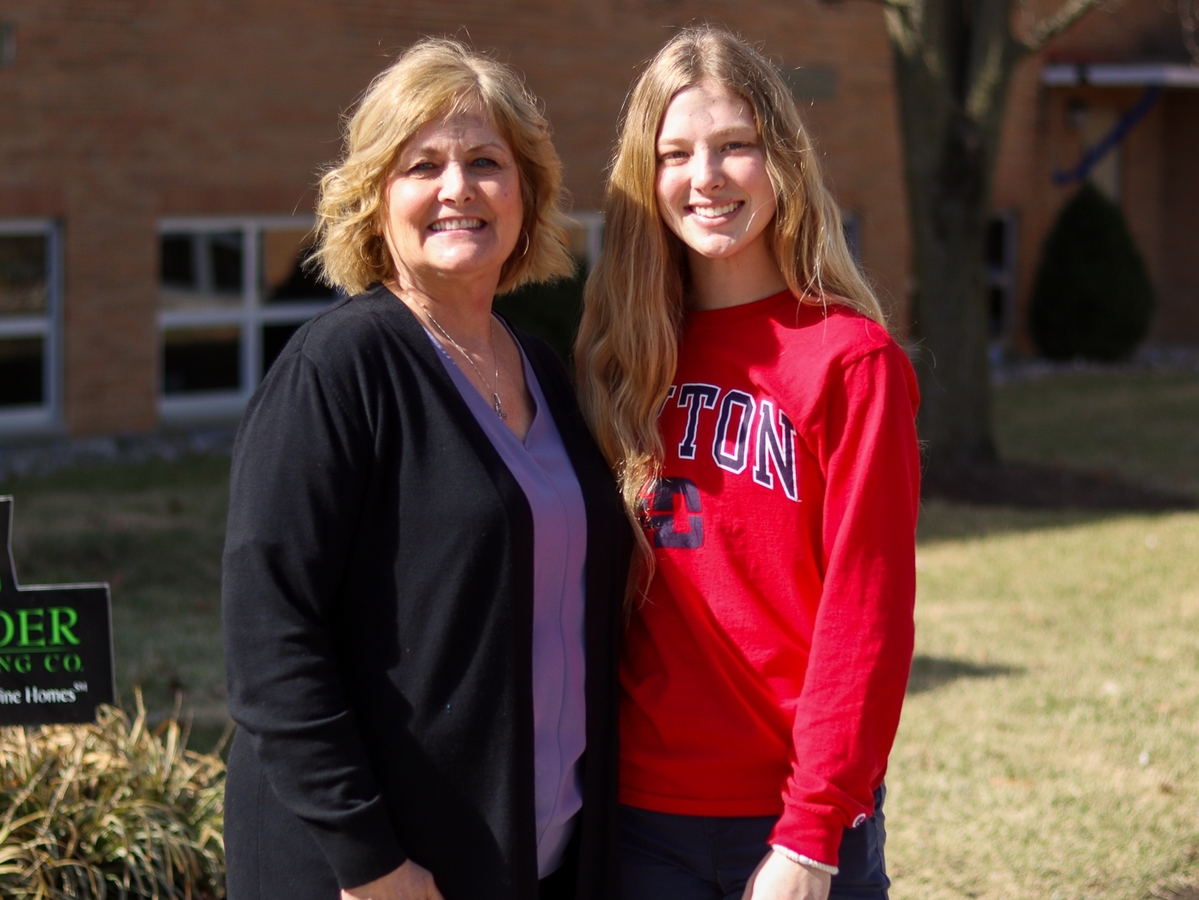 Micah Kilby '22, Gonzaga House, with Mrs. Mindy Monell
Micah has shown great leadership and direction this year as Family Room 312 captain. Because of her willingness to listen to everyone;s ideas, she has created an environment of inclusion. All members feel valued and encouraged to participate in Family Room and House activities.

-Mrs. Mindy Monell
What activities do you participate in?
I participate in National Honor Society, Spanish Honor Society, and Lacrosse.
What's your favorite part of being a student at Carroll?
My favorite part of being a student at Carroll is being surrounded by my classmates every day and learning to be a leader in and outside of school.
What should school "do" for you?
School should give you a foundation to make good decisions in life while also preparing you for college and all of life's obstacles.
What's a lesson you learned when you overcame a difficult obstacle?
A lesson I learned when I overcame a difficult obstacle is, 'This too shall pass.'
What's your biggest dream in life?
My biggest dream in life is to become a physician and help others every day.
How do you like spending your free time?
I spend my free time out on the field with my teammates and going to coffee shops around town.