Voices Ringing
Student of the Week: Yoni Mendez '24
September 15, 2020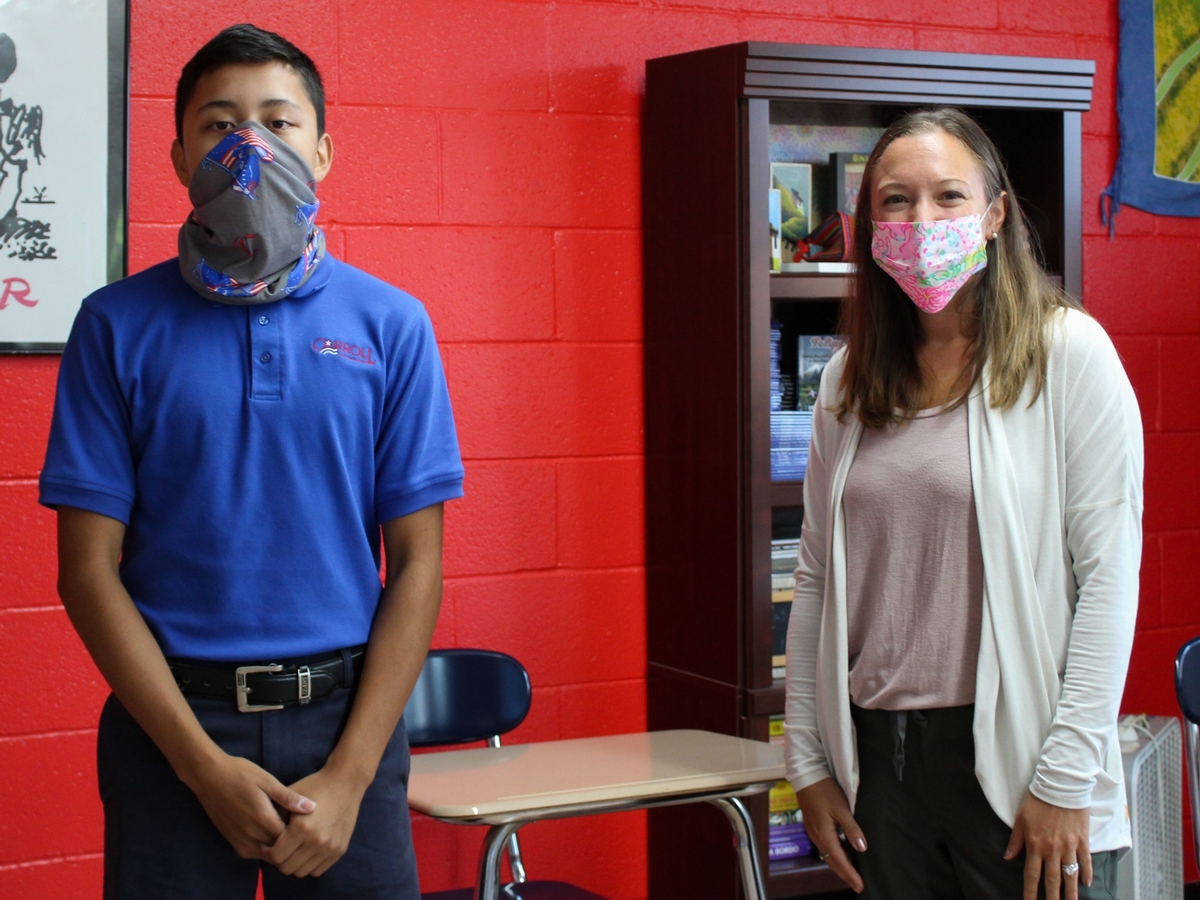 Yoni Mendez '24, Baltimore House with Mrs. Neilsen
Yoni is a freshman in my Spanish III class and also in my Family Room. He has volunteered for the last two Tuesdays as our Baltimore Spanish tutor for academic days in which he assists students over Google Meet during family time. Also, he has graciously helped our family by picking up lunches from the cafeteria for everyone. Yoni has a wonderful attitude in both class and during family time. Even though this is his first year at Carroll, I feel like he's already made it his home.

-Mrs. Katie Nielsen
What activities do you participate in?
I am a member of the soccer team.
What is your favorite part of being a student at Carroll?
I enjoy meeting new teachers and students.
What should school "do" for you?
School should teach me to fit into the bigger world.
What's a lesson you learned when you overcame a difficult obstacle?
You should spend the time with the ones you love wisely.
What's your biggest dream in life?
To be a professional soccer player or an engineer.
How do you like spending your free time?
I like to spend time with my family or friends.