Voices Ringing
Marching safely through a pandemic
November 19, 2020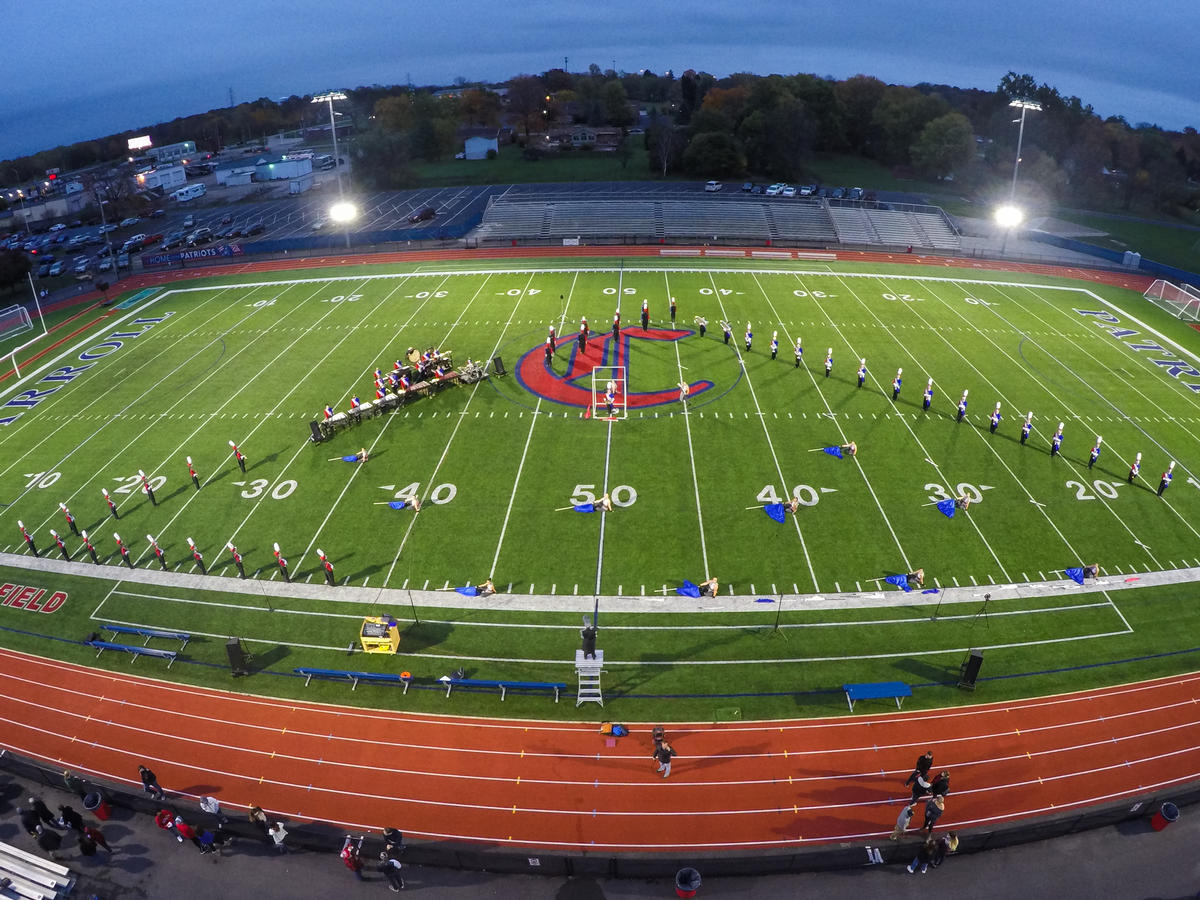 In November of 2019, the music staff and design team began planning the Marching Patriots' 2020 production, totally unaware of the global crisis that would occur months later and the impact it would have on our marching band season.
Even though this year was vastly different than I had hoped, we were still able to accomplish much and be proud of what we were able to do.

-Frankie Kosir '21
We decided on the title Alone. The idea was based on some inspiring source music by Sergei Rachmaninoff and Eric Carmen. Our vision was to produce a competition show that would feature several soloists and use theatrical staging to isolate individuals from the rest of the group.
Fast-forward to March 13th, 2020 and this concept became quite ironic.
Would we be allowed to compete? Would it be possible to get the students together for rehearsals? What motivates the students to perform at their highest level? The unknowns were overwhelming for students and staff alike, but collectively we stayed optimistic.
"It was a great opportunity to enjoy time with people I care about while doing something I love," Josie Rose '21 said.
Once July rolled around, it was clear that we would not be traveling, competing, or rehearsing in the same fashion that we traditionally had, but one thing became clear: the students were ready and willing to work. As a staff, we had numerous conversations about our goals for the students. Safety was our first priority. Secondly, we agreed that every day together was a blessing and that we would do everything in our power to make the experience fun and memorable for the students. The kids recognized that their efforts yielded rewards in different ways, through personal growth, appreciation of a creative outlet, and development of interpersonal relationships.
"The 2020 season was a much-needed break from isolation," Drum Major Audrey Kneer '21 said. "It was different with no competitions to look forward to, but it meant that we were honing our skills for our own growth. I'm grateful for the opportunity we had."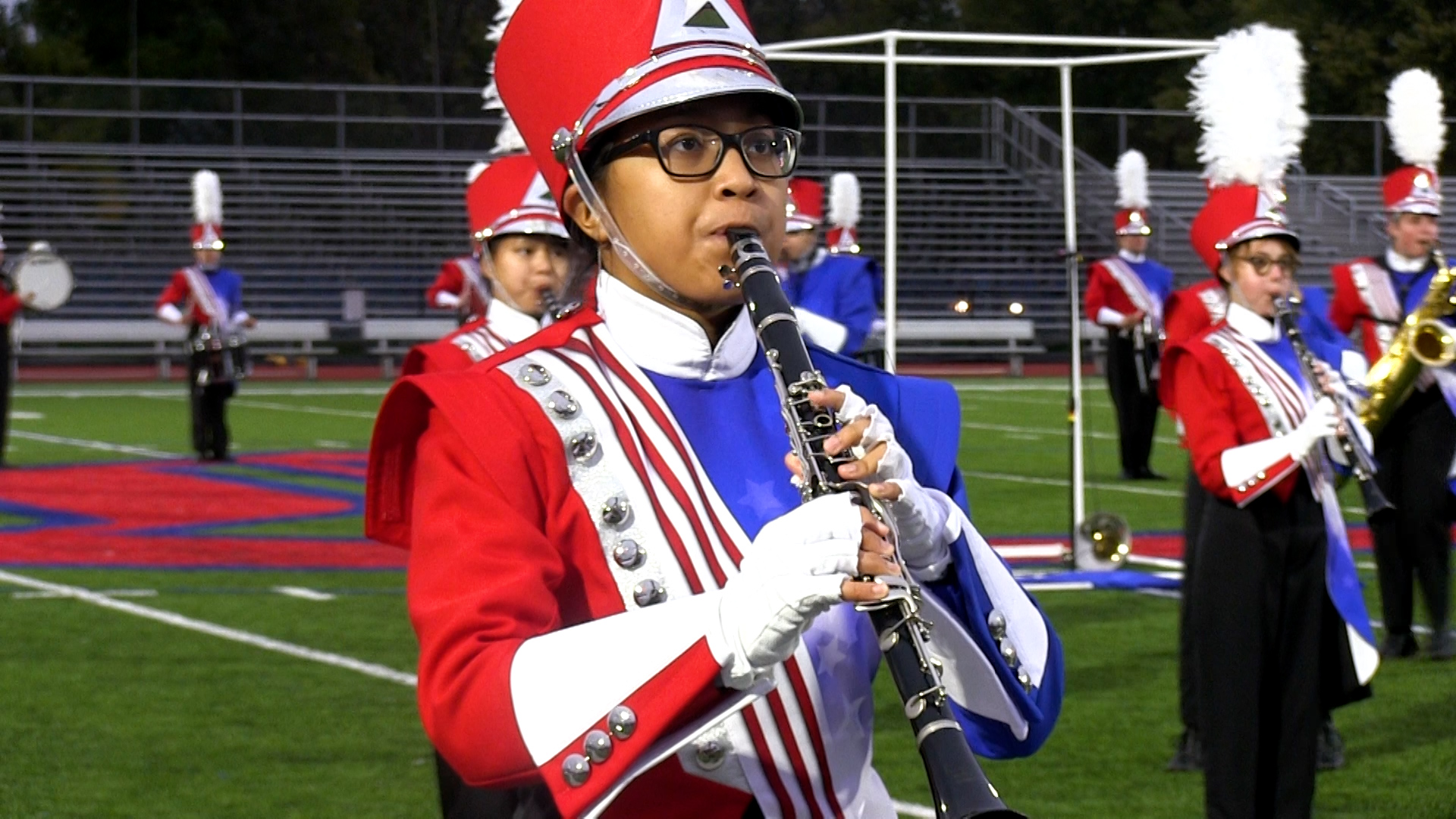 The season pressed on without a competitive outlet, but the band and guard members gave it their all. We were fortunate to have several unique performance opportunities for families and friends of the students. Most importantly, the students pushed each other to perform every day to their fullest potential. Despite being "Alone" throughout much of this school year, we are reminded of this inspiring quote by legendary football coach, Vince Lombardi:
"Individual commitment to a group effort: this is what makes a team work, a company work, a society work, a civilization work."