Voices Ringing
Student of the Week: Matt Kemper '24
October 29, 2020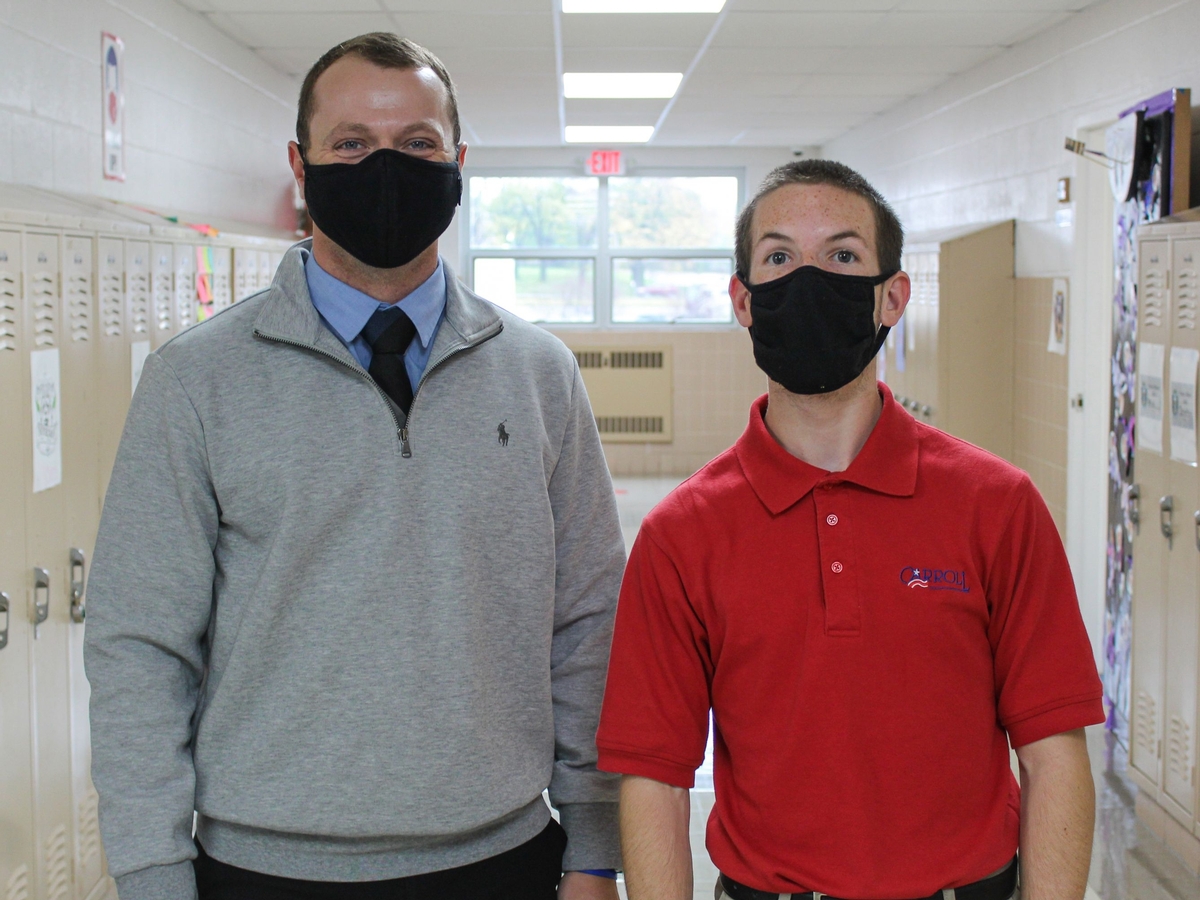 Matt Kemper '24, Gonzaga House, with Mr. Byrd
Matt's attitude in class is among the best I've ever encountered. He is a social studies mind, loves learning, and enjoys being challenged. His enthusiasm for the subject matter brings out the best in his peers, as well. Matt earned an A in my class in the first semester, as well as many others. He is an awesome Patriot, and we are blessed to have him!

- Mr. Cody Byrd
What activities do you participate in?
I am on the cross country and track teams.
What is your favorite part of being a student at Carroll?
Everyone is so nice and encouraging.
What should school "do" for you?
School should give you the skills and atmosphere to find your vocation.
What's a lesson you learned when you overcame a difficult obstacle?
If you haven't heard from a friend in a while, see how they are because they might just need someone to brighten up their day.
What's your biggest dream in life?
My dream is to become a YouTuber and content creator.
How do you like spending your free time?
I spend my free time playing video games, making videos, and editing photos.