Voices Ringing
Annie Sableski '22: Student of the Week April 1, 2022
April 01, 2022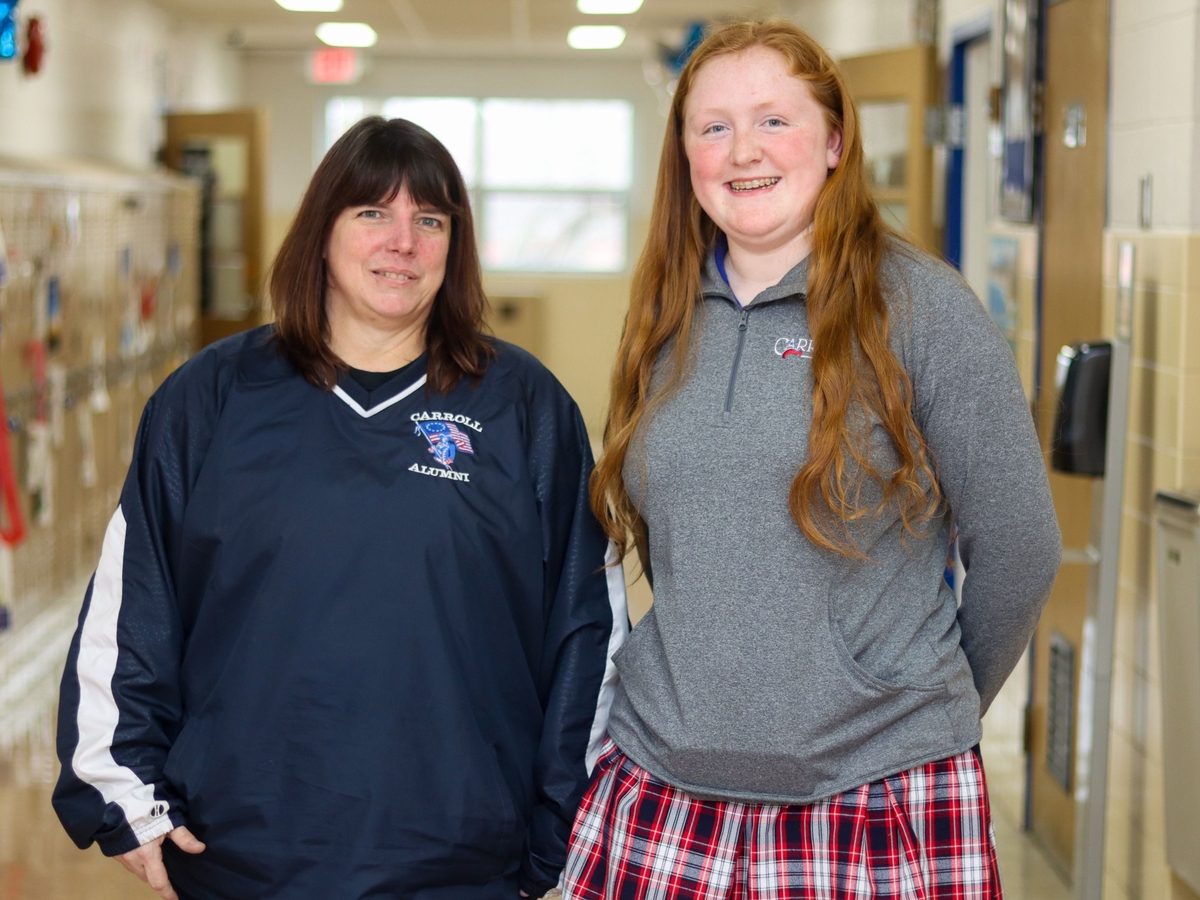 Annie goes above and beyond to help the underclassmen feel included and involved at Carroll.

-Mrs. Anne (Calderone) Bertke '88
What activities do you participate in?
I participate in Drama Club, Revolution, ITS, Mass Choir, and Cooking Club.
What's your favorite part of being a student at Carroll?
The amazing opportunities I get from being a part of extracurricular activities to meet amazing people.
What should school "do" for you?
School should be a place where people feel safe, connected, and free to express themselves. The students should always be happy and help the school run smoothly.
What's a lesson you learned when you overcame a difficult obstacle?
I learned that no matter what you go through in life, always have someone by your side for all of it.
What's your biggest dream in life?
My biggest dream is to become a kindergarten teacher at a Catholic school and give kids the chance to become the best version of themselves.
How do you like spending your free time?
I enjoy hanging out with friends, watching Netflix, and playing with my dog.