Voices Ringing
Carroll High School Blog
Posts Tagged "recycling"
March 30, 2021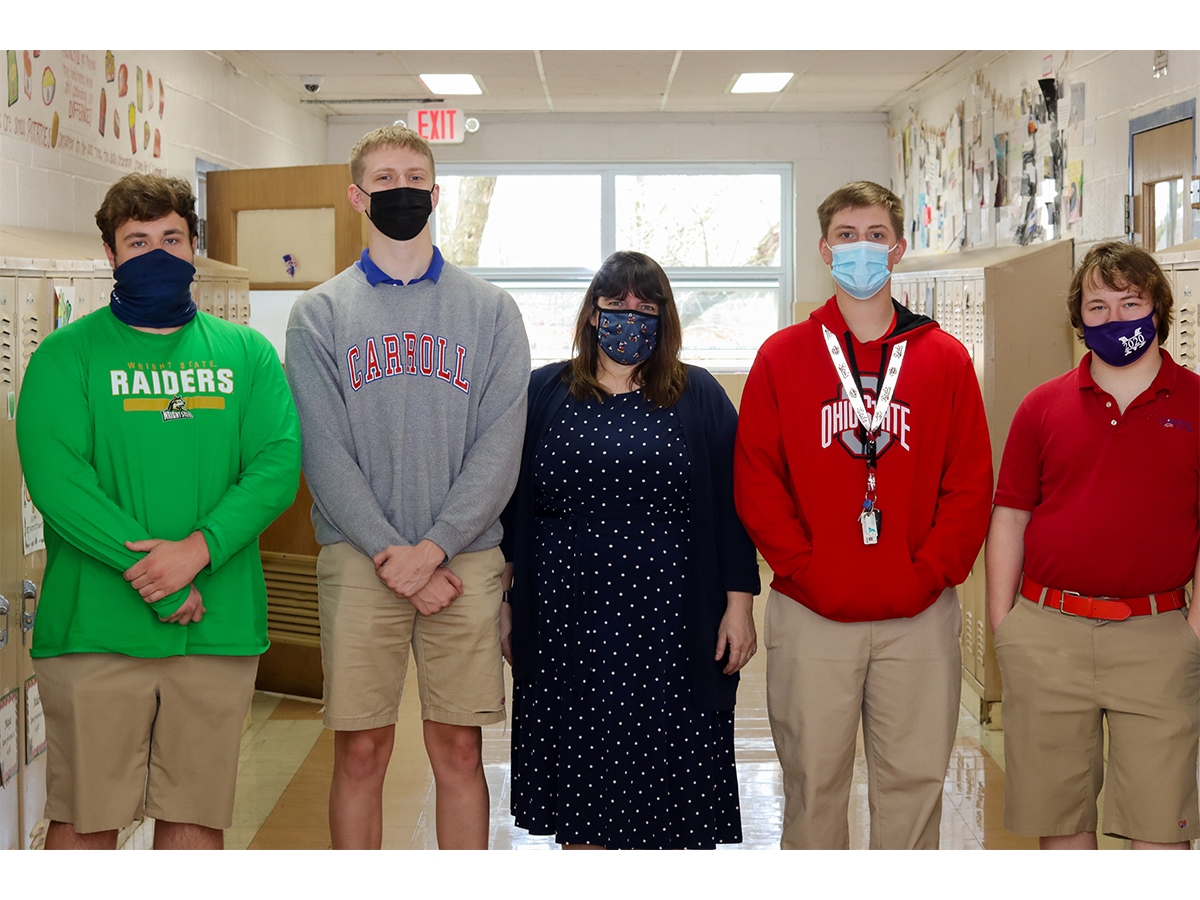 Gabe Montgomery '21, Christian Kidwell '21, Dylan Hardin '21, and Nick Syx '21 with Mrs. Ann (Calderone) Bertke '88
These boys are willing to take care of recycling when no one else will. They never complain, and they often take care of the whole building, instead of just the third floor. Gabe, Dylan, Christian, and Nick have done this with a smile and are even willing to do it while it is snowing and freezing out. They always leave the floors neat and make sure that new bags are in place to make it easier for whoever may do it next (although usually they are the ones that do it the next time as well).
Recent Posts
Archives